The Reason Desperate Housewives Ended After Season 8
Alberto E. Rodriguez/Getty Images
The residents of Wisteria Lane were on a roll. By the time Desperate Housewives was approaching season 8, it was on top of the world. Who wasn't tuning in to keep tabs on Susan Mayer, Bree Van de Kamp, Lynette Scavo, and Gabrielle Solis? 
So it was a shock to just about everyone when, during the 2011 Television Critics Association press tour in Beverly Hills, ABC and Housewives creator Marc Cherry announced they were pulling the plug on the show, because as Cherry put it, he didn't want to overstay his welcome. 
"I wanted to go out when the network still saw us as a viable show and a force to contend with," he said (via TV Line). "We felt from a creative standpoint that this was the right time. I feel so good about it." Back then, Cherry also dismissed the idea of creating a Housewives spin-off, because he wasn't into repeating something he's already done.
More details on why Desperate Housewives ended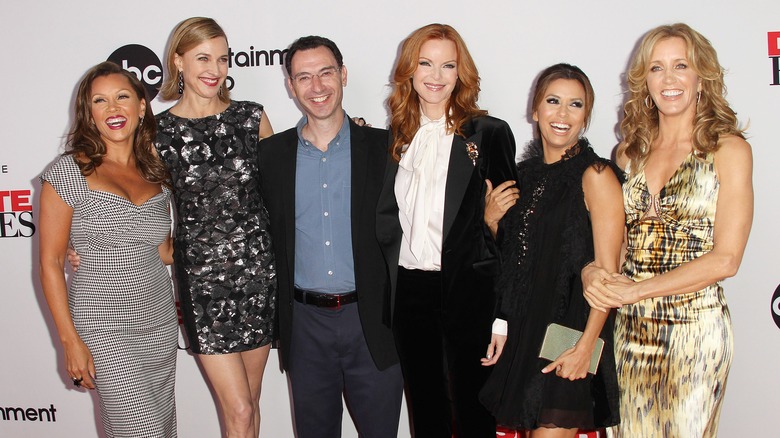 Frederick M. Brown/Getty Images
But Cherry may have overstayed his welcome on Desperate Housewives before that. Deadline says Cherry was dropped as executive producer at the end of Season 7, but he was kept on as a consultant for Season 8 while working on the development of other series. Deadline also says Cherry was facing a lawsuit filed by Nicollette Sheridan whom he allegedly slapped. Sheridan claims she went to studio bosses to complain about the incident, and she was then written off the show that same season. Sheridan also sued ABC over the same incident. The original trial case ended in a mistrial over a jury deadlock, and a 2017 ruling claimed there was evidence that Sheridan's dismissal was the result of a creative decision (via Deadline). Talk about drama! 
It was hard to say goodbye to Desperate Housewives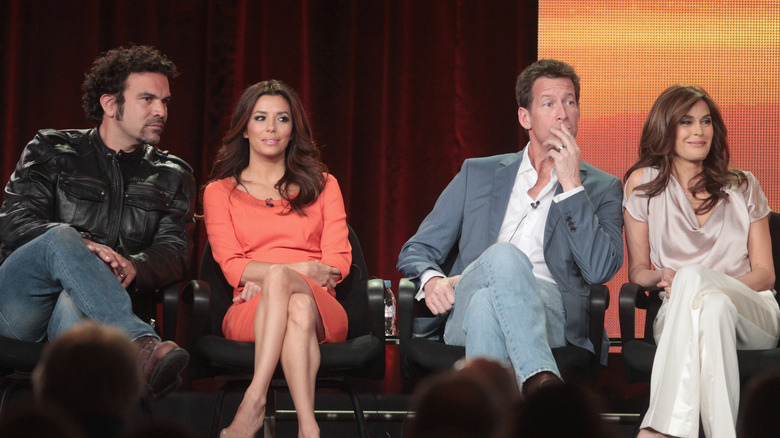 Frederick M. Brown/Getty Images
When Desperate Housewives ended its run, about 120 million households around the world were tuning in to keep abreast of the comings and goings on Wisteria Lane. It was the most-watched comedy-drama series internationally, and it was the third-highest revenue earning show in 2010. 
A renewal seemed like a sure bet because actresses Teri Hatcher, Felicity Huffman, Marcia Cross, and Eva Longoria had just wrapped up contract renegotiations to take them into the ninth season. Cherry admitted "there was a touch of shock" when he told that cast that the cul-de-sac would be closing down for good. He mentioned that the moment was both bittersweet and lovely as everyone prepared to go their separate ways.