The One Decor Trend You Need To Add Texture To Your Home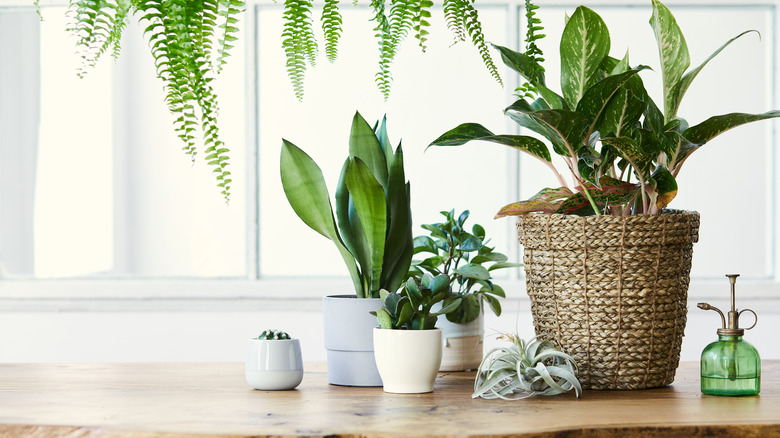 Shutterstock
Once you start decorating your home, you may start to notice things either looking similar to one another or rather disjointed. The main reason for this is the varying textures and feeling tones of the items you have in your space. Recently, natural elements have upped the ante of texturized decor, making it increasingly important to find what works for your home. 
Gillian Segal, an interior designer, predicted a new trend in home design, telling Good HouseKeeping, "We'll see lots of earthy palettes and textures in 2021. Think the continuation of plaster and travertines, lots of rattan, camels in lieu of gray, and deep, neutralized hues like olive green and burnt orange."
For instance, rattan can change up the vibe of any room with its earthy, natural feel. Plus, it's incredibly chic and trendy; it also works well with a wide array of colors, Brit+Co explains. So, even if you have a room full of a single tone, a rattan chair or side table can make the space feel more inviting and less monotonous. Furthermore, your fabrics — such as blankets, curtains and rugs — are perfect for making your abode feel more cozy. Choose a soft, subtle color to stay on trend but change up the feeling of your space, My Domaine suggests.
Earthy textures help change up the vibe in your space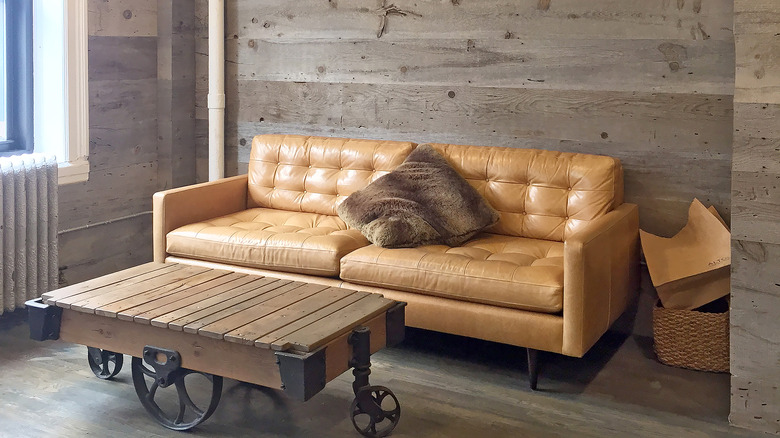 Shutterstock
If you've ever purchased a few plants and brought them home, you'll know the difference that some greenery can make. Especially after the pandemic, when many were kept indoors, earthy textures represent grounding elements that many of us missed during our time in quarantine. By bringing the outside inside, you can feel at home and surrounded by nature, too. For instance, choosing natural wood furniture can not only change up the color scheme in your space, but it can also add another textural dimension.
My Move suggests adding wood furniture and accents that have as few lines as possible to reveal a modern but still rustic vibe in your space. These natural finishes don't have to stop in your living room, however. The outlet recommends adding these nature-inspired touches in each room to add cohesion between spaces and keep things looking trendy as ever.
You can also use earthy colors to achieve the same effect. Pick up a few pillows that boast an orange color or a taupe tapestry. Think of mixing various fabrics with warm, natural colors to change up the look and add texture to each space. Clearly, there are plenty of ways to switch up the feel and texture in your home.