Jeannie Mai Has An NSFW Confession About What She Wants Out Of Her Marriage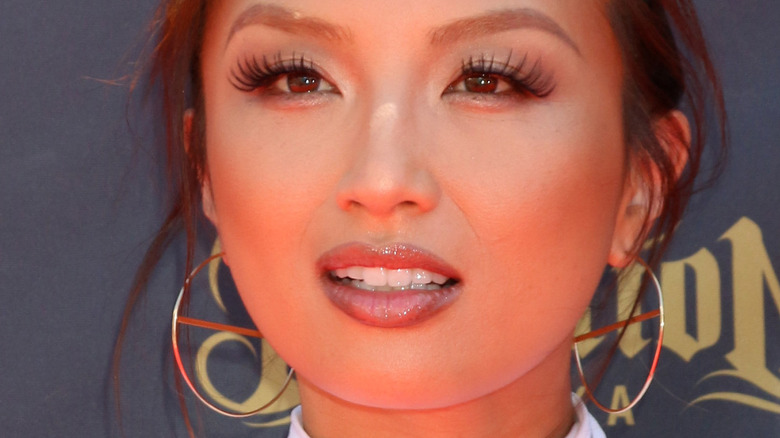 Shutterstock
Jeannie Mai, who became Jeannie Mai Jenkins after marrying Jeezy (aka Jay Wayne Jenkins) in March 2021, is gloriously gung-ho about her marriage. "The Real" host — who left season 29 of Dancing With The Stars early after being diagnosed with epiglottitis (via CNN) — has taken her spouse's last name. "His last name to me means a man who has survived so much and who has triumphed and has beat the odds," Jeannie Mai recently told Hollywood Life. "I am proud to carry his name and to bring everything I can to put even more purpose and even more value into what he already has."
Jeannie Mai had already walked down the aisle once with actor Freddy Harteis. But last month, while casually decked out in Versace PJs, the new Mrs. Jenkins told her Youtube followers that she was bringing a "whole new energy" into her partnership with Jeezy. And (va-va-voom), do we believe her! Mai Jenkins' new marriage may not deserve comparisons to her first one ... but allow us to indulge in just this one. The TV host once told People that before her marriage to Harteis, "we hadn't ever lived together. We weren't even intimate with each other, in a sexual sense." Now, juicy details Mai Jenkins recently dished to ET suggest that her relationship with Jeezy is dramatically more sensual.
Jeannie Mai dishes on intimate expectations for her life with Jeezy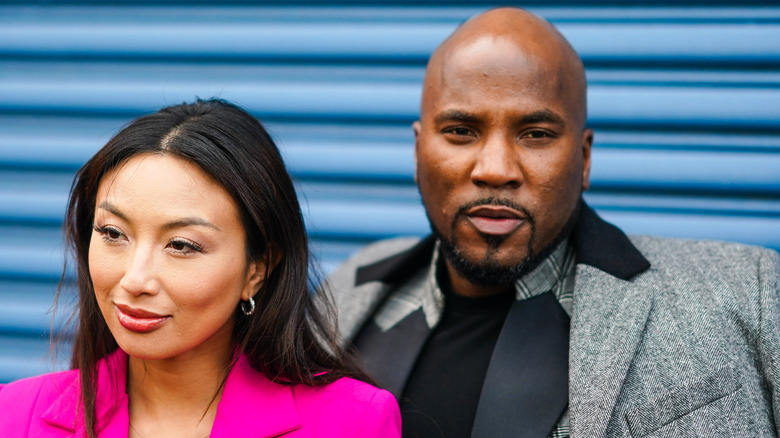 Edward Berthelot/Getty Images
Jeannie Mai Jenkins might be married, but she and Jeezy still going on crazy, daredevil, "Top Gun"-style dates. (Really, just stop by Mai Jenkins' Instagram, and you'll get what we're talking about). Maybe check out Jeezy's Gram, too. In January for Jeannie's b-day, he posted a pic of the two on a beach in some tropical paradise — the living embodiment of some Beyoncé love ballad — and gushed that his wife-to-be was "My Queen, My partner in crime and grind, My rock and My best friend."
The couple's dating life isn't just born of wild, spur-of-the-moment romanticism, either. It's intentional. When Mai Jenkins opened up about her married life to ET, she told the news outlet that the couple strives to "continuously surprise each other and make each other look forward to things."  Suffice to say, she wasn't just talking restaurant choice. "We want to feel trusted. We want to feel loved. We want to feel safe. We want to feel cuddles. We want to feel the romance. We want to feel dating, want to be hot and heavy with sex," she told the news outlet. "Like, you want all those things." Move over Blake Lively and Ryan Reynolds, there's a new Hollywood power couple in town.