The Real Reason Kourtney Kardashian And Scott Disick Never Married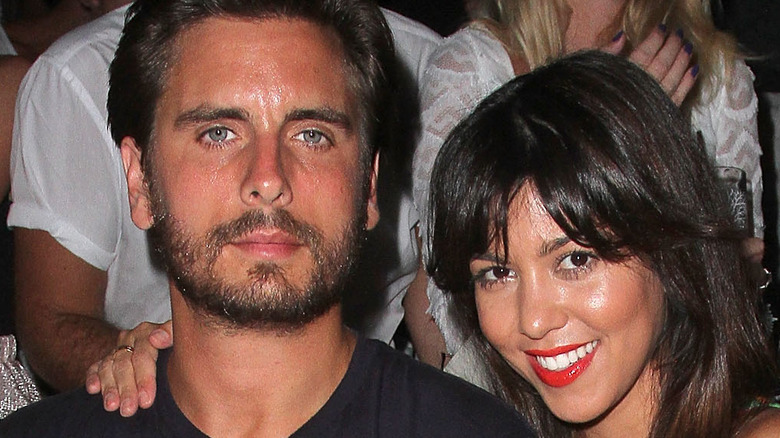 John Parra/Getty Images
Kourtney Kardashian and Scott Disick's rollercoaster relationship has been well documented by reality television cameras thanks to "Keeping Up With the Kardashians" (via Us Weekly). The couple, whose relationship was one of the main storylines through the first few seasons of the show, gave viewers something to talk about for many years. Although they are not currently together, many fans can't help but wonder why the pair never tied the knot or even got engaged during their nine-year relationship, which produced three children, Mason, Penelope, and Reign.
According to Cheat Sheet, Kourtney and Scott thought about eloping in Las Vegas early in their romance. However, Kourtney's family talked her out of having a shotgun wedding. After that, it seems that the reality star never showed much interest in making things official with the father of her children, even though Scott admitted that he proposed to Kourtney in 2011 after the couple had been dating for over four years. At the time, Kourtney declined the proposal, revealing that she didn't feel ready for marriage and that she was happy with the state of their relationship. In the years that followed, the couple's relationship appeared to disintegrate due to Scott's wild behavior.
There's still hope for a Kourtney and Scott reunion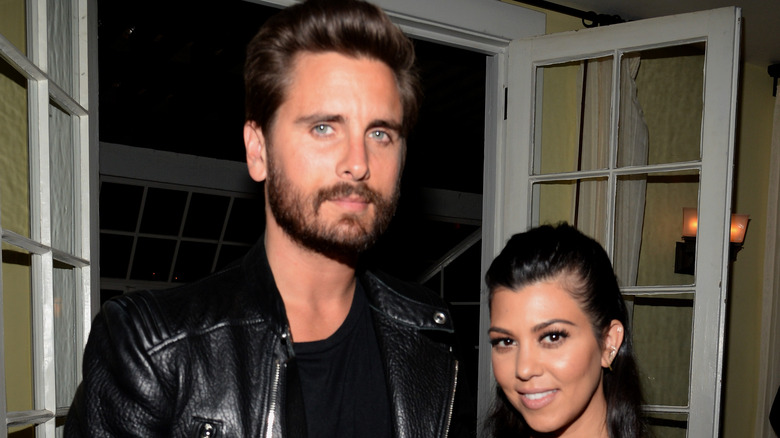 Chris Weeks/Getty Images
According to People, Kourtney Kardashian and Scott Disick called it quits for good in 2015 after Scott was photographed snuggling up to stylist Chloe Bartoli during a vacation to Monte Carlo. The photos appeared to be the final straw for Kourtney after she stood by Scott during his rehab stint earlier that year. Cheat Sheet reported that Scott's hard-partying lifestyle was the biggest cause for the couple's split, and the main reason why the pair never walked down the aisle. During a clip for the "Keeping Up With the Kardashians" reunion, host Any Cohen asked Kourtney if she and Scott would still be together if it weren't for the reality show. "Probably," she confessed, adding that Scott's "substance abuse was the deal-breaker" in their relationship. For his part, Scott agreed. "I was pretty irresponsible," he admitted, per Us Weekly.
Meanwhile, during the final season of "Keeping Up With the Kardashians," Kourtney and Scott's relationship was front and center again. In one episode, Kourtney admitted that she was growing tired of talking about getting back together with her ex. "My whole family for a couple years now love to just bring up me and Scott getting back together. It's frustrating because Scott and I have had our own private talks but sometimes I don't care to have it just be such a conversation all the time, so I'll kind of brush it off in a nice way," Kourtney stated (via TooFab). Although they're currently not together, many fans still hold out hope that Kourtney and Scott will eventually make it work and live happily ever after.