How To Get Fulani Braids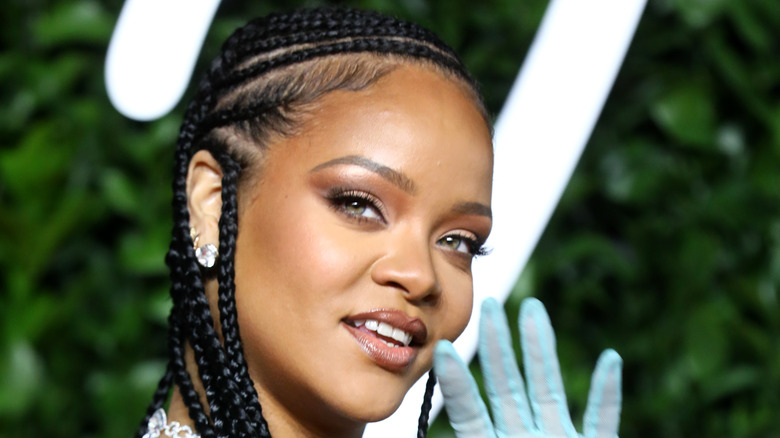 Tim Whitby/bfc/Getty Images
If you're interested in getting beautiful Fulani braids, named after the Fulani people of Africa, then there are a few things you should know first. Made popular by celebs like Alicia Keys and Gabrielle Union, this braiding style is a passed-down tradition within the Fula people's culture that involves unique patterns, hanging braids, and decorative elements like beads and shells (via Genesis Career). Apart from their historical and cultural elements, Fulani braids are a gorgeous, protective hairstyle that is low-maintenance to boot (via Glamour). With endless decorative possibilities, you'll have tons of fun with Fulani braids. Here's everything you need to know.
As hairstylist Susy Oludele explained to Glamour, Fulani braids are "a mixture of cornrows and box braids" and can be worn with or without decorative elements like beads. Usually, cornrows are featured in the front with box braids in the back. In fact, as per Unruly, one cornrow is typically braided down the center of the head, with other cornrows at each side. Sometimes a braid is wrapped around the head, and beads, cowry shells, or gold clips are placed throughout the hairstyle. That being said, there are a variety of interpretations of Fulani braids, from longer styles as worn by Keys on countless red carpets, to forming the braids into a stunning updo.
Everything to know about getting Fulani braids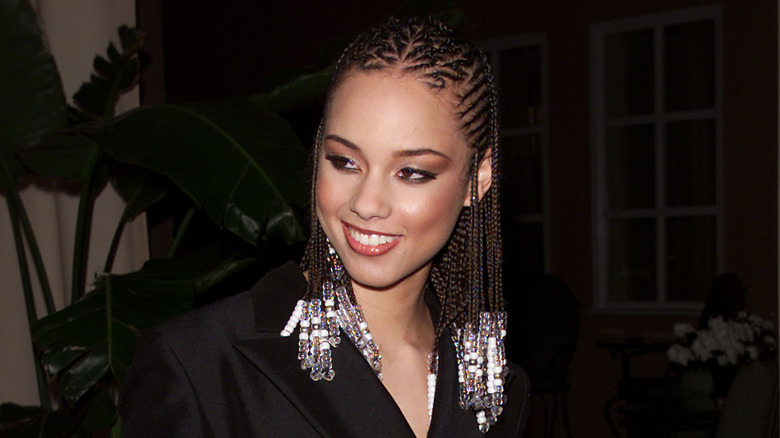 Frank Micelotta Archive/Getty Images
Incredibly protective for natural hair, it's no wonder Fulani braids have become so popular. But how to get the style? Per Unruly, you can either get Fulani braids done at the salon, or do it yourself at home. If doing it yourself, use a good YouTube tutorial to get you started, and make sure you have a rat tail comb, beader, hair jewelry, gel, rubber bands, and at least four packs of hair. You might choose to add feed-in extensions into your braids, combining them with your natural hair as you work. If you decide on a salon service instead, remember to decide on the style before getting there, bring pictures, bring hair jewelry if needed, and specify the desired length and width of your braids. This will make sure of a gorgeous outcome, no matter what style you go for. 
(Other helpful tutorials: YouTube, YouTube)
One of this style's main charms is how versatile it is, ready to be reinvented by experts and DIY-ers alike. As per Byrdie, one super-popular style is face-framing shoulder-length braids, decorated with wooden and metal beads at the ends. Fulani braids can also be made as thin or thick as you prefer, and you can even opt for braided bangs in the front. If you want the perfect summer look, go for simple, to-the-point long braids with a gorgeous, side-swept part. For something different, part your braids in two and bring up the hair into super-cute, convenient buns.