Trisha Yearwood's Stunning Net Worth Revealed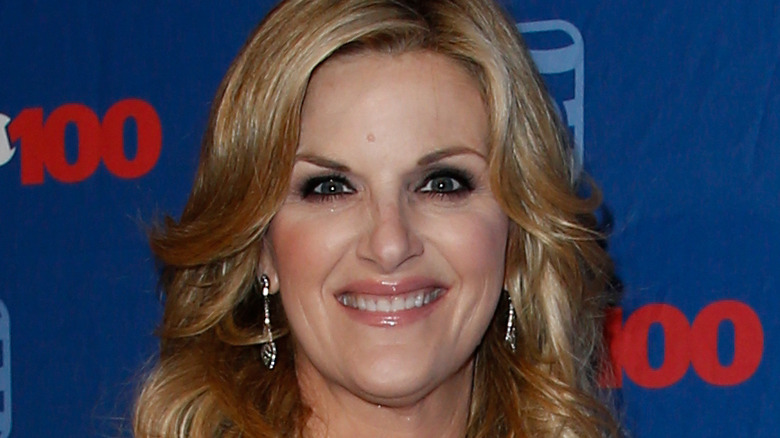 Shutterstock
Trisha Yearwood has been entertaining country music fans since 1991, when her first single, "She's in Love with the Boy," became a No. 1 hit. Since then, she has earned eight additional No. 1 singles, and has won three Grammys, three Country Music Awards and two Academy of Country Music Awards (per Taste of Country). None of this is a small feat for someone who started out as a tour guide at the Country Music Hall of Fame and Museum!
In addition to her music, Yearwood has also dabbled in acting. She had guest roles on "Dr. Quinn, Medicine Woman" and "Ellen" before landing a recurring role on "Jag," where she played Lieutenant Commander Teresa Coulter (per IMDb). "It doesn't interfere with the music at all, and it allows me a chance to try my acting in an atmosphere that I'm comfortable in," she told the Chicago Tribune.
But her true second love is cooking. Yearwood released "Georgia Cooking in an Oklahoma Kitchen" in 2008, which she wrote with her mother and sister. She went on to release two more cookbooks, as well as host her own Food Network show, "Trisha's Southern Kitchen," which has been running for almost nine years.
"Having my own show on Food Network has given me so much confidence to try new things and come up with new recipes," she told People. 
Trisha shares her massive wealth with her famous husband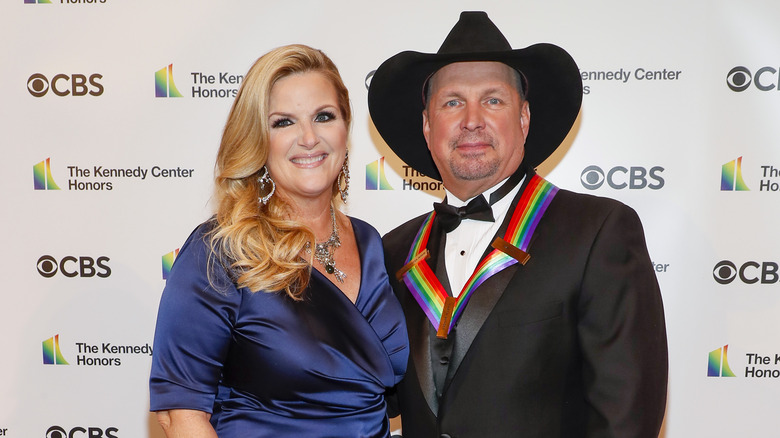 Paul Morigi/Getty Images
Trisha Yearbook's career has been going strong for 30 years, spanning music, television, and books. Her work has earned her a staggering net worth of $400 million, which she shares with her third husband, country music superstar Garth Brooks, according to Celebrity Net Worth. The couple have worked together often throughout the years, and recently released their own version of the hit "Shallow" from Bradley Cooper and Lady Gaga's "A Star is Born." In fact, they have said the key to their happy marriage is treating the relationship "like a duet."
"You got to harmonize, you got to make your partner feel like they're a star," Brooks explained (per People). "If not, you're gonna turn into a solo act pretty damn quick, if you know what I mean."
In addition to singing with her husband, Yearwood is also getting set to release her third cookbook, "Trisha's Kitchen," in September 2021. "Obviously you'll see all new recipes in this book, but I think the thing I'm most proud of is what this new book has in common with my previous books," she told People. "Real recipes, simple ingredients, and stories about friends and family and why these recipes are important to me."