This Starbucks Secret Menu Drink Tastes Like Key Lime Pie In A Cup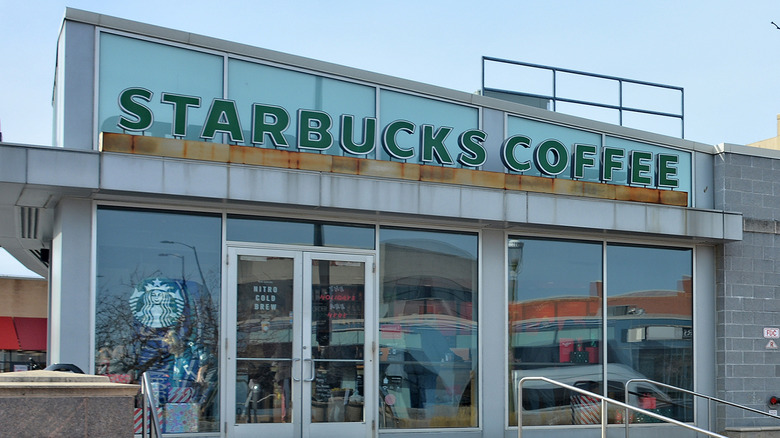 Shutterstock
Every fast-food restaurant seems to have a secret menu these days. Naturally, Starbucks has the most talked about secret menu, with their seemingly endless capacity for drink customization. Have you ever asked your barista to add orange juice to your Vanilla Frappuccino to make it taste like a Dreamsicle? How about adding peach syrup and cinnamon to your Vanilla Frap to make it taste like a peach cobbler? Ever asked for a Venti Iced Latte with oat milk and two pumps each of mocha and brown sugar syrup? Add a drizzle of chocolate on top and you've got an oatmeal cookie latte. Those are just some of the options on their secret menu (via Taste of Home). 
Typically, Starbucks' secret menu drinks are ones that people claim taste like desserts, and their latest trending drink is no different: the key lime pie refresher. If you've never had key lime pie, this dessert is known for its use of key limes, which are smaller than regular limes, though other limes can be substituted because key limes are often hard to find (via Once Upon a Chef). The pie is incredibly rich and creamy and while sweet, the tart lime flavor shines through. It's perfect for summertime as it's lighter than, say, a cheesecake, but still flavorful and satisfying. Now, you can order it in drink form!
This recipe will take you straight to a tropical vacation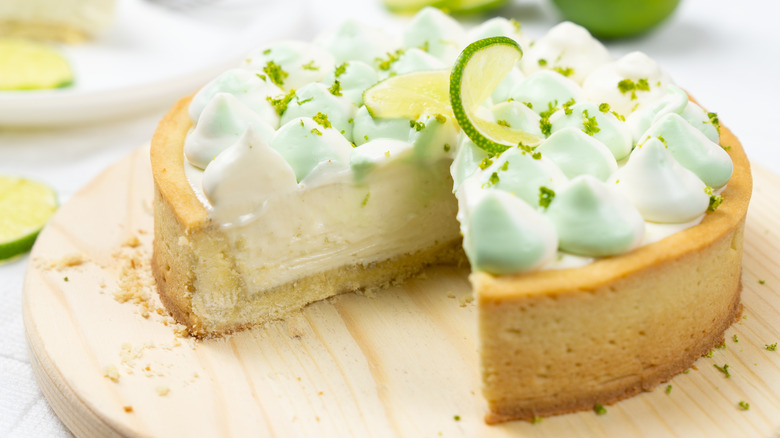 Shutterstock
To order the key lime pie refresher at Starbucks, you'll need to know the secret menu recipe. The base for this refresher is going to be a venti Kiwi Starfruit Refresher (via Taste of Home). You'll want to order the refresher without the inclusions — meaning no pieces of fruit. Next, you'll request light coconut milk be added. Coconut milk is notorious for being what makes the Pink Drink at Starbucks, well, pink, and here, it has a similar effect: It takes the muted green drink to a richer, almost neon green. In addition to coconut milk, you'll ask for one pump of funnel cake syrup to be added to the drink. Then, you'll request vanilla sweet cream cold foam on top. These flavors will come together to replicate a sweet summertime dessert in a cup, and it'll have you both refreshed and satisfied all summer long.
This recipe is one that we absolutely cannot wait to try!