This Starbucks Secret Menu Drink Tastes Just Like The Minnie Mouse Frappuccinos From Disney World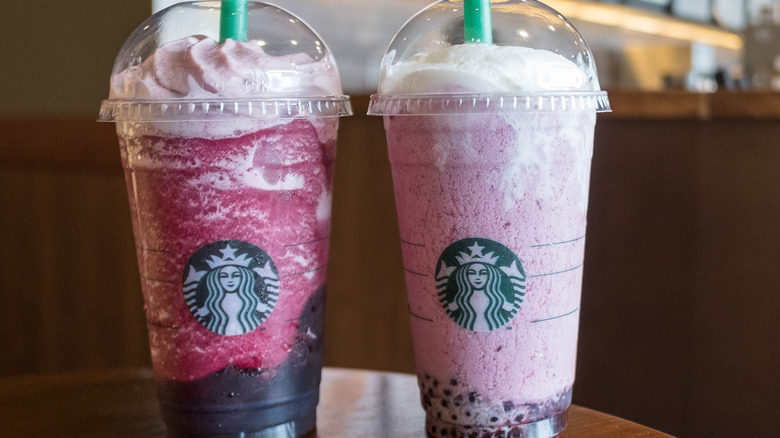 Shutterstock
Everyone's favorite coffee chain, Starbucks, is known for a lot of things, but they may well be best known — at least most buzzed about — for their secret menu. Truth be told, it's not really that much of a secret. These items are typically just pre-established Starbucks items that you make a few modifications to. But Starbucks' endless customization is what we love about the chain, right?
Now, Starbucks customers have found a way to make a drink that supposedly tastes just like the Minnie Mouse Frappuccino from Disney World. If you don't know, these Frappuccinos are reddish-pink in color and are just as sweet as Minnie Mouse herself.
The drinks are emblematic of Minnie Mouse's color palette, her personality, and, of course, her overall appearance. They're perfect for any Disney World adventurer who needs a midday pick-me-up, or really anyone who grew up with the beloved mouse, or who simply wants to be as festive as possible during their trip. Why not go all out if you are already there?
Follow this Starbucks recipe for a perfect Minnie Mouse Frappuccino replica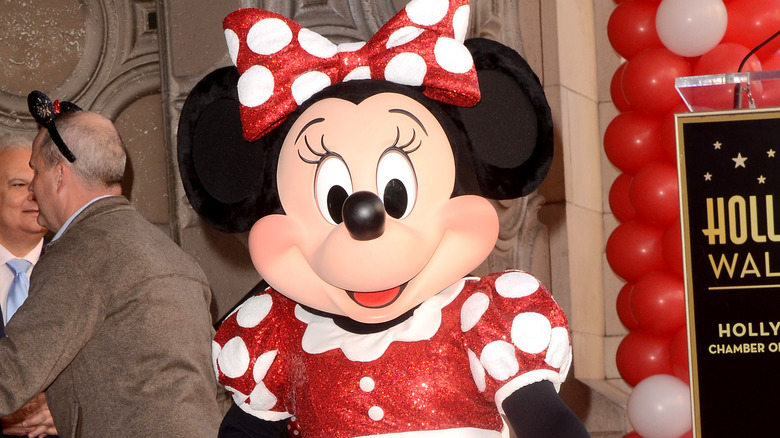 Shutterstock
The worst part about these Minnie Mouse Frappuccinos is that you can only get them at Disney World. However, Starbucks fanatics have discovered a special combination to order if you want a drink that looks and tastes just like this coveted drink.
According to Taste of Home, the secret recipe begins with a white mocha cream Frappuccino as the base. This white mocha base gives you a sweet but rather neutral flavor palette to play with. From there, you add light strawberry puree and a scoop of dragon fruit inclusion. The strawberry and dragon fruit not only add a fruity, summery flavor to the drink but they also give the drink its signature reddish-pink color.
From there, you ask Starbucks for one scoop of java chips, which get blended into the drink as well. According to Chip and Company, you want to ask for it to be topped with mocha cookie crumble topping. This will sit on top of the whipped cream and be reminiscent of Minnie Mouse's black ears, with the drink itself being reminiscent of her signature red-and-pink look.
In short, you need to order a white mocha cream Frappuccino, light strawberry sauce, a scoop of dragon fruit inclusion, a scoop of java chips, and mocha cookie crumble topping. This recipe works best with a grande-sized drink, though you could certainly scale the scoops up or down. This drink overall looks delicious, and we can't wait to try it!