Victoria's Secret Is About To Look A Lot Different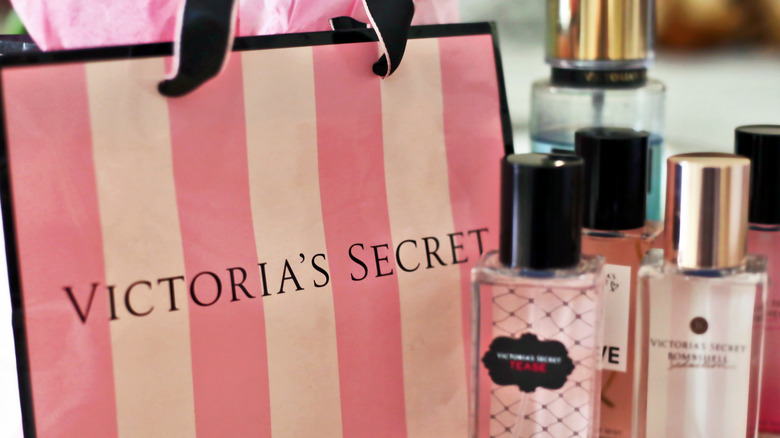 Shutterstock
When you think of Victoria's Secret, which models first come to mind? In the past, Victoria's Secret Angels have included global names like Adriana Lima, Cindy Crawford, and Gisele Bündchen (via Ranker), while in more recent years we've seen the likes of Barbara Palvin and Stella Maxwell as Angels (via Buzzfeed). However, Victoria's Secret as we know it is changing — soon, it'll look a whole lot more different. 
Victoria's Secret hasn't held a catwalk show since 2018, and has been criticized over the last few years for a lack of diversity and inclusion. There have been accusations of sexism too — as a result, it looks like the company have changed a few things around. They're beginning to work with a new line-up of seven women, who — per the Daily Mail — won't be posing in lingerie, but will be appearing on a podcast and in commercials for the brand. 
Priyanka Chopra and Megan Rapinoe have joined the Victoria's Secret team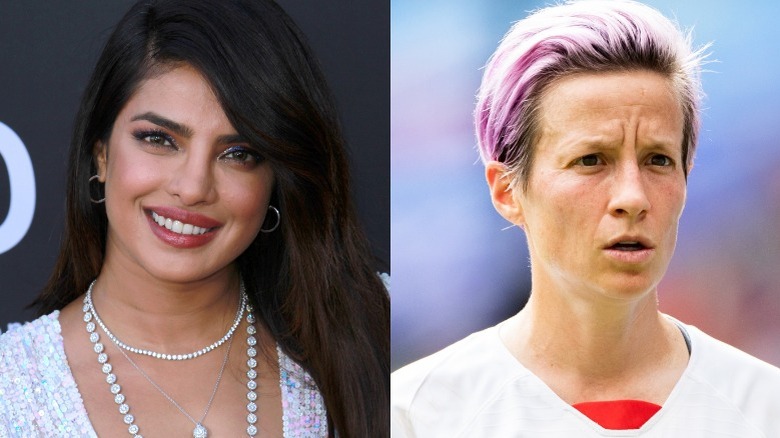 Shutterstock
According to Page Six, Victoria's Secret hopes that the new additions to their company will "shape the future of the brand," and help them appeal to a wider market. Probably the highest-profile figure is Indian actress Priyanka Chopra, while alongside her is U.S. soccer star — and World Cup winner — Megan Rapinoe, a vocal advocate for LGBTQIA+ representation in sports (via Gay Times). 
They're joined by plus-size model Paloma Elesser, South Sudanese-Australian model Adut Akech, transgender model Valentina Sampaio, freestyle skier Eileen Gu, and Amanda de Cadenet, a journalist. A 10-episode podcast, in which the women will discuss their lives and experiences, is in the works, but can we expect any changes in Victoria's Secret stores?
So far, we don't know. However, this new move does appear to be a measure to bounce back from criticism stemming from a reported lack of diversity and inclusivity in the brand — when asked whether we might see the return of the Angels at some stage, chief executive Martin Waters simply said that, "Right now, I don't see it as being culturally relevant" (via the Daily Mail).