Savannah Guthrie's Debut As Jeopardy! Guest Host Has The Internet Buzzing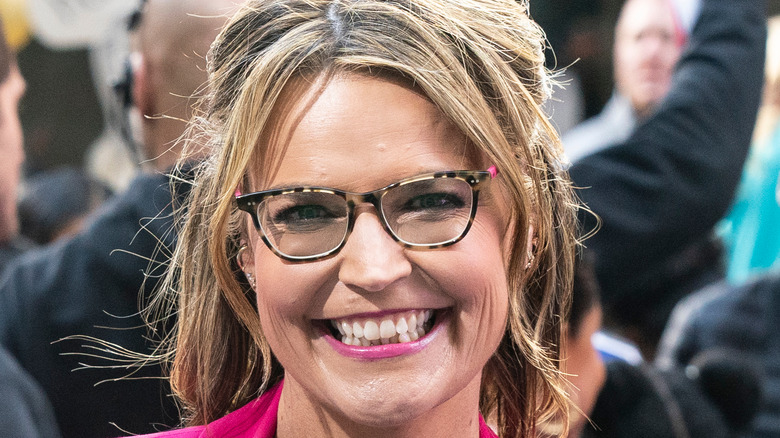 Shutterstock
Since the death of Alex Trebek in 2020, "Jeopardy!" has been offering guest host spots to a litany of celebrities. Savannah Guthrie of the "Today" show is the latest to fill in as of publication, and it definitely looks like she had a blast while doing so.
Guthrie — who has a stunning net worth — took over guest host duties after actress Mayim Bialik stepped down following her own two-week run. And while you might think that her 10 years hosting "Today" would have her fully prepared to take over Jeopardy!, it turns out the reality is pretty different. Guthrie explained that unlike "Jeopardy!," the "Today" show is a live news show that moves very quickly on its feet. Not only does it last for four hours, but she has to be ready to break news at any given point, saying, "We don't know what to expect." 
"You kind of just have to roll with it," she said. "If you aren't perfect, if you didn't say it perfectly, there are no redos. It's live television. 'Jeopardy!' is extremely precise. A game is going on and it has to be done with integrity. You can't mess up," (via Good Housekeeping).
Savannah Guthrie revealed that "Jeopardy!" requires a lot of hard work and attention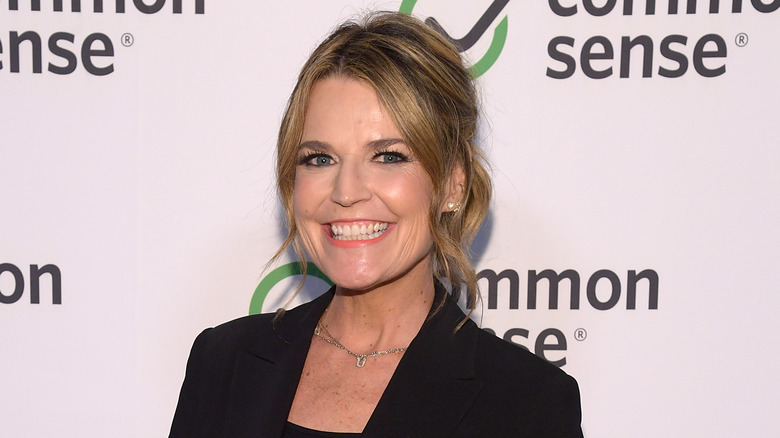 Ben Gabbe/Getty Images
Savannah Guthrie – who's had a stunning transformation — is a beloved television news host, so it makes sense that she was asked to step into the "Jeopardy!" hosting shoes. But she shared that not only does the game show require more focus, but that being host requires a certain amount of precision and integrity. Pointing to the fact that there is little room for error on "Jeopardy!," Guthrie said, "For me, that added an extra level of stress ... There are some similarities in the skillset, but this was new and different and challenging" (via Good Housekeeping).
It definitely sounds like Guthrie enjoyed the challenge. Happily, fans of the show also enjoyed Guthrie's turn as host. One commented on Twitter, "I was pleasantly surprised. Very natural and her interactions with and interest in the contestants seemed genuine." Another fan of Guthrie's put it simply. "She is outstanding," they wrote on Twitter. 
Guthrie also explained to NBC San Diego that hosting "Jeopardy!" required her to stay in the present moment. "But what's hard is you gotta keep in the moment, you gotta keep the game going, you don't stop and start over," she said. All in all, it sounds like the temporary gig presented Guthrie with quite the challenge, but if anyone is up for proving themselves in the workplace, it's her.