The Truth About Flo From Progressive Star Stephanie Courtney's Husband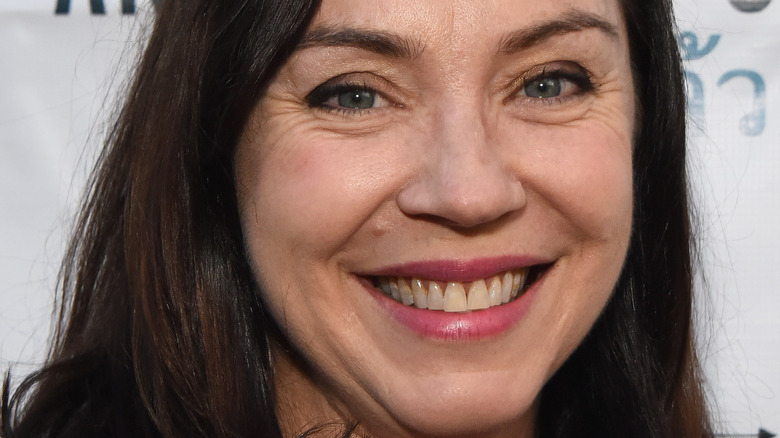 Araya Doheny/Getty Images
Does the name Stephanie Courtney ring a bell? If not, how about her character, Flo from Progressive? Well, Flo isn't just the woman who pops up for wacky adventures in 45 second commercials, she's also a killer actress. Courtney was born in New York to a small family (via Washington Post). She later gained an English Rhetoric degree from Binghamton University, according to Her Campus. After her graduation, she moved to NYC and gained small roles in "Blades of Glory," "Mad Men," and "Fred: The Movie," to name a few (via IMDb).
Then in 2008, she gained the role of Flo in the Progressive commercials. And she's been continuing that role for over a decade, and has grown a cult following for her character. She's continued acting here and there, but has mainly been Flo. In an interview with Cosmopolitan, she told them how it came to be. "I booked Flo and shot the first one in late December of 2007. Then they started airing it in January, and shortly after that it became a steady job. I quit all of my other day jobs for good."
But people wonder, who is Stephanie Courtney married to? Does she have kids? What does she do for fun?
Her husband was born in her hometown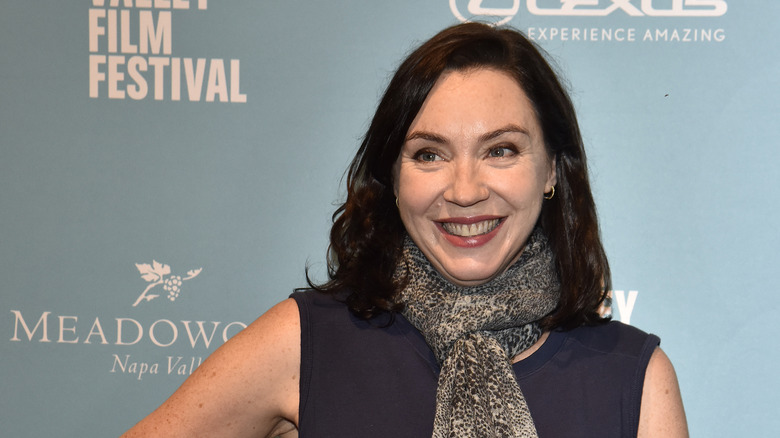 Tim Mosenfelder/Getty Images
Courtney is married to someone else in the acting world, a theater director from her hometown named Scott Kolanach. He is the lighting director for The Groundlings comedy theater and was born in Stony Point, NY, like his wife. Not much is known about him, but he was born on December 2nd, 1974 and has dabbled in producing, most notably with the 2012 film, "Janeane From Des Moines" (via eCelebrity Facts).
Courtney and Kolanach tied the knot soon after getting together on November 25th, 2008. And a few years later, they gave birth to a son. Courtney told Cosmopolitan that she doesn't mind hitting certain life milestones later than others. "I booked Flo when I was just about to turn 38. I got married at 35. I had my kid at 40. I'm a late bloomer. But it tastes just as sweet when it's late," she said.