Is This How Chrissy Teigen Plans To Save Her Reputation?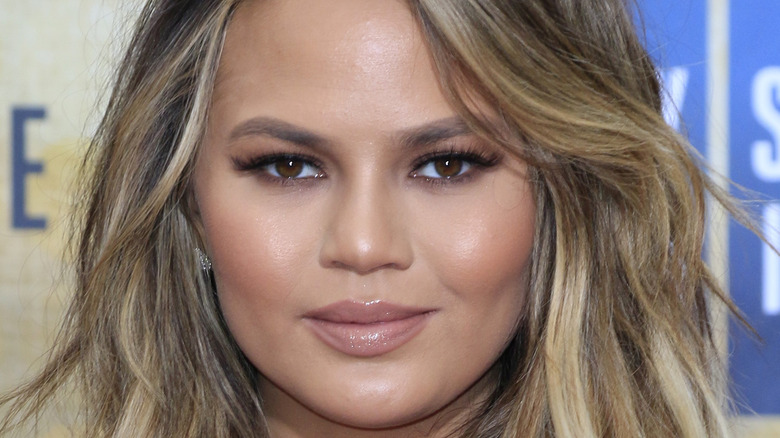 Shutterstock
Chrissy Teigen has been having a rough couple of weeks, and unfortunately for the cookbook author and entrepreneur, it seems that most of the reasons why are entirely her fault. A few celebrities have brought attention to truly damaging and awful tweets that Teigen sent them years ago. In some of the tweets and direct messages, Teigen even suggests that the celebrities should consider killing themselves, per The Cut.
Teigen has attempted to apologize for her past behavior twice, but the apologies might be falling flat. In her second attempt, she wrote a lengthy blog post that acknowledges how awful her past behavior was.
"There is simply no excuse for my past horrible tweets. I was a troll, full stop. And I am so sorry. I took to Twitter to try to gain attention and show off what I at the time believed was a crude, clever, harmless quip. I thought it made me cool and relatable if I poked fun at celebrities" (via BBC).
If you or anyone you know is having suicidal thoughts, please call the National Suicide Prevention Lifeline​ at​ 1-800-273-TALK (8255)​.
Chrissy Teigen might be launching a comeback attempt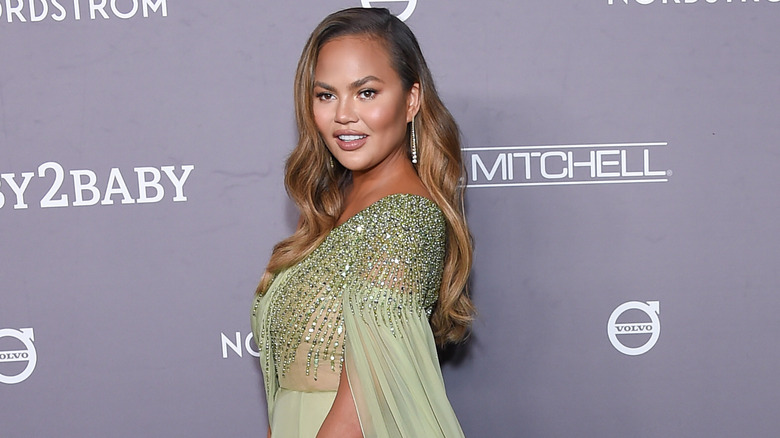 Shutterstock
Chrissy Teigen might be attempting to launch a comeback of sorts to truly atone for her past wrongs. While she is reportedly "being advised to go into hiding and lay low" (via Fox), a source has revealed that the star might be making plans to redeem herself.
The source told the "Naughty but Nice" podcast, per Fox, "Chrissy is in talks with Oprah to do a Meghan Markle sit-down type interview and tell her truth. Chrissy is a fighter and believes that she is such an excellent communicator that there isn't a mess she can't talk her way out of!"
Fox has also reported that representatives for Chrissy Teigen and for Oprah Winfrey have not yet commented on the possibility. It would certainly be an interesting move for Teigen to make, especially since it can be argued she has nowhere to go but up from here. 
As it is, the weight of what she's done does seem to have hit Teigen hard. In her first apology, she explained, "Not a day, not a single moment has passed where I haven't felt the crushing weight of regret for the things I've said in the past."