The Luxury Clean Skincare Brand You Need To Try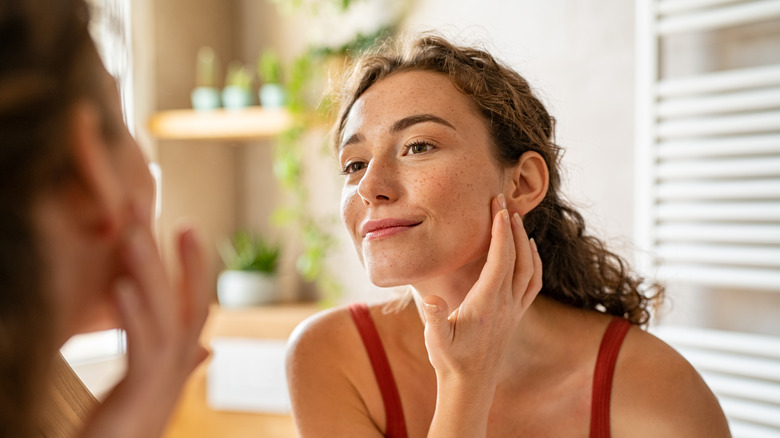 Shutterstock
There's been a revolution when it comes to skincare — an increasing number of people are choosing to swap to non-toxic, clean products. Who What Wear noted that the words "clean beauty" are starting to become more and more prevalent, with the clean beauty movement making huge changes to the beauty industry.
It's easy to assume that clean beauty products are less effective, simply because they're all natural. However, that couldn't be further from the truth. There are multiple clean beauty brands making a huge impact within the beauty industry, offering some incredible formulas and amazing results. One of the beauty brands taking the industry by storm is Caudalie, with their product range an absolute must-try.
French beauty brand Caudalie, harnesses "the power of naturally sourced ingredients," according to Beauty Expert. Founded in Bordeaux in 1993, Caudalie's products aren't new, but the concept of clean skincare is a somewhat new concept for many beauty enthusiasts. As per Beauty Expert, Caudalie boasts formulas rich in antioxidants thanks to their main ingredients of grape seed oil, prickly pear oil, and resveratrol. So is this brand worth giving a try? 
Do Caudalie's products live up to the hype?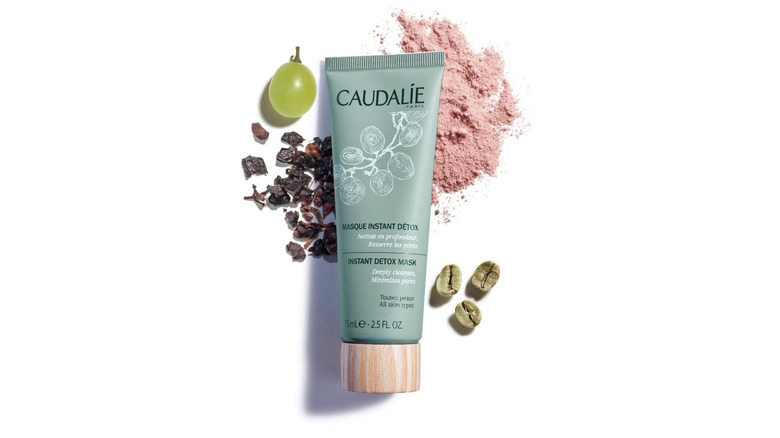 Caudalie
What makes Caudalie's products so special is the fact that they "harness the transformative anti-aging and antioxidant power of grapes," as noted by Who What Wear. As a brand, Caudalie is unique in the sense that while clean beauty is a recent trend, their products have been clean since their launch in 1995.
After going viral, it's clear that Caudalie's products are popular, particularly when it comes to facial detoxing. According to Grazia, Caudalie's Instant Detox Mask went viral on TikTok after being described as a "vacuum for your pores." When its pore-cleaning abilities were mentioned on the popular social media platform, along with the hashtag #caudaliedetox, videos (and the product) went wild. 
While you might be hard-pressed to find stock of the TikTok famous face mask, Caudalie has lots of other clean beauty products to try. Another popular Caudalie product, according to the Independent, is the Caudalie Beauty Elixir which refreshes and revives skin, and is rumored to be a firm favorite of the likes of Blake Lively, Margot Robbie, and Victoria Beckham. The Caudalie Crushed Cabernet Scrub is also a must-try, which according to the Independent is described by one reviewer as "the closest you'll get to a spa experience at home."