The Minimalist, Clean Skincare Brand You Need To Try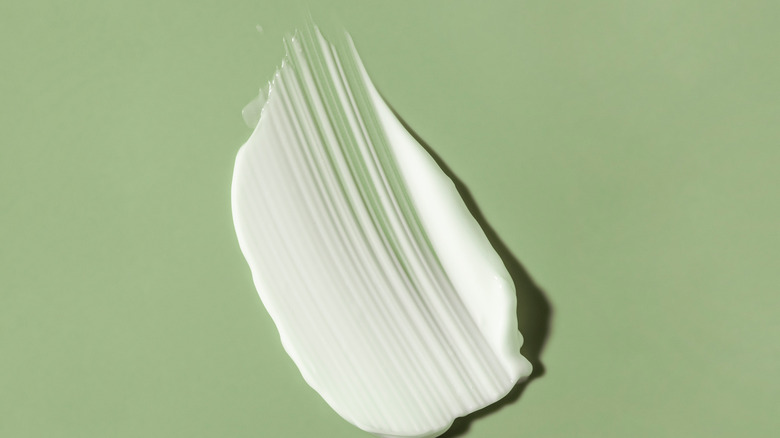 Shutterstock
It used to be a pretty exceptional thing for skincare brands to prioritize sustainability and clean ingredients — but these days, more than ever, consumers expect nothing less. However, there is a stigma floating around that clean skincare products are less effective than those with harsher ingredients, which is simply not the case. While definitions of "clean beauty" differ from brand to brand, Tata Harper tells InStyle clean products are typically ones that are rid of "controversial ingredients," and that they should be a "baseline."
But as of 2021, we are lucky enough to have more clean skincare brands than ever before to try out, such as Youth to the People, Versed, Caudalie, and many others. But there's one that you might have heard of but haven't yet been able to incorporate into your daily skincare routine — and we strongly suggest that you do if you're obsessed with clean skincare.
First Aid Beauty to the rescue
Founded in 2008, First Aid Beauty believes in the importance of combating every kind of skin issue possible. This young company reports that it uses "feel-good solutions and head-to-toe essentials" to deliver "immediate relief and long-term results" (via First Aid Beauty). But what exactly do they do that makes their products so effective? According to Who What Wear, First Aid Beauty believes in a "less is more" philosophy, putting over 1300 harmful ingredients onto a banned list.
And while their products are heavy duty enough to combat even the most challenging of skin issues, they still report positive results on sensitive skin. The First Aid Beauty moisturizer, for example, is formulated with colloidal oatmeal, an ingredient that serves as a skin protectant that helps to soothe eczema and itchy, irritated areas. Other elements of these products that are gentle on sensitive skin are allantoin and shea butter, which contains nutrients and vitamins. They are also fragrance free, which minimizes skin irritation (via Byrdie).
According to Erika Stalder per Refinery29, one of the best things about First Aid Beauty is that while the ingredients and formulas are gentle, the products still feel like they're doing something. She called her experience using these products "overwhelmingly positive," and couldn't help but continually ask herself why they weren't more expensive.