The Best Nail Trends For Summer 2021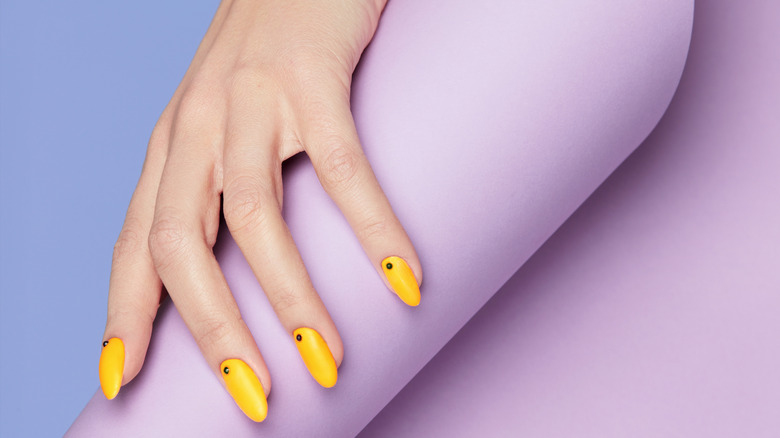 Shutterstock
With barbecues and beach days on the way, it's time to start planning your summer nails, according to Glamour. Whether you can't wait to head back to the salon to get your nails updated or you've mastered the art of DIY manis, there are some fantastic nail trends to take note of this summer.
Glamour explained that this summer, there are a number of fantastic nail styles to choose from. From bold block colors to subtle ombre nails and of course, seasonal neon nails, there's a perfect nail trend for you, whatever your style. If you feel like opting for press-on nails, gel, acrylic, or just your natural set, you can't go wrong with picking on-trend looks for the summer season. 
Summer is all about showing off how cute your nail design is, according to Cosmopolitan, so getting your nail look right is important. With styles changing every summer, it can be difficult to keep up with all of the most on-trend nail designs. The good news is that this summer, there are plenty of simple yet wonderfully stylish nail designs to opt for.
Let's talk summer 2021 nails, and how you can ensure that you have nails on fleek all summer long.
What are the go-to nail trends for summer 2021?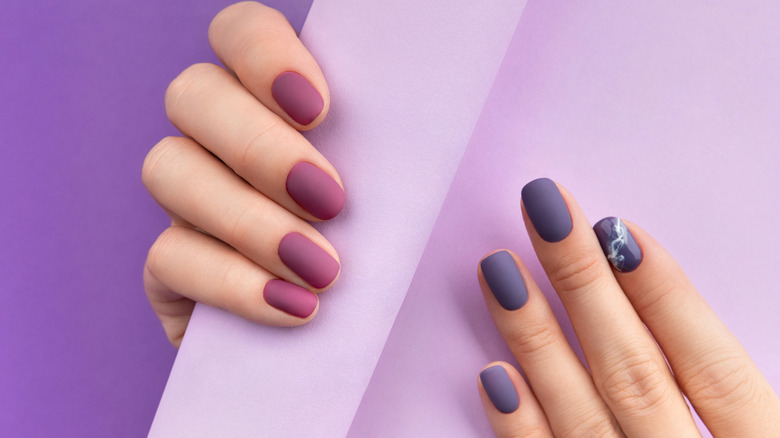 Shutterstock
According to Glamour, heart nails are set to be big this summer. Popular designs are ranging from simple hearts to "Powerpuff Girls" inspired heart beam nails, which have been splashed all over the internet. Thanks to their bright red and pink tones, they're ideal for summer. Cosmopolitan noted that color block nails are making a comeback this summer. This simple-to-achieve look is ideal for summer and for anyone going down the DIY nail route. You simply paint each alternate finger one of two shades, and then paint half of three nails in another contrasting tone. FYI, hot pink and lilac tend to work exceedingly well together.
Checkerboard nails are back in a big, big way according to Glamour, and this summer they come with a twist — a mix and match look. Checkerboard nails are set to be huge this summer. You can't go wrong with bright red nails, according to Cosmopolitan. For a simple statement look, opt to paint your nails in pillarbox red.
Glamour reported that monotone matte nails are once again making a comeback. For a sophisticated summer look, it has to be matte monotone nails. Opt for five different shades of the same color and then top with a matte topcoat. Abstract designs are in this summer, too, as per Cosmopolitan. What's great about abstract nails is how cute and quirky they look, and how easy to achieve the look can actually be. So get ready to switch your nail design up, and have fun!