Britney Spears's Net Worth: The Pop Star Makes Less Than You Think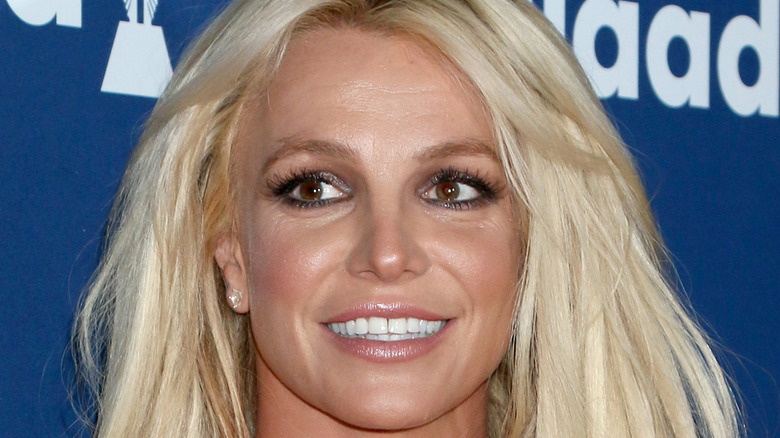 Shutterstock
Britney Spears began putting smiles on people's faces when she was just a kid appearing on "The All-New Mickey Mouse Club" with other future music and acting superstars, including Justin Timberlake, Ryan Gosling, and Christina Aguilera, according to E! Online. However, it was Spears who became the breakout star — and its most controversial, with much of that controversy surrounding her having to do with the money she earned.
Spears was born Britney Jean Spears on December 2, 1981 in McComb, Missouri, but spent her formative years in Kentwood, Louisiana, where he just wanted to entertain and be a star. While she auditioned for "The All-New Mickey Mouse Club" when she was just 8 years old, she didn't land the gig until she tried it again three years later at age 11. By then, Spears had already shown off her singing skills on the talent search show, "Star Search" (via Biography).
Albums, videos, and world tours make Britney Spears a wealthy woman — amidst controversy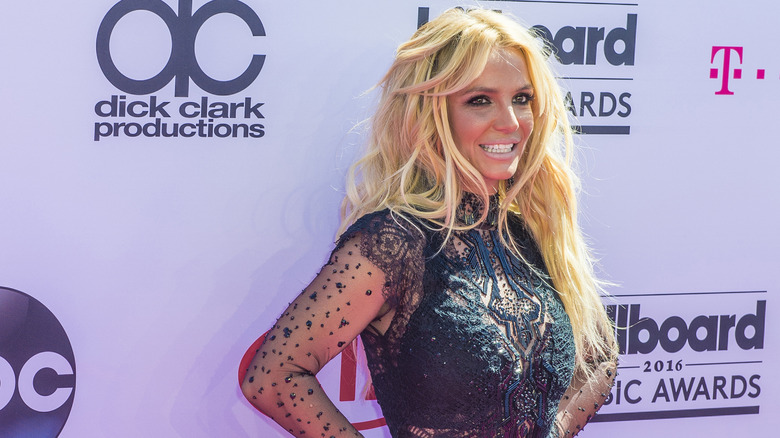 Shutterstock
Six years after becoming a child star on "The All-New Mickey Mouse Club," Britney Spears released her first major single, "...Baby, One More Time". The song made it to the top of the Billboard charts and won Spears a Billboard Music Award. She then followed it up with "Oops... I Did It Again" and a star was born. By the time the 2000s came along, Spears was ready for a sexier image, which catapulted her star even more, according to Biography.
Celebrity Net Worth reports that Spears earned $40 million via both record sales and concerts in 2002 alone. Perhaps the money and early fame contributed to Spears and her mental health issues.
Since 2008, her father, Jamie Spears, and attorney Andrew Wallet had been in charge of a conservatorship that forbade Spears from making big personal and financial decisions without her father's approval, according to US Weekly. While the conservatorship had a slight change of hands in 2019, Jamie Spears still has some control over her finances and Spears is fighting to dissolve the conservatorship altogether as of this writing (via Page Six).
Britney Spears continues to earn after the darkest point in her life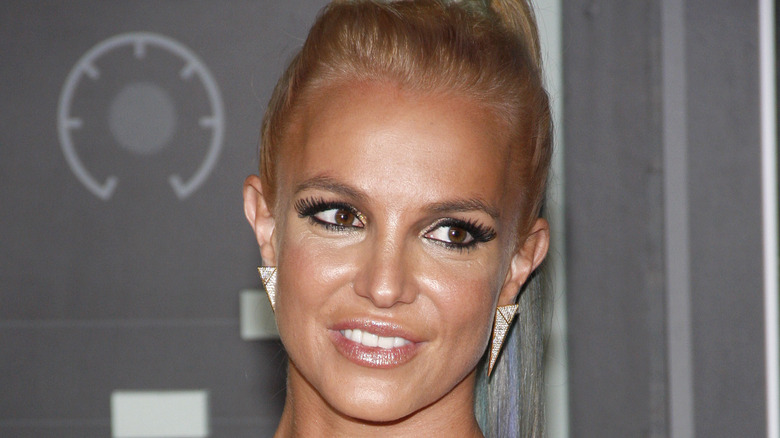 Shutterstock
Despite a breakdown that played out in the public eye in 2008 and her father having say over her personal and business life, Britney Spears has continued her career. A Las Vegas residency at Planet Hollywood between 2013 and 2017 earned the singer anywhere from $350,000 to $500,000 a night, according to Celebrity Net Worth.
Spears has also had some financial setbacks, including real estate losses and a second Las Vegas residency set for 2019 that was canceled due to her father's health issues. She also made some real estate sales on which she has taken a loss (via Celebrity Net Worth). Jaime's health issues have put Spears on hold, workwise, since 2019, according to Page Six. The singer has said she wants the conservatorship dissolved to have a more normal life.
Despite all the controversy over Spears' finances, she is still a very wealthy woman with her net worth estimated at $70 million, according to Celebrity Net Worth.