The Surprising Thing That Helped Meghan Markle Get Through The Pandemic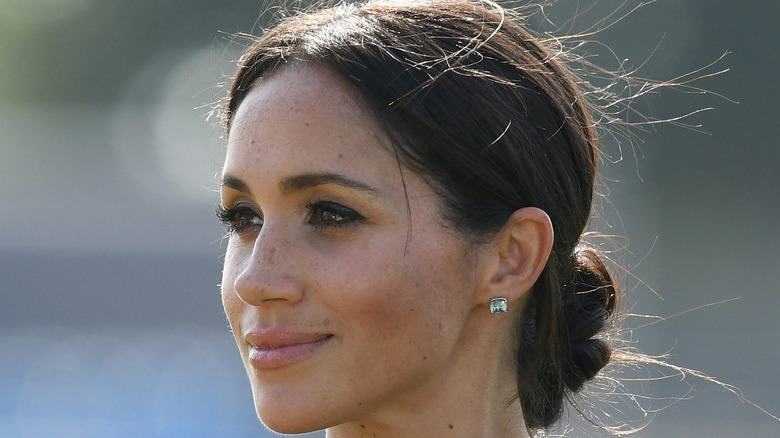 Shutterstock
Now that it appears as though we're coming out the other side of the COVID-19 pandemic, many people are beginning to reflect back on how they spent their quarantine. It's no secret that things have been a bit challenging for the Duchess of Sussex, Meghan Markle, and her family, as she and Prince Harry shared with the world via Oprah Winfrey that things in the royal family were less than ideal. 
But in addition to things being tough due to family pressures, Markle admitted she also struggled through the pandemic, as many of us did. According to a letter per The Mayhew Foundation's annual review, Markle shared that she found the COVID-19 pandemic to be an "overwhelming process of grief, growth and also of gratitude." She added, "When I reflect on 2020, I always come back to the importance of community and connection. We may have been forced apart, but we found new ways to be close and to support each other through this shared crisis."
But Markle revealed that there was one thing in particular that helped her get through the pandemic, and it's something that she has been outwardly passionate about for many years: animals.
Meghan Markle relied on her dogs during the pandemic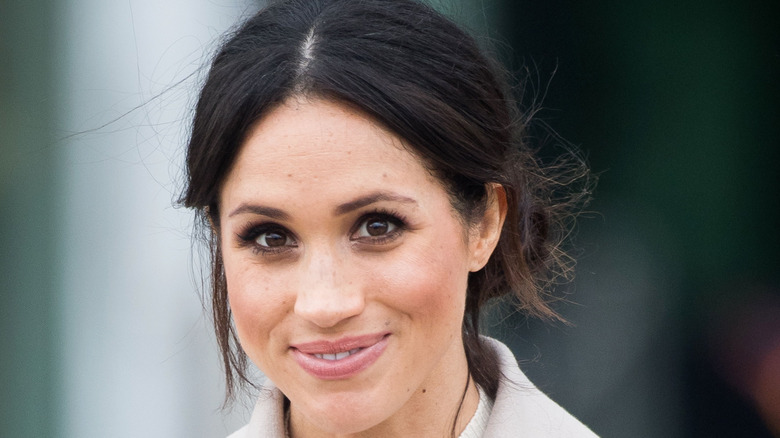 Shutterstock
Per her letter to the Mayhew Foundation, Meghan Markle gushed about "the therapeutic effect of having your animal by your side and the solace and comfort you found in their company." She has been a patron of the United Kingdom animal rescue foundation since January 2019, encouraging others to donate and support the organization (via People). 
Markle and Prince Harry experienced first-hand the value of relying on furry friends throughout the pandemic. According to Parade, the couple have Pula and Guy, a black labrador and a beagle, respectively. Markle told Mayhew that the pandemic was "made easier with our pets by our side." In addition, according to the CEO of Mayhew, Caroline Yates, per an interview with Hello!, "Whenever we talk to the Duchess about the charity, she always references how important her dogs are and what a support they are," Yates explained, adding, "particularly during everything that's happened this year, with COVID, and with the personal trials and tribulations she went through this year."