How Luke Wilson Really Feels About Turning 50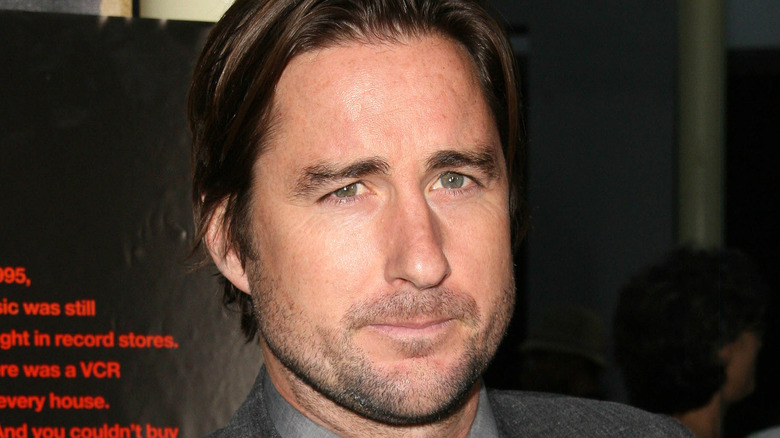 Shutterstock
While some see age as just a number, 49-year-old actor Luke Wilson is viewing things a bit differently. We'll always treasure Wilson's role as love interest and attorney Emmett in "Legally Blonde," plus his portrayal of tennis prodigy Richie in "The Royal Tenenbaums"; you know, movies that stand the test of time (via IMDb). But 20 years after their release, Wilson is feeling the mid-life crisis coming around, and it isn't sitting well with him.
Dallas-born Wilson told People that he's "starting to feel panicky" about his 50th birthday, and isn't ready to see that many candles on his cake this year. Turning the big 5-0 on September 21, the "Bottle Rocket" actor told the outlet that his previous birthdays "had really no impact" on him. 
He explained, "Thirty didn't matter to me. Forty didn't matter to me, I just steamrolled right through it." With a career that skyrocketed in his late 20s and 30s, what with cult classic films like "Rushmore," "Anchorman," and "The Family Stone," Wilson left little time for deep thought. But now with a fast-approaching birthday, he's singing a different tune.
Wilson described his fear of turning 50 to People, revealing, "I don't know if it's getting to me because I am sore when I wake up in the middle of the night, and I am forgetting the names of people I know." 50 or not, we can kind of relate! The "Alex & Emma" star continued, "So this is where the phrase midlife crisis comes from."
Luke is getting pretty nostalgic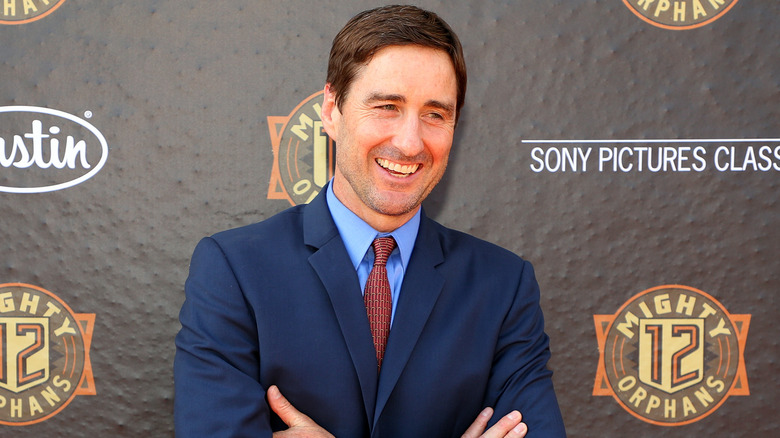 Richard Rodriguez/Getty Images
Ironically enough, Luke Wilson currently stars in The CW's "Stargirl" as retired superhero sidekick Pat, who has moved on to a slowed-down lifestyle (via Entertainment Weekly). But just like Pat, Wilson isn't letting age get to him too much; his new drama movie "12 Mighty Orphans" is out June 18, and he has four projects lined up for 2021 (via IMDb).
Still, Wilson is seeking advice from pals that have already hit the over-50 mark. The actor consulted with friend and tennis player Pete Sampras, who's also turning the big 5-0 this year. Wilson explained, "[Sampras is] going to be 50 in August ... [We were] just having a hilarious conversation about how sore we were and trying to stay in shape and what you eat and what happened? When did this happen?" 
The actor continued, "It was just yesterday we got to L.A .... Or, it seems like just yesterday we were in Texas making our first movie." Wilson is known for his nostalgia, having recently told People that he catches "Legally Blonde" when he sees it on cable, "and it's on cable a lot." Even telling the outlet he would reprise the role if given the chance, so the almost-50 actor is certainly reliving old times!