Why Playing Hannah Montana Made Miley Cyrus Feel Insecure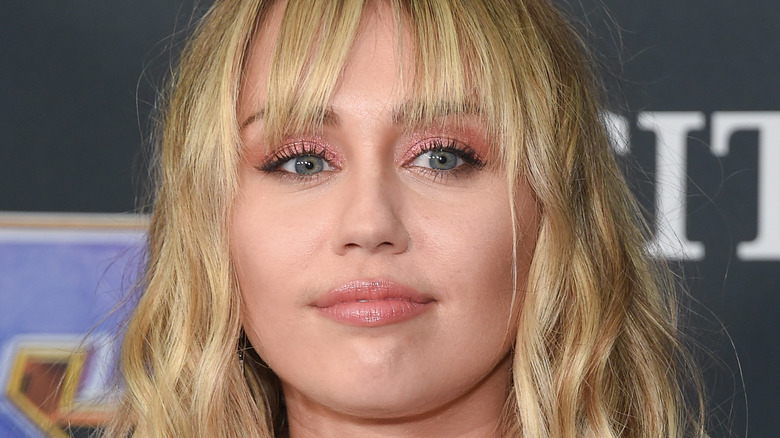 Shutterstock
Miley Cyrus became a teen icon and a household name when she sprung to fame thanks to the Disney Channel series "Hannah Montana." 
The show centered around Cyrus' character, Miley Stewart, who appeared to be a normal high school student, but carried a huge secret. Miley was also a famous pop star, who hid her identity under a wig and flashy outfits. Only her family and two best friends knew the truth. The series was a hit among tweens and teens, but in reality, Cyrus says she often struggled behind the scenes until finally, she knew it was time to hang up the blond wig, per The Sun.
During a 2019 interview with Elle, Cyrus admitted that once she turned 18 she no longer wanted to play Hannah on the series. "I did once I was 18 because it felt ridiculous. The minute I had sex, I was kind of like, 'I can't put the f**king wig on again.' It got weird. It just felt like ... I was grown up," the "Wrecking Ball" singer confessed. "One time I went backstage at Disneyland, and Peter Pan was smoking a cigarette. And I was like, 'That's me. That's the kind of dreams I'm crushing,'" Cyrus added. 
However, the singer also claims that playing Hannah Montana left her with some self-confidence and body issues.
Miley has mixed feelings about Hannah Montana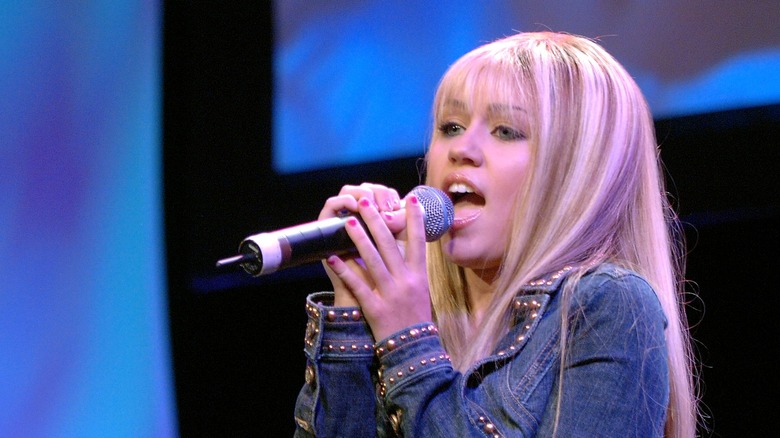 Stephen Shugerman/Getty Images
Miley Cyrus has previously admitted that playing "Hannah Montana" on the wildly popular Disney Channel series left her with lasting issues about her body and her femininity. 
The show, which lasted for four seasons and spawned a movie, featured the actress as a bubblegum pop princess with long, blond hair and flashy outfits. Meanwhile, Wonderwall reports that the image was burned into Cyrus' mind as she portrayed the character. "I was told for so long what a girl is supposed to be from being on that show," Miley told Marie Claire in 2015. "I was made to look like someone that I wasn't, which probably caused some body dysmorphia because I had been made pretty every day for so long, and then when I wasn't on that show, it was like, 'Who the f**k am I?'" Cyrus confessed.
However, it wasn't all bad. In early 2021, Cyrus wrote an open letter to her on-screen alter ego, thanking Hannah for being there for her during some tough times in her childhood (via The Wrap). "It was bittersweet to know I would be leaving, you (a huge piece of me) behind in Stage 9, which is where I say I grew up when asked," the singer wrote. "Hannah, I hope you hear me and believe those words are true. You have all my love and utmost gratitude. Breathing life into you for those six years was an honor."