Here's How Much Adele Is Really Worth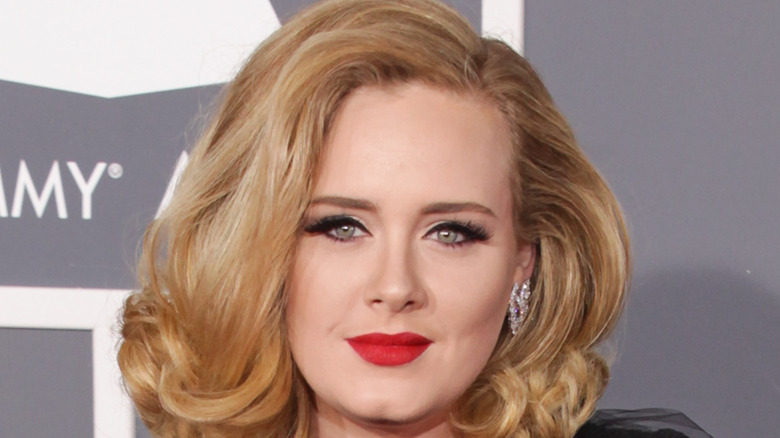 Shutterstock
If you're going through a break up or are desperately in the mood to have a good cry, chances are that you have Adele on your playlist. Adele rose to prominence in 2008 with her album "19" and grew even more popular with her subsequent albums, "21" and "25." The albums featured chart-topping songs like "Rolling in the Deep," "Someone Like You," and "Hello." Since her meteoric rise, she's won 15 Grammys so far (via Biography), and even an Oscar for her song in the hit film "Skyfall" at only 24 years old (via BBC).
As of 2021, her fourth studio album production was pushed due to COVID-19, and has said it's not coming out anytime soon due to COVID still going on. She's stayed in the headlines, however, primarily because of her social media presence and physical transformation. But the famed singer fully intends on releasing a new album at some point, and fans are dying with anticipation (via E! News). After over a decade in the spotlight, fans wonder how much wealth the British star has accumulated.
Adele earned around $80 million in 2016 after the release of her third studio album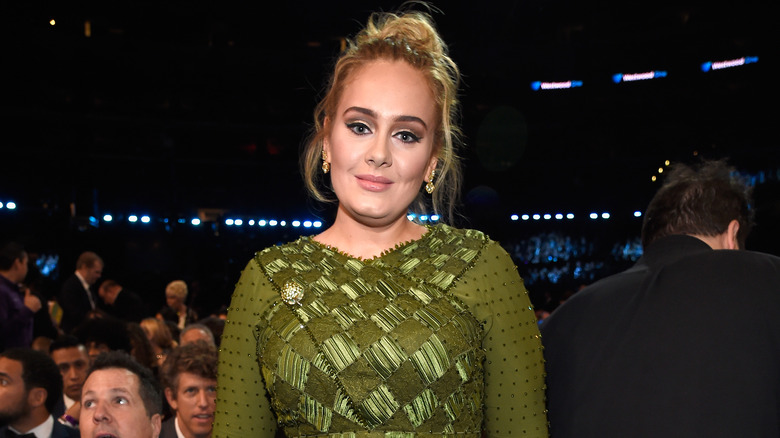 Kevin Mazur/Getty Images
Adele has an insane net worth of $190 million, according to Celebrity Net Worth. Within the past decade, she's made an insane amount of $403 million from her career earnings. In her debut year of 2008, she made $10 million alone. Her salary peaked in 2016, earning around $80 million, and has slowly declined to $20 million as of 2019 (via Celebrity Net Worth). Adele's resided for years in an $11 million West Sussex home in England. The home sports 10 bedrooms, 10 bathrooms, a summer house, a staff cottage, pools, and even a tennis court. The 1930s mansion has a 56 foot kitchen on top of it all, and people wonder who on earth would sell this home? (via Home Kaboodle). Well, Adele tried to time and time again, but ultimately couldn't find a buyer as of 2021, per Celebrity Net Worth.
Adele additionally purchased a $10 million Beverly Hills home that has four bedrooms, six bathrooms, a treehouse, and a gazebo to name a few features (via New York Post). In 2021, she purchased another Beverly Hills home for a little over $10 million, which is 5,500 square feet, has four bedrooms, four bathrooms, a jacuzzi, pool, and an edible garden to boot (via Yahoo! News).