What We Know About Adele's Rumored New Album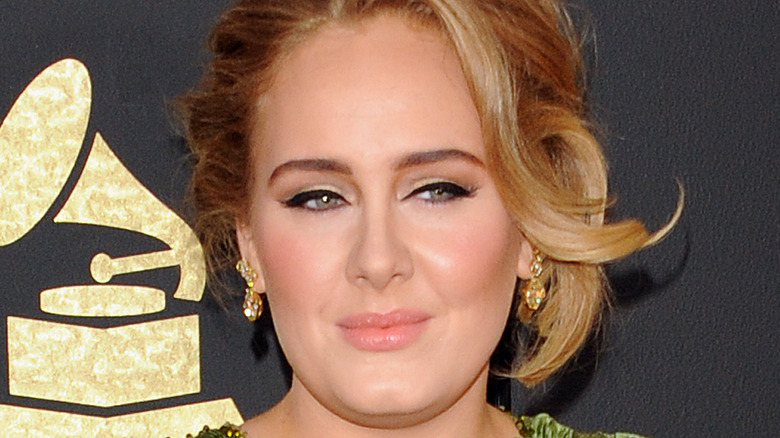 Shutterstock
In 2012, Adele won Grammy Awards for Best New Artist, Record of the Year, Song of the Year, and Album of the Year. She was the second artist and the first woman to do so, followed only by Billie Eilish in following years. While her albums have become some of the best-selling projects of all time, she has not given the world new music since November 2015, (via Us Weekly).
In October 2020, she hosted "Saturday Night Live" and didn't even sing! However she did admit, (via snltranscripts.jt.org), "My album's not finished, and I'm also too scared to do both."
However, her friend, Alan Carr, states there is new music now and that it is "amazing — so amazing." Carr revealed to Grazia U.K., "That voice is like an old friend, because there are some people in the charts who sound a bit like Adele and then when you hear Adele's voice, you go, 'Oh, no, there's only one.'"
Even Adele isn't sure when a new album will drop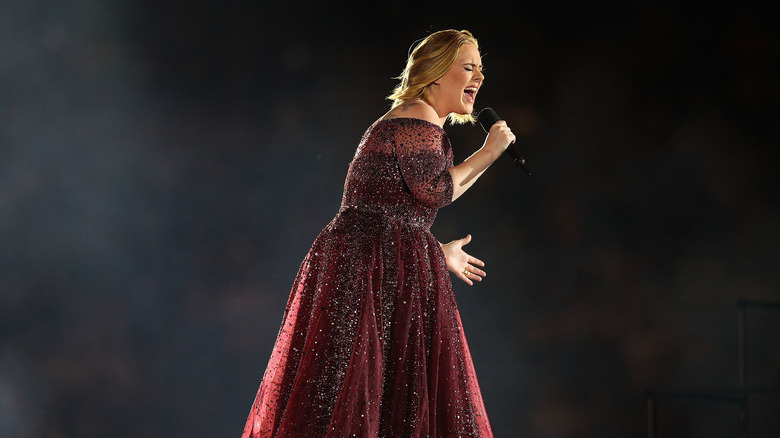 Graham Denholm/Getty Images
Adele's first three albums were named after her ages at the time: 19, 21, and 25. During a 2016 interview for "The Late Late Show," the songstress revealed to host James Corden that "25" "is the last album after my age. I believe in trilogies. The next one will be Adele," (via YouTube). So its title may have a different vibe than in the past.
Matt Chamberlain, a session musician and Pearl Jam's ex-drummer, claimed on a podcast he had put in some studio time with Adele, so her next album could feature some exciting collaborations.
This singer is known for ballads about love lives and lost love, and in April 2019, she announced the end of her relationship with her ex-husband, Simon Konecki, (via Us Weekly). While the songs may not go into exact details of the divorce, this experience surely inspired at least some of her creative process.
So when can fans expect this album? In August 2020, she was asked this very question on Instagram. Her response: "I honestly have no idea."