Meet Joya Tillem, Jon Favreau's Wife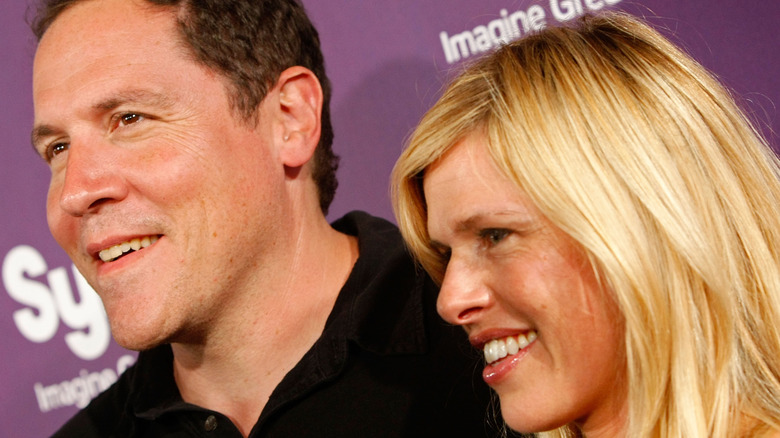 Michael Buckner/Getty Images
Devotees of the show "Friends" likely recall actor/writer/director Jon Favreau's six-episode stint as Monica's boyfriend, Pete. And while Favreau isn't necessarily remembered as Monica's best ex-boyfriend (that honor goes to Richard, played by Tom Selleck), he did get something out of his appearance on the show that's worth a lot more than the honor of being the favorite fictional ex-boyfriend.
While filming his arc on "Friends," Favreau met the woman who would someday become his wife, Joya Tillem (via The Things). However, Tillem isn't in "the biz" like actor-turned-director Favreau. Rather, she is a physician at Cedars-Sinai Hospital in Los Angeles, where she specializes in General Internal Medicine. Tillem graduated from medical school at Georgetown University in 1996, before beginning her internship, then residency, then fellowship at Cedars Sinai.
What Tillem, a doctor, was doing on the set of "Friends" the day she met Favreau is unclear, but certainly the chance meeting worked in Tillem and Favreau's favor: The pair wed in November 2000 in Sonoma, California (via People).
A long-lasting marriage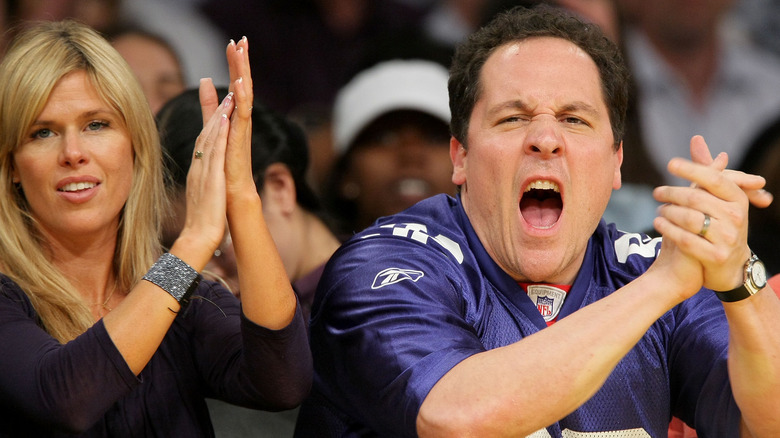 Noel Vasquez/Getty Images
In the 21 years since Favreau and Tillem first met (through what was hopefully a meet cute at Central Perk), Favreau has gone on to direct some of the highest-grossing movies of the last two decades, like "Elf" and "Iron Man," before going on to helm the smash hit series "The Mandalorian" (via Forbes, The Hollywood Reporter). However, it seems like Favreau's marriage to Tillem has been the real constant in his life. Today, the pair have three children: Max, Madelaine, and Brighton (via People).
The pair also seemingly put a premium on family time, attending synagogue together weekly and making time for family vacations to Hawaii (via 18doors, Daily Mail).
When Favreau and Tillem first met, it's likely that neither of them knew what the next two decades had in store for them. However, Favreau would later reflect that it was buying a used Cadillac DeVille sedan that helped him clinch the deal.
"I met the woman who was to become my wife not long after," Favreau reflected in an article for Los Angeles Magazine. "She told me later that, for her and her mother, it was definitely a plus that I was a young guy driving around in a big old Cadillac."
Favreau likely doesn't still own that used car — but he and Tillem have something even better and more durable: their relationship.