Here's What You Should Know Before Buying A Swimsuit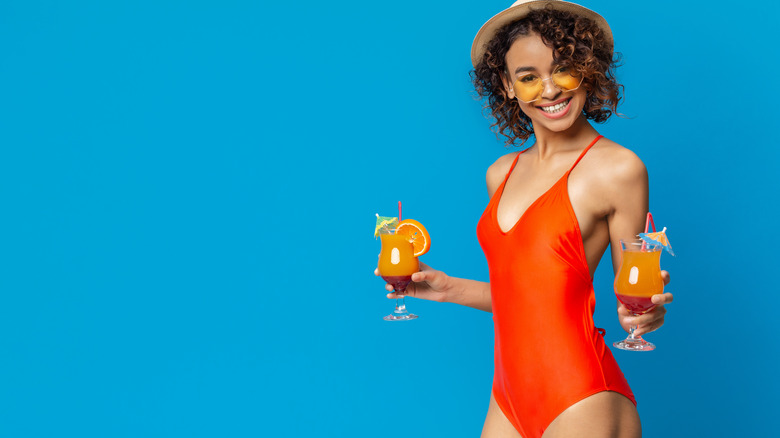 Shutterstock
Let's face it — swimwear is hard to shop for. One of the biggest things standing in the way of idyllic beach days spent splashing around in the waves is not having a swimsuit that makes us feel fabulous. Knowing which bathing suit style flatters your body type can go a long way toward finding swimwear you feel good in. You can order a bikini online, but make sure whatever site you're using will let you return it. According to professional surfer Dominique Miller, you should always try the swimsuit on before you debut it at the beach. "You want to have a bikini that is snug but not too tight seeing as how when it gets wet it will slightly expand due to it getting soggy from the water," she says (via Teen Vogue).
If the thought of trying on a one-piece in horrendous dressing room lighting is keeping you at home, we understand. Here are a few tips to help you find your dream swimsuit, whether you shop in-store or online.
Tips for buying the perfect swimsuit for you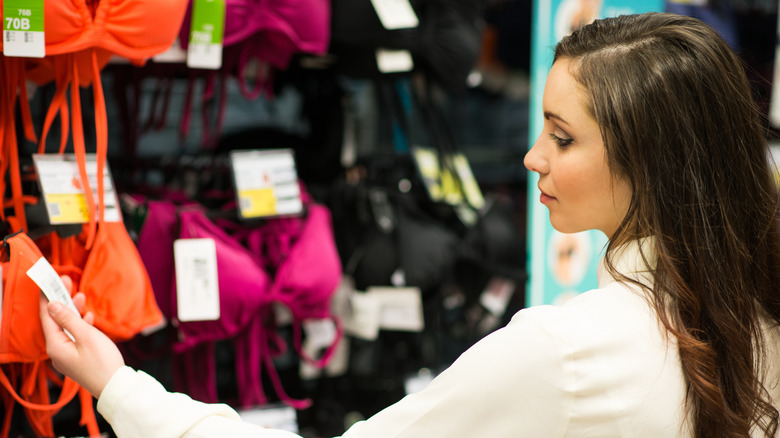 Shutterstock
First, have an idea of which swimsuit styles you're looking for. Second, know your size. Pull out the measuring tape! Many of us assume we fit neatly into a small, medium, large, or extra-large, but knowing your exact measurements helps ensure the perfect fit. Many women find they need a different size in a top vs. bottom, though (via Modern Mrs Darcy). If you shop online (and can't try before you buy), order a bathing suit in two different sizes when possible so that you have options. And choose a trusted retailer and quality brand that has an established return system in place.
While finding the right size is key, that's especially true for your bust. You may love the look of string bikinis, but that might not be the best option if you need more support. Designer and business owner Kit Keenan reminds us how important it is to factor in our bust size when choosing the right style of bathing suit. "At the end of the day, who wants to constantly be worrying if they're flashing strangers at the beach?" she says (via Teen Vogue).
So there you have it. Whether you're shopping online or in-store, know what you're looking for, find a trusted retailer, and spend the time needed to find a swimsuit that fits perfectly. The extra time spent will give you all the confidence needed to get out there and enjoy your well-earned beach day to the max.