Pee-Wee's Playhouse Star John Paragon's Net Worth At The Time Of His Death May Surprise You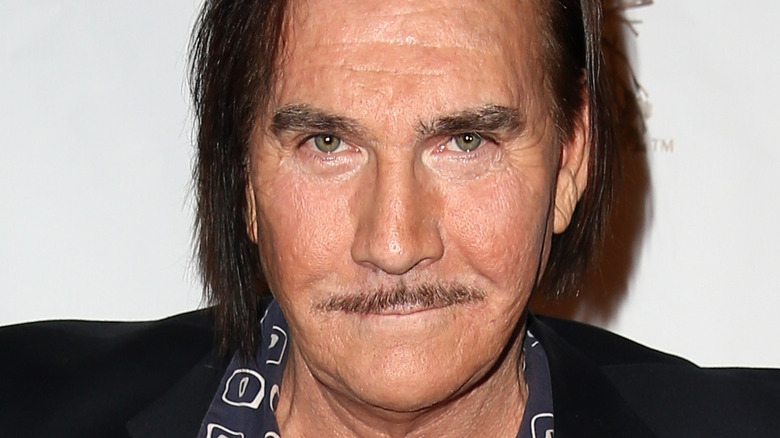 Imeh Akpanudosen/Getty Images
"Pee-Wee's Playhouse" actor John Paragon's death at 66 has left fans shocked, never again to hear him recite Jambi the Genie's legendary magic spell (via TMZ). While Paragon is especially known for his iconic "meka leka hi meka hiney ho," he leaves behind a sweeping 40-year acting career, including work on series like "Night Stand," "Seinfeld," and "Saturday Night Live," plus films including "Red Riding Hood" and "The Rich Man's Wife" (via IMDb).
While Pee-Wee enthusiasts around the world are mourning Paragon's death, which occurred in April (via People), viewers are finding solace in his legacy -– and "Pee-Wee's Playhouse" reruns of course. While fans endeavor to learn more about Paragon's life, many would be stunned to find out the late star's net worth.
As per Groundlings, Paragon was born in Alaska, moving to Fort Collins, Colorado for school. Soon enough, he made the trek over to Los Angeles to pursue his acting dreams, joining the improvisation group The Groundlings, where he met Pee-Wee Herman himself -– otherwise known as Paul Reubens. Joining forces with other Groundlings member Phil Hartman, who would later become Captain Carl, "Pee-Wee's Playhouse" was officially born in 1986 and aired across the country on CBS. Paragon had arrived in Hollywood, at least in the children's circuit, and quickly made a name for himself playing the blue-faced Jambi the Genie, granting Pee-Wee's wishes from a jeweled box, plus voicing the adorable Pterri the Pterodactyl (via IMDb).
All about the late John Paragon's stunning net worth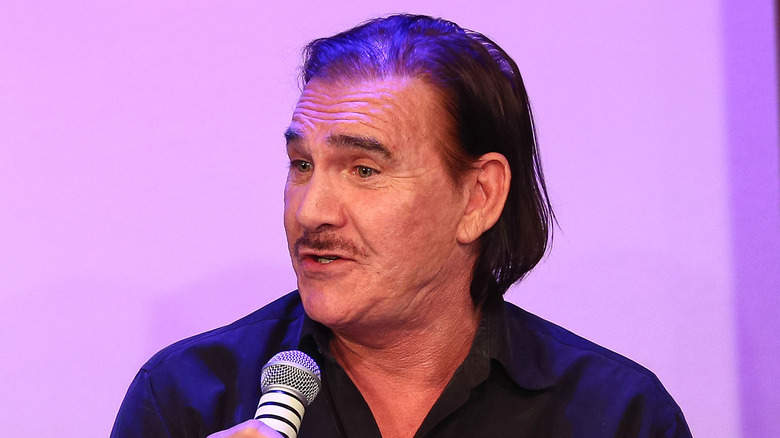 Imeh Akpanudosen/Getty Images
John Paragon appeared on "Pee-Wee's Playhouse" from 1986 to its last hurrah in 1990, reprising his roles as Jambi and Pterri every Saturday morning (via The Montecito Journal). While the Anchorage-born actor is best remembered for his role on "Pee-Wee," Paragon is known for other projects as well, which surely contributed to his hefty net worth. Per IMDb, Paragon began appearing in acting roles in 1980, including the cult-fave movie "Eating Raoul," starring as a sex-shop salesman, and playing the real-life frog character in "The Frog Prince." Appearances on shows like "Cheers" and "Harry and the Hendersons" followed, further catapulting Paragon to fame.
In terms of his net worth, Paragon's finances surely also got a boost from his career as a writer. According to IMDb, he wrote for a whopping 19 projects, including 24 episodes of "Pee-Wee's Playhouse," one episode of "Saturday Night Live," and 13 episodes of the TV series "13 Nights of Elvira." Moreover, per Groundlings, the multitalented actor also collaborated with Walt Disney Imagineering to incorporate improv into Disney attractions. Appearing on stage as Jambi the Genie in the "Pee-Wee Herman" theater show in 2010, Paragon kept busy -– only contributing to his net worth.
So what was the actor's net worth at the time of his death? According to Famous Birthdays, Paragon's net worth was a stunning $1.5 million, a vast sum incorporating his acting and writing credits, plus producer roles and royalties.