Here's How Much Money Chris Harrison Got To Leave The Bachelor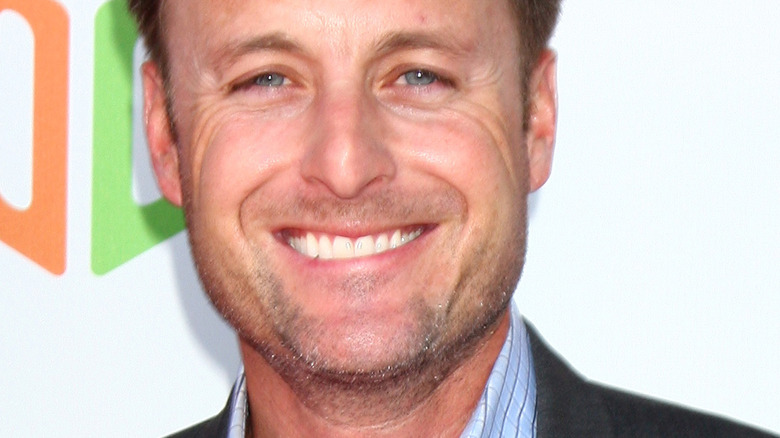 Shutterstock
It's the end of an era for "Bachelor" fans as longtime host Chris Harrison has officially exited the franchise following controversy over an interview he had with former "Bachelorette" star Rachel Lindsay in February (via Us Weekly). Harrison took heat following the interview, where he defended Matt James' "Bachelor" winner Rachael Kirkconnell. Kirkconnell had found herself in a media firestorm after old photos of herself and some friends dressed up for an Old South party. She was also accused of "liking" racially insensitive social media posts.
"Is it [not] a good look in 2018 or is it not a good look in 2021? ... I'm not defending Rachael, I just know that 50 million people did that in 2018," Harrison stated while speaking with Lindsay on the issue. Later, Harrison apologized and revealed he was stepping back from the franchise. "I took a stance on topics about which I should have been better informed. While I do not speak for Rachael Kirkconnell, my intentions were simply to ask for grace in offering her an opportunity to speak on her own behalf. What I now realize I have done is cause harm by wrongly speaking in a manner that perpetuates racism, and for that I am so deeply sorry," Harrison said in a statement (via BuzzFeed).
In early June, it was reported that Harrison had negotiated his permanent exit from the show (via NBC News) just as Tayshia Adams and Kaitlyn Bristowe appeared as the special co-hosts of "The Bachelorette" Season 17.
Chris Harrison pocketed over $9 million in exit settlement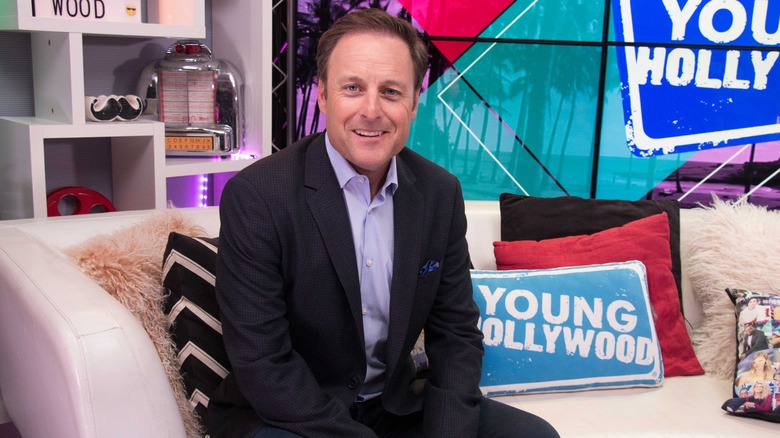 Young Hollywood/Getty Images
According to Page Six, Chris Harrison's official exit from the "Bachelor" franchise comes after he negotiated his way to a large payout. The outlet reveals that Harrison was paid around $10 million dollars following his departure from the wildly popular reality dating series: $9 million of the payout was said to be his exit settlement, while the remaining amount was money he was owed due to his contract with ABC. Sources previously told the outlet that Harrison was ready to spill some potentially damaging information if the network didn't fork over a generous settlement.
"Chris Harrison's whole life was 'The Bachelor,' and he didn't want to let go. He still is really sad to leave, and there have been very tough and very heated negotiations going on for weeks," the informant dished. Meanwhile, Rachel Lindsay, who conducted the controversial interview with Harrison, revealed that she was "shocked" to hear that the host was leaving the franchise for good, per Us Weekly.  "I wasn't expecting for it to happen, not after the announcement. Nineteen years is a big accomplishment. Maybe that's the case. We don't know. Maybe they were ready to move on. Maybe Chris wanted to move on after all this," Lindsay stated. For his part, Harrison has yet to open up about his decision to part ways with "The Bachelor."