Inside AJ Cook's Marriage To Fashion Designer Nathan Andersen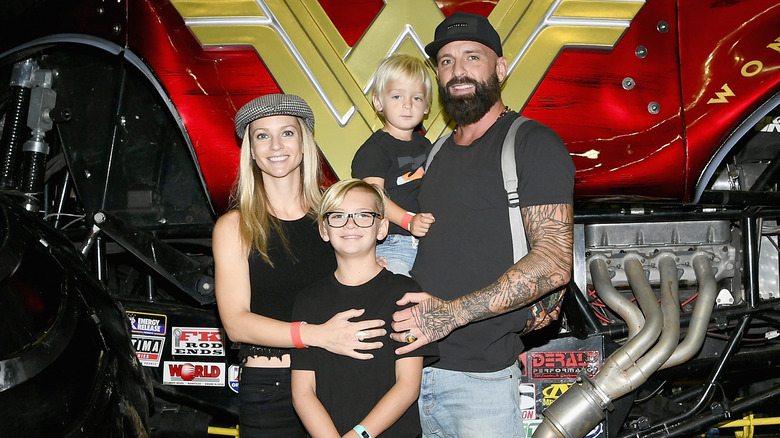 Emma Mcintyre/Getty Images
As convincing as their on-screen lives may be, your favorite characters have their own families and connections to the world beyond the roles they play. This look inside A.J. Cook's marriage to fashion designer Nathan Andersen is even more touching than any of her "Criminal Minds" love affairs. The two have a long history and have overcome many obstacles together. 
Cook, who you likely know as Agent Jennifer "JJ" Jareau on "Criminal Minds", has been married to Andersen since 2001 (per AmoMama). The two met while she was in college at Utah Valley University and have gone on to have a long and happy relationship. Without a scandal to their names, the couple keeps things low-key and seem to be enjoying their decades together. Along with a strong marriage, Cook and Andersen also share two beautiful children: Mekhai Allan Andersen and Phoenix Sky Andersen. But their long life together has not been without its struggles to overcome.
AJ Cook's husband Nathan Andersen is co-founder of Walter Sky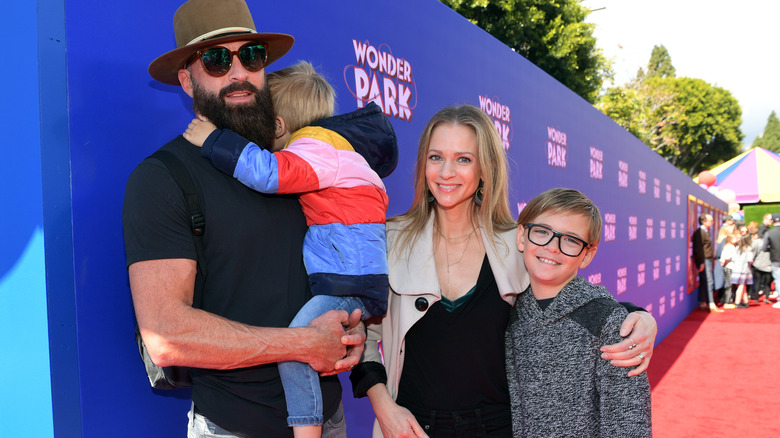 Emma Mcintyre/Getty Images
Nathan Andersen is a successful fashion designer with a career to rival that of his wife. As the brand's website details, he is the designer and co-founder of clothing line Walter Sky, a venture he launched in 2018 with his brother and business partner Wesley Andersen.
But along with the struggles of running a business and raising a family, Andersen has also faced a battle with cancer. A.J. Cook and her husband did not openly share the details of Nathan's diagnosis, but they have gone on to share that he is now cancer-free. In a September 2019 Instagram post, Andersen shared a closeup photo of a scar on his neck with the caption, "Got my lips done. #cancerfree Shout out to my haters. Special thanks to my Dr. with extremely soft hands @dorriechang Amo mucho! #saltnpepper." 
Private struggles aside, Andersen and Cook mark 20 years together in 2021 (their anniversary is August 3, via Paramount+). Perhaps the success is in part due to their tendency toward privacy and shared mutual respect. But regardless of what their secret to a happy marriage may be, it is refreshing to see a couple weather storms and stardom while remaining united.