Khloe Kardashian Reveals Why Rob Didn't Appear On KUWTK In The Last Few Years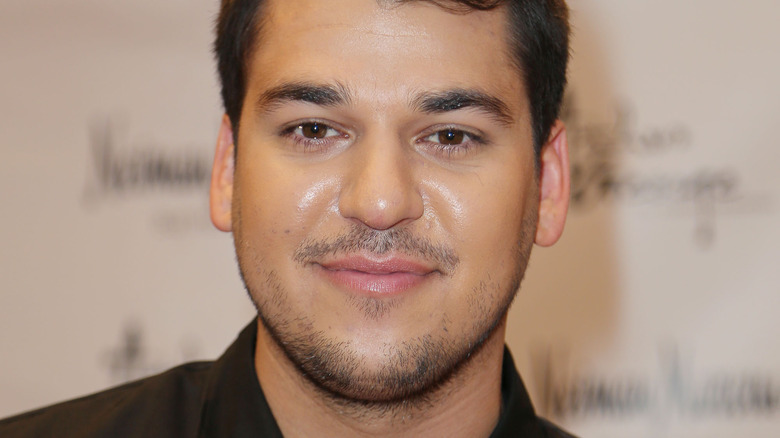 Alexander Tamargo/Getty Images
Anyone who followed the Kardashians at any point during their 20 seasons on TV likely remembers the struggles that the family's sole brother, Rob Kardashian faced. After originally appearing as a cast member during the first few seasons, Rob's troubles took center stage as he stopped filming; he eventually returned following the birth of his daughter, Dream.
During the second half of the "Keeping Up With the Kardashians" reunion special, the famous family revealed the reason behind the absence of two cast members that started off as main characters: Rob and Caitlyn Jenner. According to Entertainment Tonight, when Andy Cohen inquired about their younger brother's absence, Khloe Kardashian explained that Rob "needed a break" from reality TV following his time on "Keeping Up" and his own spinoff, "Rob and Chyna".
"It's not so much about physical appearance," she said, "it's about how he felt internally about some of the women in his life, and how they treated him or how he felt they might have used him to get to certain areas or levels."
"I think that really affected him, because my brother is such a lover, and has the most incredible heart and personality," his sister added. "I think he's just getting stronger. I think you have to get heartbroken and learn from your mistakes, and I think he's just stronger and feeling better to be around, and be more vulnerable or exposed."
Rob Kardashian's break up with Blac Chyna impacted the show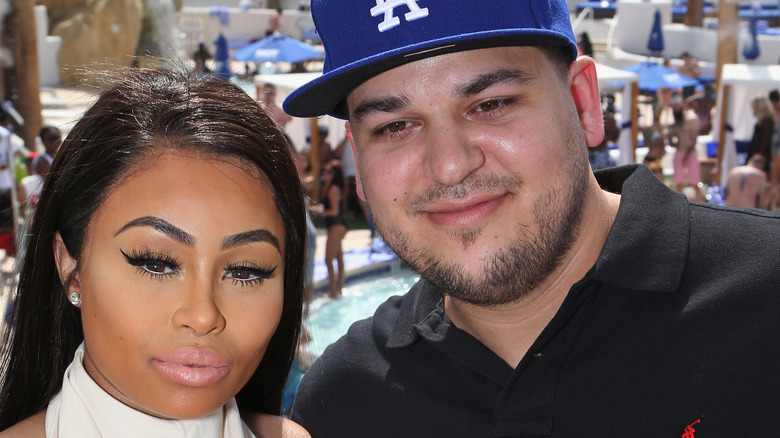 Gabe Ginsberg/Getty Images
Rob Kardashian's relationship with Blac Chyna has been incredibly volatile and taking a step back from the public eye likely made sense for him and his family. Especially since his former girlfriend filed a lawsuit against the entire Kardashian clan, it's apparently been difficult to manage. "It must be hard co-parenting for him with someone who's suing his entire family," Cohen offered, according to E!
Khloe noted, "I'm sure it is, but we could only imagine how hard that is. And I know he feels really guilty about that, so none of us ever make him feel bad about it."
Changing the subject, the mother of one gushed about her brother and his parenting, calling Dream "one of the most incredible little girls in the entire world."
"And we never blur the two, we separate completely, and we respect that Chyna is the mother of Dream and we'll always respect that that's her position," she continued. "And so, we never try to bleed that or make Rob feel anymore guilty, 'cause that's out of his control."
It's clear that Rob Kardashian's exit from the show was likely for the best as he focuses on his daughter and feeling his best.