The Truth About Too Hot To Handle's Marvin Anthony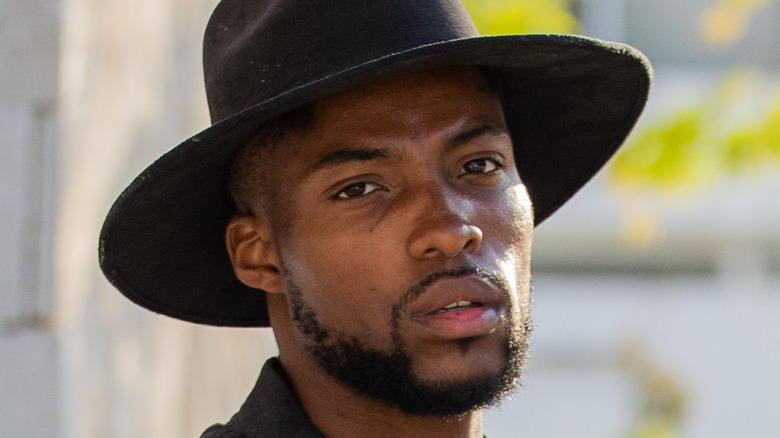 Christian Vierig/Getty Images
When Netflix announced a new "Love Island" meets "Survivor"-esque reality TV show that launched in April 2020, it was difficult to see how the new series would play out against its already pretty popular rivals. However, with 10 sexy singles vying for love in the Mexican heat (and with many at home in COVID-19 quarantine), "Too Hot to Handle" amassed a huge following and left fans desperate for more.
For those who haven't watched the first season (which is still available to binge watch), allow us to fill you in. A group of incredibly good-looking, single 20-somethings move into a house on a remote island – Season 2 is in Turks and Caicos, via Variety - and are encouraged to form romantic relationships with other contestants in a bid to win the prize money. However, there is one unique twist in the rules for the search for reality TV romance. They have to remain celibate, and any acts of physical intimacy will jeopardize their chances of winning the $100,000 prize money. That means "no kissing, no heavy petting and no self-gratification of any kind," per People. 
With "Too Hot To Handle" Season 2 just around the corner, launching on June 23, the show's sophomore run is billed to be even hotter than the last. One of the hottest contestants? French model and influencer Marvin Anthony. Here's everything we know about him so far.
Marvin is not just a pretty face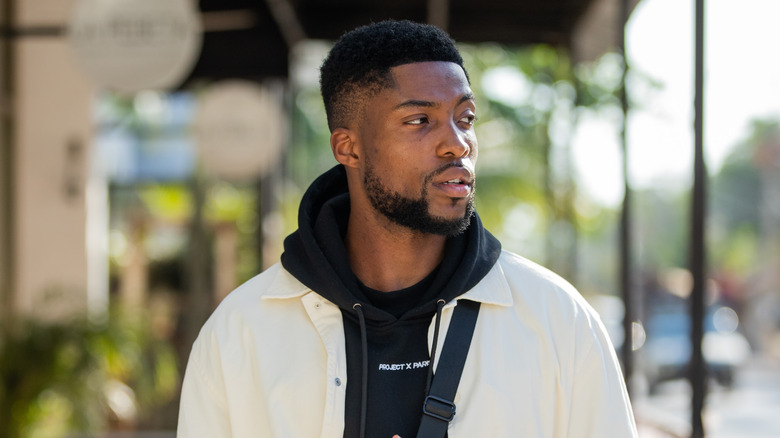 Christian Vierig/Getty Images
Marvin Anthony describes himself as "The One in Ten Thousand" to his 243,000 followers on Instagram, and you know what? He might not be all that wrong. The French-born 6'4 athlete has the looks, but he's also got the career and ambition to boot. 
The model and entrepreneur started out as a top-performing basketball player, reaching the highest league in France, and has since earned a Master's degree in finance and started his own concierge business (via People).
Business and entrepreneurial skills aside, Anthony's greatest passion appears to be show business. The budding reality star has amassed 145,000 TikTok followers in addition to his quarter of a million Instagram following, has a moderately successful YouTube channel, and has landed campaigns with brands such as Hugo Boss in the process (via Facebook).
A reality TV veteran, Anthony has also appeared on Season 1 of "Love Island" in France, Season 5 of "Les Marseillais vs le Reste du Monde" (a reality show in France), and Season 8 of "Les Princes de l'Amour" (via Cosmopolitan), but has so far been unable to find love. The Netflix star says he's "the whole package" in the "Too Hot To Handle" Season 2 trailer. And with a sexy French accent, we wouldn't be surprised if he gets in the way of some unlucky lady winning $100,000.