The Heartbreaking Health Diagnosis Of Friends Star James Michael Tyler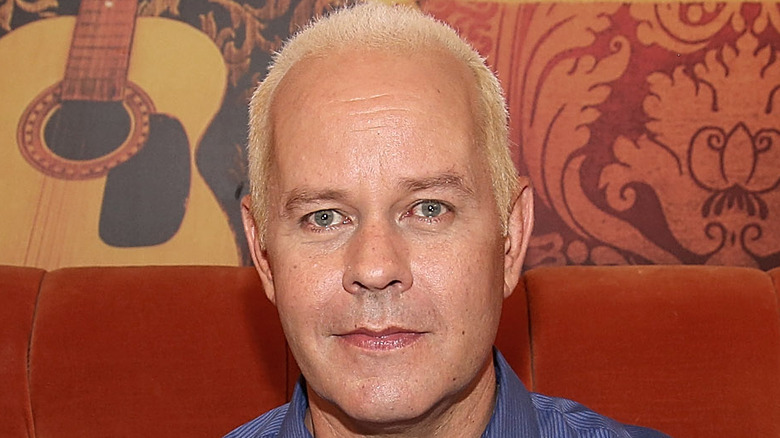 Paul Zimmerman/Getty Images
James Michael Tyler's lovable coffee shop clerk, Gunther, was the unofficial seventh member of the gang from "Friends." From lusting after Rachel to cultivating an intense, barely disguised hatred of Ross, Gunther made an impression even if he was only featured in "Friends" episodes for short bursts of time. According to IMDb, Tyler appeared in 150 episodes of the beloved sitcom overall. Elsewhere, he's been featured in the likes of "Scrubs," "Sabrina the Teenage Witch," "Episodes," and, more recently, had a recurring role in "Modern Music." 
Tyler briefly popped up in "Friends: The Reunion," but the actor appeared only on a video-screen, rather than in person. As Marie Claire noted, the character of Gunther remains close to his heart, with Tyler opining, nowadays, "He'd probably have a very traditional marriage, with lots of white-haired babies running around with hair brighter than the sun." Considering how much the sitcom star still loves the show, and indeed his hapless character, what stopped him from showing up in person at the reunion?
The sitcom star has been quietly battling a devastating illness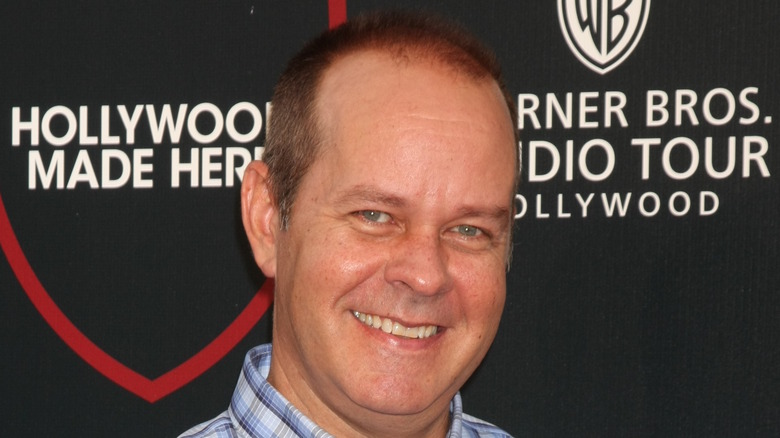 Shutterstock
As it turns out, James Michael Tyler had a devastating reason for not appearing at the "Friends" reunion in all his glory. During a "Today" interview, the actor revealed he's been battling prostate cancer since 2018. Tyler acknowledged it's spread to his bones and spine, and is currently in stage 4, quipping, "Late stage cancer. So eventually, you know, it's gonna probably get me." The illness was caught during a routine check-up when Tyler was 56. The "Friends" star explained, after learning the illness was hereditary rather than environmental, Tyler underwent hormone therapy which worked well enough for him to continue living a relatively normal life. 
He noted, "All I had to do was take a pill in the morning and the night, and boom, life was pretty much normal." The actor didn't even have any symptoms. However, once it spread, Tyler's lower body became paralyzed. He decided not to take part in the "Friends" reunion in person as a result, admitting that the decision was "bittersweet." 
"I was very happy to be included. It was my decision not to be a part of that physically and make an appearance on Zoom," he said. "I didn't wanna bring a downer on it, you know? ... I didn't want to be like, 'Oh, and by the way, Gunther has cancer.'" Tyler is speaking out to encourage other men to get screened early, to catch any issues sooner rather than later.