This Chrome Extension Flags Harmful Ingredients In Skincare Products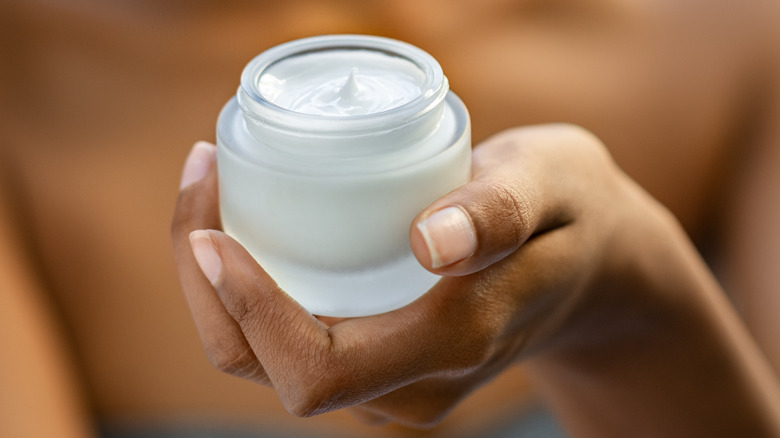 Shutterstock
Coal tar, hydroquinone, octinoxate, and other harmful ingredients in skincare products can wreak havoc on your health. Skin lighteners and moisturizers, for instance, may contain hydroquinone (via the Campaign for Safe Cosmetics). This compound has been linked to cancer, respiratory problems, organ damage, and other conditions. Octinoxate, a popular ingredient in skin creams and shampoos, can affect reproductive health and thyroid function, according to the Campaign for Safe Cosmetics.
Many of these chemicals have been banned in the European Union, but they're still available in the U.S. Formaldehyde, mercury, methylene glycol, and hydroquinone are just a few examples. Each day, the average American woman uses about 12 personal care products containing nearly 170 chemicals, reports the Environmental Working Group. You may be unknowingly exposing yourself to unnecessary dangers every time you use face creams, body lotions, or eye serums.
One way to avoid the harmful ingredients in skincare products is to go organic. Unfortunately, that's not always possible. For example, if you have acne or dark spots, you may need to use pharmaceutical skincare products. Much like their mainstream counterparts, these may contain formaldehyde, parabens, and other hazardous chemicals. But now there's a better way to shop for skincare products — and all you need is a computer or smartphone that supports Google Chrome.
Use this free Chrome extension to find clean beauty products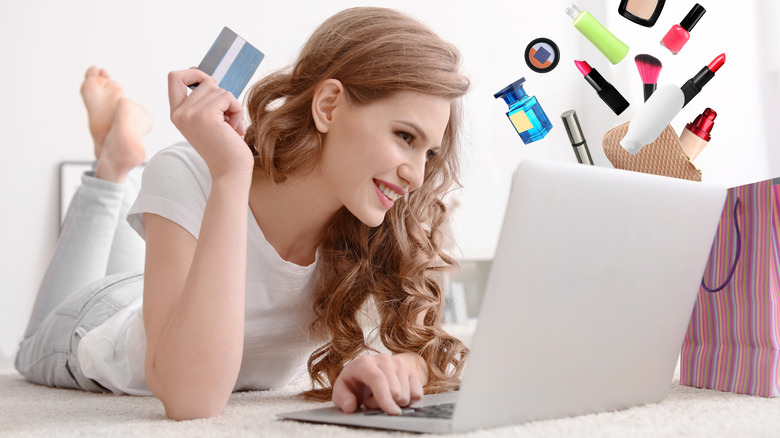 Shutterstock
Midori, a free Google Chrome extension, analyzes and rates skincare products based on their health impact. After you install it, you'll see exactly which ingredients are safe and which ones may cause allergies, reproductive disorders, cancer, or skin irritation. The app will also display a list of safer alternatives that match your preferences.
Getting started is pretty straightforward. Head over to Midori and click Add to Chrome or access the Chrome Web Store and install the app. Next, sign up for an account and select the ingredients you want to avoid, such as allergens, irritants, or hormone disruptors. Visit Amazon, Sephora, or other online beauty stores and select the product you're interested in. Midori will flag any harmful ingredients based on their risk potential.
Medium-risk chemicals, for instance, are highlighted in yellow, while high-risk ingredients appear in orange. You can also click Alternative Products to see what else is out there. Midori's database includes over 6,000 compounds, including harmful ingredients in skincare products. If, say, you have sensitive skin, you can use the app to identify irritants, such as fragrances and phenoxyethanol. Soon, you'll realize that many so-called "clean" beauty products are loaded with chemicals.