The Skin Mist That Kerry Washington's Makeup Artist Swears By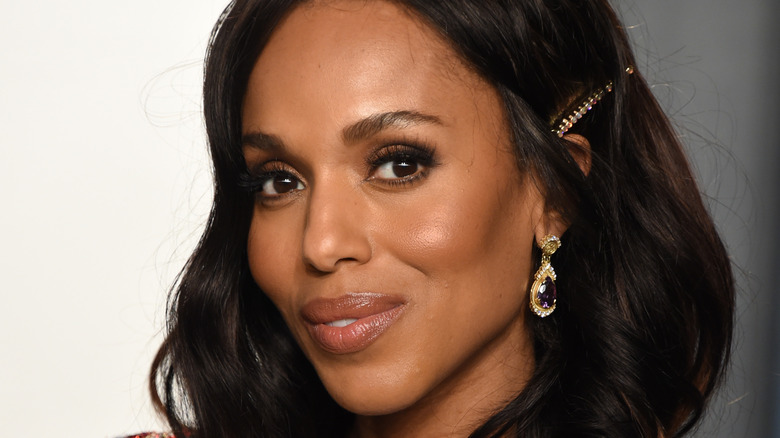 John Shearer/Getty Images
We may receive a commission on purchases made from links.
Whether you've been a longtime fan or began following her during her "Scandal" days, there's one thing everyone knows about Kerry Washington – the Olivia Pope actress is stunning. Her skin always looks flawless, and she looks amazing in any range of makeup looks, from bold faces to subtle, everyday moments. She's always moisturized and glowing, and we may now know one of her secrets. 
Celebrity makeup artist Carola Gonzalez does makeup for Kerry Washington, in addition to Leona Lewis, Jaime King, and Rashida Jones, according to Bustle, and she swears by certain products that make her clients' skin angelically glow. Gonzalez began mastering makeup when she worked as a model in Miami, as models at the time had to do their own makeup, but she soon began getting booked to do others' makeup, which launched her career (via Refinery29). Gonzalez sat down with Refinery29 and dished on the skin mist that she keeps on her at all times. She always turns to it and knows it will give her the finish she wants, and now you can check it out, too.
This spray keeps Kerry Washington and other celebs glowing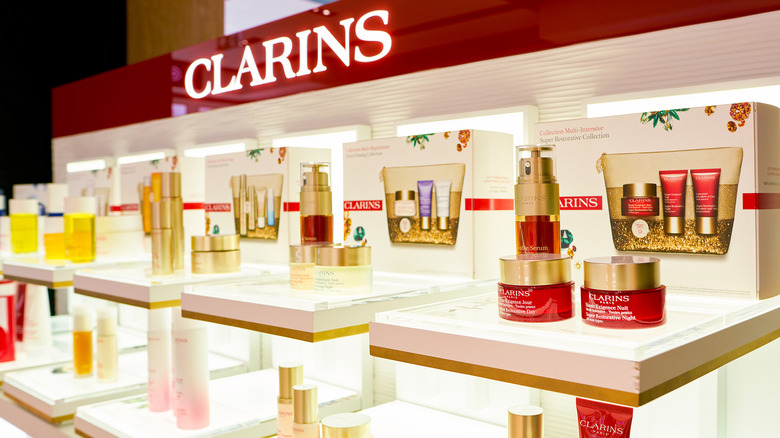 Shutterstock
In her makeup tell-all with Refinery29, Carola Gonzalez spilled her staple secrets, from concealers to powders and mascaras. But she also spilled on her favorite skin mist, which just so happens to be Clarins Fix' Make-Up spray.
When discussing the Clarins spray, she said, "I use Clarins skin mist if we are working for a long time and the makeup starts looking old." She further added that using this spray is a "great way to bring the makeup back to life." It's hydrating and delightful, and, according to Bustle, contains vitamin C and grapefruit extracts, which hydrate the skin while bringing out a natural glow. This glow then helps refresh the makeup and makes it pop. 
According to Amazon, this spray is excellent for all skin types, and it "promotes [a] sensation of freshness and well-being." This spray comes in a 1 oz package and will last through many days of refreshing your face. According to both Gonzalez and Amazon reviewers, this spray is great because it refreshes the face so that you don't have to continuously add more makeup throughout the day. It keeps your face light, which will help your skin in the long run (in addition to feeling better in the moment, too).