Inside Jay-Z's Record Company Lawsuit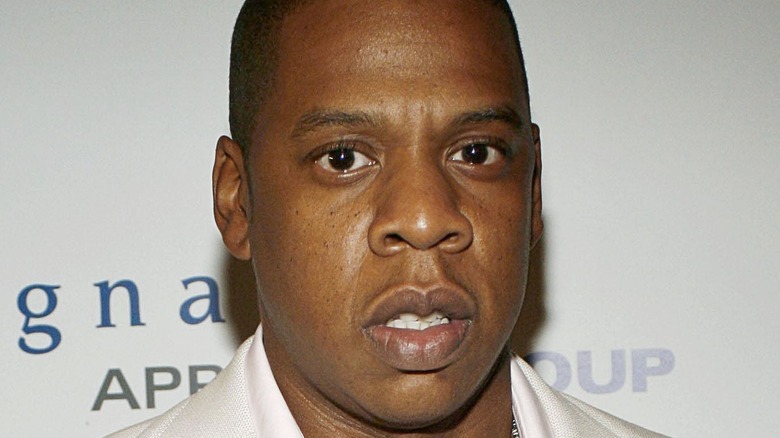 Shutterstock
Roc-A-Fella Records — the record label founded in 1995 by rapper Shawn "Jay-Z" Carter, Damon Dash, and Kareem Burke — has been at the center of a first-of-its-kind lawsuit aimed at one of its famous co-founders, according to Rolling Stone. Court documents show that Dash is being sued by Roc-A-Fella Records for allegedly trying to mint Jay-Z's album "Reasonable Doubt" as a non-fungible token (NFT) so that the copyright can then be auctioned off to the highest bidder through the digital marketplace SuperFarm. While a planned auction through SuperFarm was canceled after Roc-A-Fella Records contacted them, the lawsuit alleges Dash is now seeking another outlet to sell the NFT.
Dash responded to the lawsuit in an interview with Page Six on June 21, denying the allegations. "They just said that I tried to sell an NFT of 'Reasonable Doubt' and ... it's not true. I'm not running around to different places trying to auction off 'Reasonable Doubt.' I've been working with one platform and that's SuperFarm." He added, "And the thing is I own a third of Roc-A-Fella Records and I can sell my third if I feel like it."
This isn't the first time "Reasonable Doubt" has caused conflict for Roc-A-Fella Records. In 2016, Forbes profiled how "Reasonable Doubt" — Jay-Z's debut album — contributed to a split between Jay-Z and Dash in the early 2000s. Jay-Z told the publication XXL then that he was willing to forgo almost anything for the rights to the album, which Dash denied him. 
Damon Dash calls Jay-Z a bully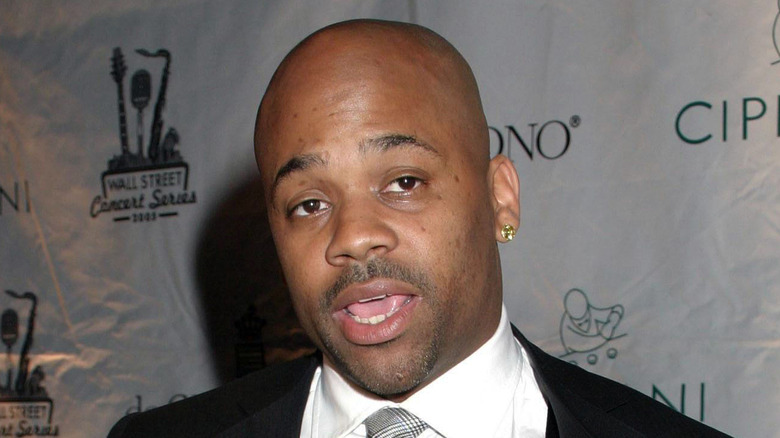 Shutterstock
Jay-Z said, "I'll give up Roc-A-Fella, I'll give up president and CEO of Def Jam Records — everything. Just give me my baby to hold onto so 10 years down the line, I can look back and I got something — I'm not empty-handed ... And when that was turned down, I had to make a choice" (via XXL).
While Damon Dash and Jay-Z ended their business partnership in 2005, each of the three founders of Roc-A-Fella Records retains a one-third share in the company. According to Rolling Stone, legal documents filed for the lawsuit show that Jay-Z's original deal with the record label stipulated that RAF, Inc. would remain the sole owner of the rights to Jay-Z's albums, including "Reasonable Doubt."
Dash told Page Six that Jay-Z was controlling and vindictive, and the rapper offered Dash $1.5 million for his share of Roc-A-Fella Records on Friday, which Dash declined. "He thinks Roc-A-Fella records is his — it is ours — and he's doing all this on Roc-A-Fella's behalf," Dash said. 
Meanwhile, despite some sketchy rumors about the hip-hop mogul, Jay-Z has never seemed the type to make business decisions based on money alone, implied by a letter written by Tina Knowles, his mother-in-law. In February, Knowles wrote on Instagram, "One thing that I've noticed about Jay is that he doesn't let what people say bully him into not doing the things that he knows are right" (per The Grio).