The Truth About Tina Knowles' Letter To Jay-Z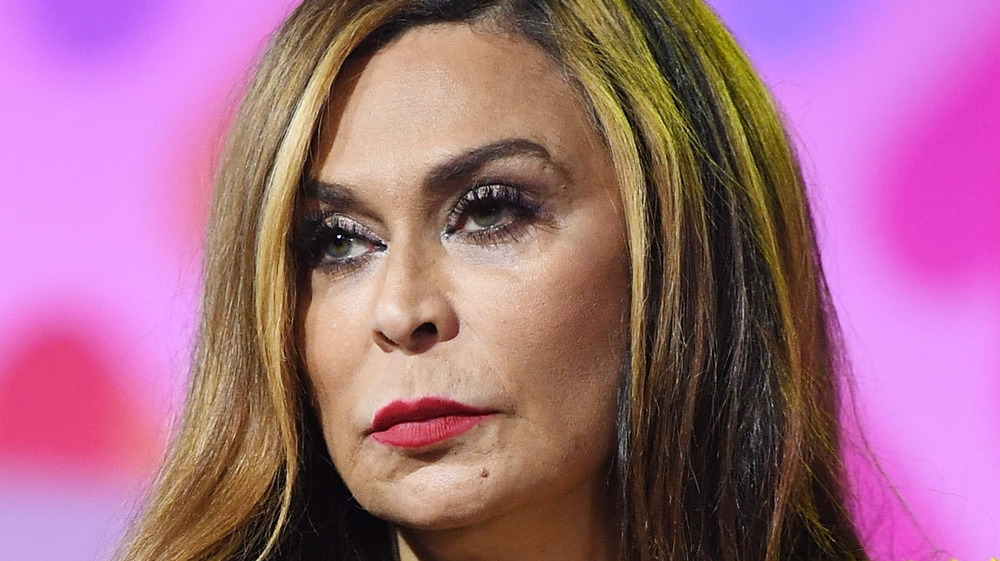 Paras Griffin/Getty Images
Say what you want about Jay-Z. Georgetown University professor Michael Eric Dyson calls him "Robert Frost with a Brooklyn accent" (via The Washington Post). It's not hard to understand why. Here's a music legend who became, per Forbes, hip-hop's first billionaire, who doesn't mind opening up about his therapy sessions. He can also namedrop Ralph Lauren and The Mona Lisa in the same train of thought with a smoothness akin to Breaking Bad's Saul Goodman.  
Jay-Z doesn't do things for the money. ("Without people, being rich would be very boring," the musician reflected to The New York Times. "No one to share with ... "). So you better believe that when Beyoncé's husband sold half of his champagne company to LVMH (the owner of Dom Pérignon ), it wasn't just about the profit. "Just the idea of this partnership is a signal to a more diverse way of looking at things," Jay-Z said of the new partnership (via The New York Times). LVMH, for its part, thinks that Jay-Z created a "new consumer for Champagne." 
That's something that Tina Knowles implicitly gets. Unlike (but similar to) Dyson, Shawn Carter's mother-in-law calls Jay-Z a "Bad Ass brother" (via Instagram) And she wants to make sure her Instagram followers appreciate him as she does.
What Tina Knowles' wrote to her son-in-law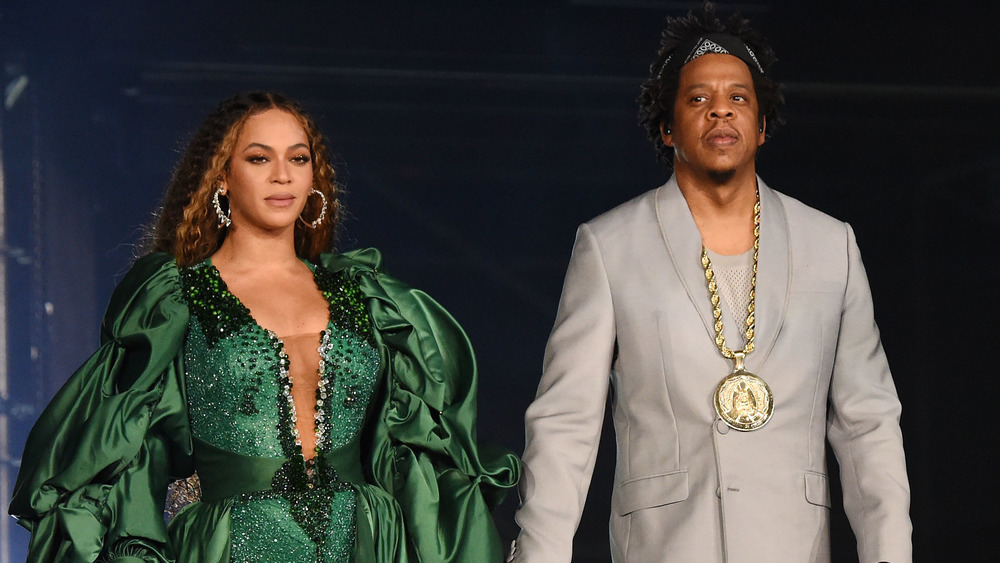 Kevin Mazur/Getty Images
In Tina Knowles' Instagram love letter to her son-in-law, she calls Jay-Z an influencer of "the Culture of Young Black Men" and a "true man who has admitted publicly when you've made mistakes in a very brave and classy way!"
Knowles, however, used the body of her letter to raise consciousness, highlighting Carter's work on the Super Bowl halftime show. "We witnessed the national anthem America the Beautiful and the halftime entertainment all being super talented black people," she wrote, gushing that the performances made "Black Excellence shine and us all proud." Knowles went on to chide those who once critiqued Roc Nation's (Jay-Z's entertainment company) deal with the NFL to co-produce the Super Bowl's halftime show. "He kept it moving because every person who has affected change has been criticized and dogged by their peers. One thing that I've noticed about Jay is that he doesn't let what people say bully him into not doing the things that he knows are right," Knowles wrote.  
NFL Commissioner Roger Goodell has also praised Jay-Z on his partnership with the organization. "It quickly evolved in that first meeting about, 'How do we use this to have the greatest impact that we possibly can on our communities?'" he told The Washington Post in 2019. "How do we use that entertainment and that artistry to try to send a message to people?"