Was Princess Diana Afraid For Her Safety After Her Divorce From Prince Charles?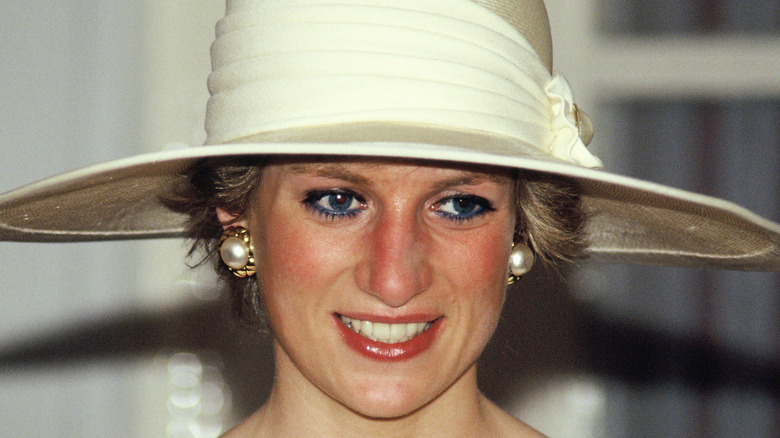 Georges De Keerle/Getty Images
Princess Diana's relationship with Prince Charles was full of drama. The couple began dating in 1980 and got engaged the following year while Diana was just 19, per Vogue. The couple tied the knot in July 1981, as an estimated 750 million people watched the ceremony. However, in the years following their lavish royal wedding, the Prince and Princess of Wales' relationship became a hot topic in the media and appeared to disintegrate before the eyes of royal family enthusiasts. In 1992, the couple officially announced their split. Their divorce was made final in 1996 after the pair agreed on Diana getting a large settlement. 
Following the split (but before the divorce was settled), Diana spoke out about her marriage during a tell-all interview that aired on BBC. During the interview, she revealed that she felt a "deep, deep, profound sadness" over her split. "We had struggled to keep it going, but obviously we'd both run out of steam," Diana admitted. Now, one royal expert is revealing that Diana worried about her safety, before her heartbreaking death due to injuries sustained in a car accident in Paris in 1997.
Diana spoke opening about her divorce just before her death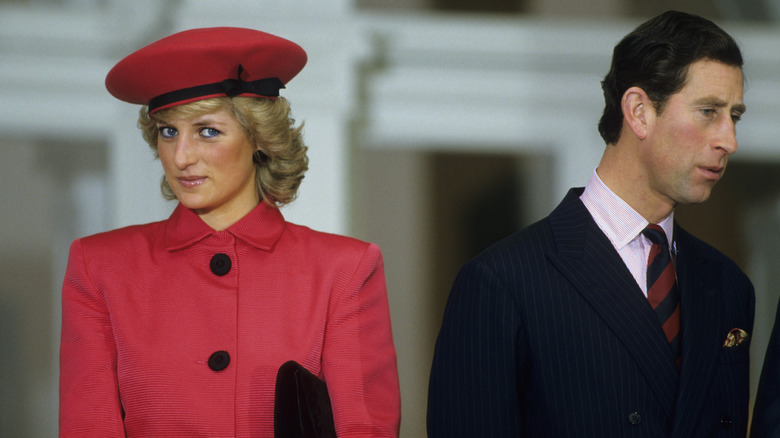 Georges De Keerle/Getty Images
According to royal reporter Ingrid Seward, Diana Spencer invited her for a "girlie chat" the summer before she died (via The Sun). Seward revealed that Diana looked stunning and was decked out in expensive jewelry for their visit. During their chat, the journalist claimed that Diana opened up to her about how she felt about her divorce from Prince Charles, as well as the concerns she once had for her safety shortly after she split from the Prince of Wales. "The divorce was hell. I was in pieces. I didn't feel safe anywhere." Diana reportedly said. "I know it sounds silly now but I really did worry about the brakes on my car," Diana allegedly stated.
Seward also wrote of what Diana thought was a big issue in her marriage to Charles. "It was the people around us," Diana reportedly said. "They didn't give us a chance. Charles is surrounded by the wrong people giving the wrong advice and he's very unfulfilled and he really doesn't do enough," Seward recounted. The journalist also claimed that Diana worried for Charles' future. "If he becomes king, he will be restricted and will not be able to do all the things he likes. I worry about him," Diana reportedly said. Despite all the ups and downs of her relationship with Charles, Seward said that Diana looked to be "full of life and vivacious," as well as "at ease" with the current state of her life in the weeks before her tragic death.