Why Bindi Irwin Is On A Social Media Break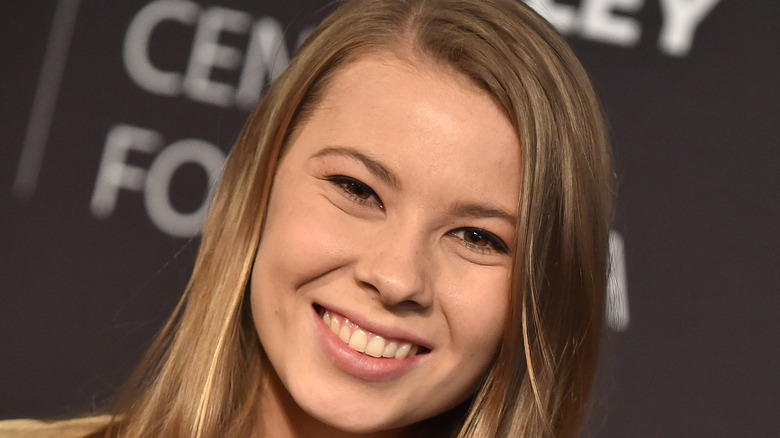 Shutterstock
Bindi Irwin has announced that she plans to take a break from social media. According to People, Irwin made the announcement on Instagram, just a few months after giving birth to her baby daughter, Grace. Speaking on Monday, June 21, she confirmed that she is taking time away from social media in order to focus on her family, while also outlining the importance of caring for your mental health. 
"I'm taking a break from social media and most of my work in the public eye for a month to be with my beautiful daughter and my wonderful family ... I feel tremendously grateful to share our life and conservation work with you but I need some time to focus on the happiness that is my family (both human and animal). You can keep up with our adventures by following my family and Australia Zoo on social media," she wrote on Instagram. 
In the post, Irwin also revealed that "many people" had reached out to her and shared their own mental health struggles. Offering words of advice to her followers, she continued, "Surround yourself with the light of people who genuinely care about you and will support you during the good times and the hard times... Remember there are helplines available. Mental health deserves more understanding and support instead of being dismissed or patronised. You are absolutely worthy of love and kindness."
Bindi Irwin's husband supported her decision to quit social media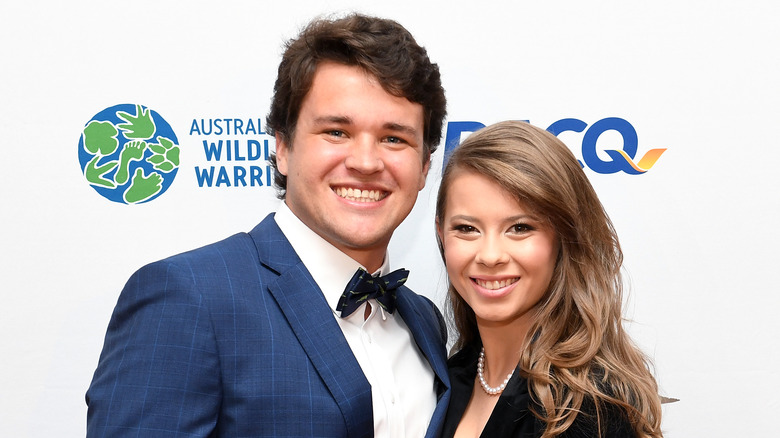 Bradley Kanaris/Getty Images
Bindi Irwin's husband, Chandler Powell, later re-shared Irwin's post on his own Instagram feed, with a caption that read, "You inspire me with your unwavering kindness and your ability to stand up for what is right. You are the strongest and most beautiful person inside and out. Grace has an amazing mama to look up to."
As People reported, Irwin and Powell tied the knot in March 2020. In August the following year, Irwin announced that she and Powell were expecting their first child together. On March 25, 2021, a year after walking down the aisle, Irwin gave birth to the pair's daughter, Grace Warrior Irwin Powell. In an Instagram post shared at the time, Bindi revealed that their daughter was named after her great-grandmother and "relatives in Chandler's family dating back to the 1700s."
"Her middle names, Warrior Irwin, are a tribute to my dad and his legacy as the most incredible Wildlife Warrior. Her last name is Powell and she already has such a kind soul just like her dad. There are no words to describe the infinite amount of love in our hearts for our sweet baby girl," Irwin wrote in a heartfelt caption.
If you or someone you know is struggling with mental health, please contact the Crisis Text Line by texting HOME to 741741, call the National Alliance on Mental Illness helpline at 1-800-950-NAMI (6264), or visit the National Institute of Mental Health website.