Who Is RuPaul's Drag Race's A'keria C. Davenport?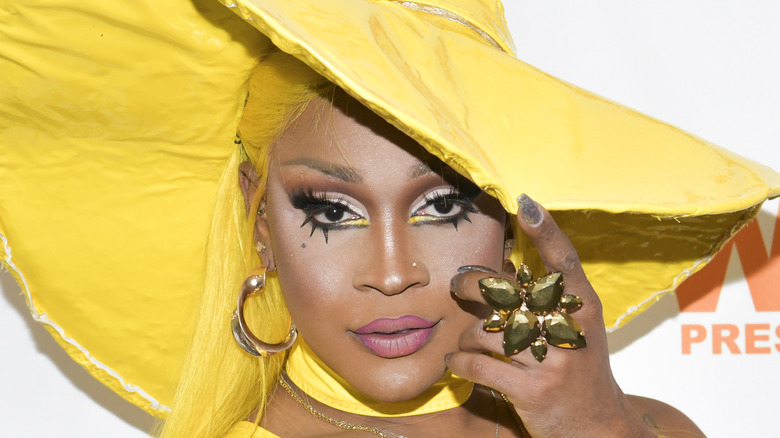 Rodin Eckenroth/Getty Images
"RuPaul's Drag Race" is a show we'll never truly get over, chock-full of glamour, tears, show business magic and the top drag queens in the country. Striving to find the biggest superstar of the bunch, the reality show has introduced us to legends like Brooklyn-based, gender fluid Sasha Velour (via Sasha Velour), and the bubbly Milwaukee personality Jaida Essence Hall (via Fandom). While they're all ah-mazing, we're seriously excited to see Season 11 contestant A'keria C. Davenport back for this year's "RuPaul's Drag Race All Stars" (via Variety). Competing alongside previous seasons' stars like Yara Sofia and Serena ChaCha, third runner-up Davenport is iconic — and is sure to give everyone else a run for their money. 
Davenport is best remembered for her appearance on "Drag Race" Season 11, leaving many to still question, "Where is the body?" (via Twitter). Competing for the much-wanted "Drag Race Hall of Fame" title and the $100,000 prize, Davenport already proved she is tough as nails and gorgeous to boot. With a high-profile Instagram and an enviable figure, Davenport is known to give her career her all — even flaunting a crystal-encrusted "BAWDY" badge on her "All Stars" official promo look. So what's there to know about Davenport?
All about A'keria C. Davenport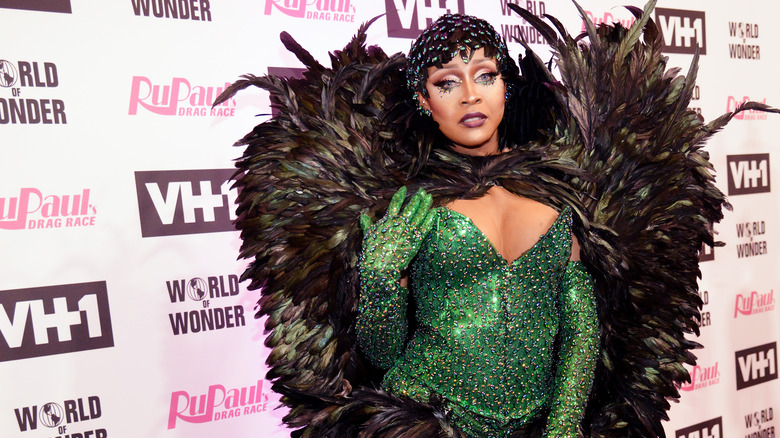 Chelsea Guglielmino/Getty Images
Dallas-born A'keria C. Davenport is 33, and appeared for the first time on "RuPaul's Drag Race" in 2018 (via BuzzLearn). According to Fandom, her full stage name is A'keria Chanel Davenport, but goes by Greg D'Wayne when not performing. Davenport's drag career got a major push through her reality television appearances, but she was working on her craft much before then. As early as 2011, the performer competed in countless pageants, scoring Top 12's at Miss Unity of America Newcomer 2011, Miss Wessland Newcomer 2012, Miss Diamond of the South Newcomer 2012, and more (via Our Community Roots). Winning the show-stopping titles Miss International Vogue 2017 and Miss Black Universe 2017, Davenport was prized for fame — and the "RuPaul" team noticed.
Once Davenport got her opportunity to star on "Drag Race" Season 11, legendary quotes were born like, "Fit, fashion, mug, and body," and "Oh yes, it's me: Miss A'keria D-A-V-E-N-P-O-R, and as you can see, I'm the motherf***ing T" (via Fandom). Nowadays, riding on her time on "Drag Race," Davenport can be found making iconic Cameos, and being as real as they come on Twitter. 
Bringing the glam-factor to "Drag Race," we can't wait to see Davenport on "All Stars" — we know it's bound to have all the drama (and the bawdy!).