This Is How Eva Mendes Really Feels About Plastic Surgery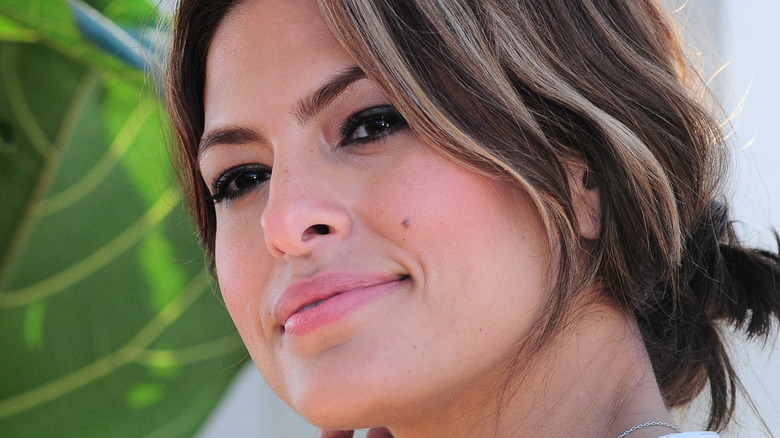 Shutterstock
Eva Mendes manages to keep a low profile despite her stardom and the fact that she's married to one of the sexiest men in Hollywood, Ryan Gosling (even if he did reject the title, according to TheWrap.) But back to Mendes. She may keep her two daughters and marriage out of the spotlight but she definitely does not shy away from speaking her mind. Especially when it comes to getting real about body image and her appearance, per Glamour.
Through the years, the "Place Beyond the Pines" actress has had to deal with rumors about her relationship with husband Gosling and somehow managed to stay tight-lipped when asked about the status of their relationship (via Insider). This is why it may be surprising that she responded to a very opinionated commenter who had some thoughts on Mendes' looks. To clear the air, Mendes posted to Instagram about her thoughts on undergoing the knife. 
This is how Eva Mendes really feels about plastic surgery.
Eva Mendes supports plastic surgery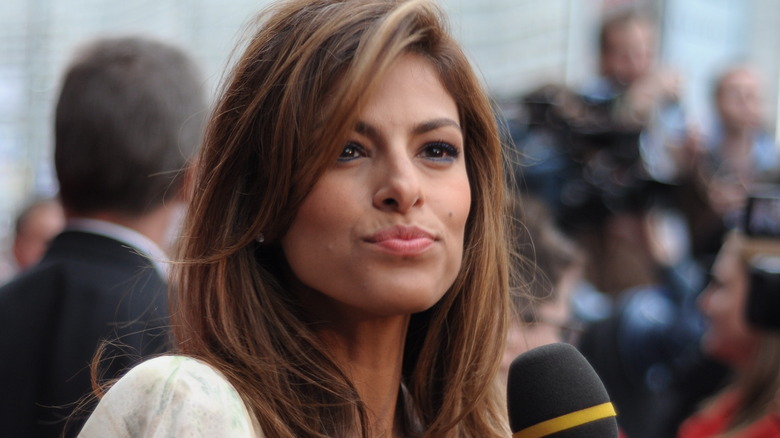 Shutterstock
According to Glamour, everything jumped off when a commenter implied the reason Eva Mendes was not actively posting to Instagram was due to having work done. The mother to daughters Amada and Esmeralda set the record straight — and reminded the person that making assumptions about what women do or don't do to their bodies is no one's business. "I'm not sure why I'm answering you but here I go. I'm posting less because I really want to be present for my family," the "The Other Guys" actress wrote in part. "As far as getting work done, I'll do that whenever I please. But no, that's not the reason," (per Page Six).
And she didn't stop there. To further clarify how she feels about plastic surgery, Mendes also took to Instagram in response to a headline proclaiming the activist denied plastic surgery accusations. "Regarding this 'headline' ...ummm... Kinda. Sorta. But not really," she wrote. "Never 'denied plastic surgery.' All I did was reply to a specific comment on SM. Would never deny that stuff. I'm all for it. All. For. It."
Although it's not clear whether or not the actress has had plastic surgery, she does partake in cosmetic procedures. According to the Daily Mail, Mendes has undergone mono-threading at her home to tighten her skin. Even if she does decide to use plastic surgery to lift or tighten some aspect of her body, it's no one's business but hers. Lesson learned.