The Truth About Khloe Kardashian's Latest Breakup With Tristan Thompson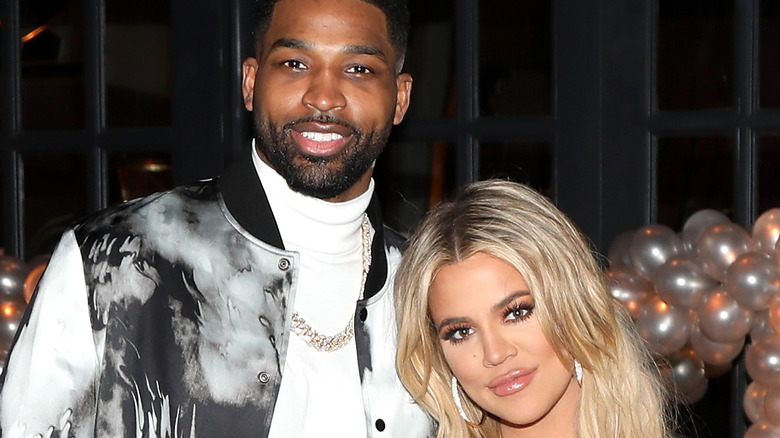 Jerritt Clark/Getty Images
Khloe Kardashian and Tristan Thompson's on-again, off-again relationship has hit the headlines many times over the past few years, and not always for the right reasons. According to E! Online, the pair have now decided to call it quits once again, with sources claiming that the "Keeping Up with the Kardashians" star feels "too betrayed" by Thompson's alleged infidelities.
The couple, who share young daughter True Thompson, reunited last fall in an attempt to make things work as a family. However, just hours after Tristan was allegedly spotted getting cozy with three women at a party in Los Angeles on Thursday, June 17, the pair have decided to go their separate ways. "Tristan was hanging out with Drake, Diddy, and Chris Brown the majority of the night. He was seen hanging out with several girls on the upstairs deck and then went into a private room with three girls," a source revealed to E! News.
Speaking to the Daily Mail, another source added, "When he arrived, his shirt looked all pressed and when he came out his shirt was a mess, he looked disheveled ... He continued to party for about another hour and then he left the party at about 4 a.m. with his entourage."
Khloe and Tristan reportedly broke up weeks before the announcement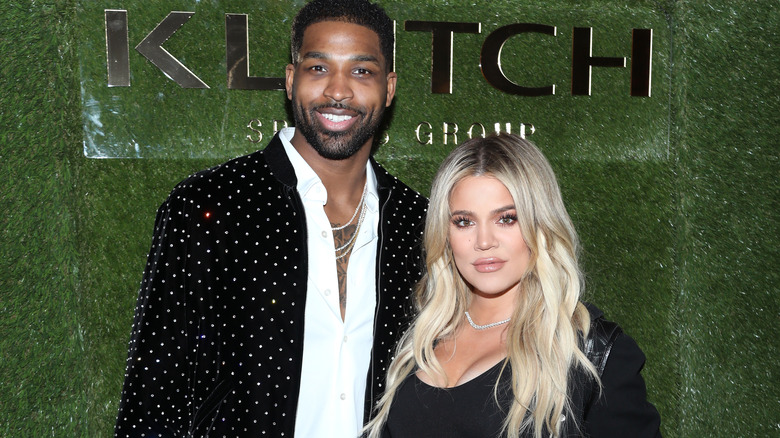 Jerritt Clark/Getty Images
According to Page Six, another source recently claimed that Khloe Kardashian and Tristan Thompson had already broken up a few weeks prior to this latest announcement. Speaking to the publication, the insider also revealed that the former couple are "getting along" and there is "no drama" between the two. "Everything is amicable, and they are on the same page with co-parenting," they added. 
However, the source also backed up the cheating rumors, adding that the pair had decided to split following Instagram model Sydney Chase's interview back in April, in which she claimed she had hooked up with the NBA star. 
Ironically, during the Sunday, June 20 reunion episode of "Keeping Up with the Kardashians," Khloe discussed her relationship with Tristan, insisting that he had changed. "I know the growth and all the work that he's done, I know all of the help that he's gotten and the constant efforts that he makes every single day and how hard he fought to get back with me currently," she explained (via E! Online).