The Heartbreaking Death Of Joanne Linville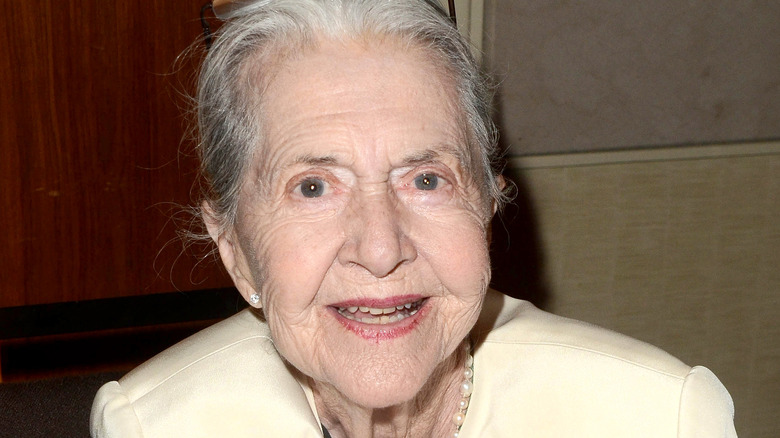 Shutterstock
If you're a fan of classic Sci-Fi, you've likely heard of Joanne Linville. And even if you never registered her name, you almost certainly would remember her face. Linville, who sadly passed away on Sunday at the age of 93, was most famous for playing a Romulan commander in a single episode of "Star Trek" (via New York Post). Her character proved memorable for decades due to how powerfully her female character was written and performed at a time when women weren't generally portrayed as leaders on television and in movies. She costarred in the Sept. 27, 1968, "Star Trek" episode "The Enterprise Incident," which depicts her character both standing her ground in a heated face-off with Captain Kirk (played by William Shatner) and also entangling the usually-logical Spock, played by Leonard Nimoy, in a romantic web. 
And while this may have been Linville's biggest claim to fame, it was far from her only notable role in movies and television. 
Joanne Linville's life and career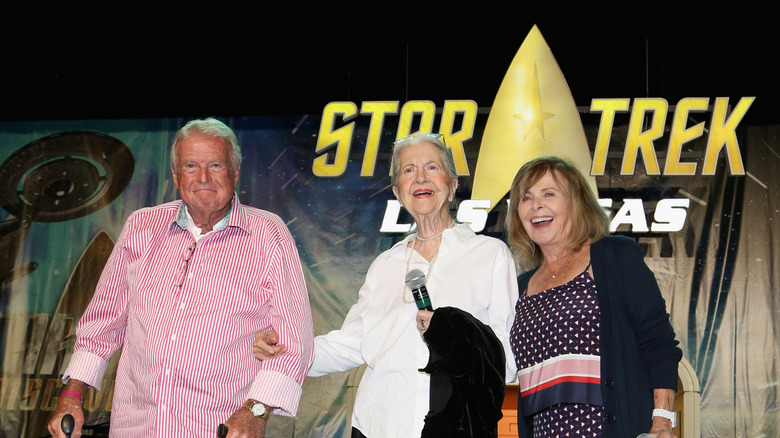 Gabe Ginsberg/Getty Images
During the course of her decades-long career that spanned mostly from the 1950's through the 1980's, Joanne Linville appeared in over 100 movies and television shows, including still-famous classics like "Alfred Hitchcock Presents," "The Twilight Zone," and "Studio One" (via Variety). She also appeared in memorable shows like "Gunsmoke," "Dragnet," and "Charlie's Angels." In the 80's, Linville opened an acting conservatory alongside Stela Adler and even wrote a book on the subject called "Seven Steps to an Acting Craft." 
The official announcement of her death states that, "Linville lived a full life. One whose spirit, passion for art and life was an inspiration to all who had the pleasure of knowing her" (via Variety). She is survived by her ex-husband, who is director Christopher Rydell, by her two children Amy and Christopher, by her grandchildren Austen, Ruby, and Ginger, and by her great-grandson Kingston.