LeVar Burton Is Hoping For This Career Shift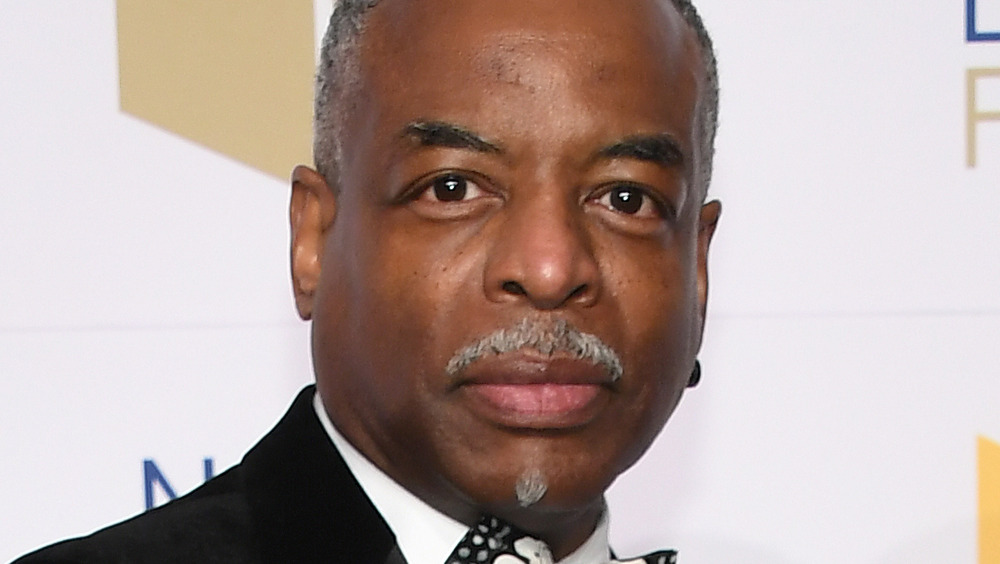 Dimitrios Kambouris/Getty Images
The big question on many Jeopardy! fans' minds these days is: "Why isn't LeVar Burton hosting the show?" As the game show's producers search for the perfect person to fill the late Alex Trebek's iconic shoes, a viral petition is circulating demanding that the actor be tapped for the job. 
Famous for his performances in Roots and Star Trek: The Next Generation, Burton has also hosted PBS's Reading Rainbow for more than two decades. Fans believe that his passion for literacy makes him the ideal candidate for a show aimed at brainy viewers. 
Although Burton's name has been mentioned in connection to the show for months, the actor himself has recently put in his own bid. He retweeted the petition – which has gotten more than 120,000 signatures as of writing – along with the caption, "Leaving this here in the event the powers that be are listening..." In an interview with NBC's The Week With Joshua Johnson, Burton said he would be "exceedingly glad" to be asked, adding, "In many respects, I feel that I have been preparing my whole life for the job."
Following the death of Trebek last fall, Sony Television producers have been filling the hosting spot with guest stars, though some of the choices have left viewers cold. Katie Couric caught backlash shortly before her guest appearance for comparing Trump supporters to a cult. When Dr. Oz hosted, hundreds of former Jeopardy! contestants protested, noting his promotion of questionable health products was an insult to a show that "values facts and knowledge."
Famous friends are also showing support LeVar Burton's bid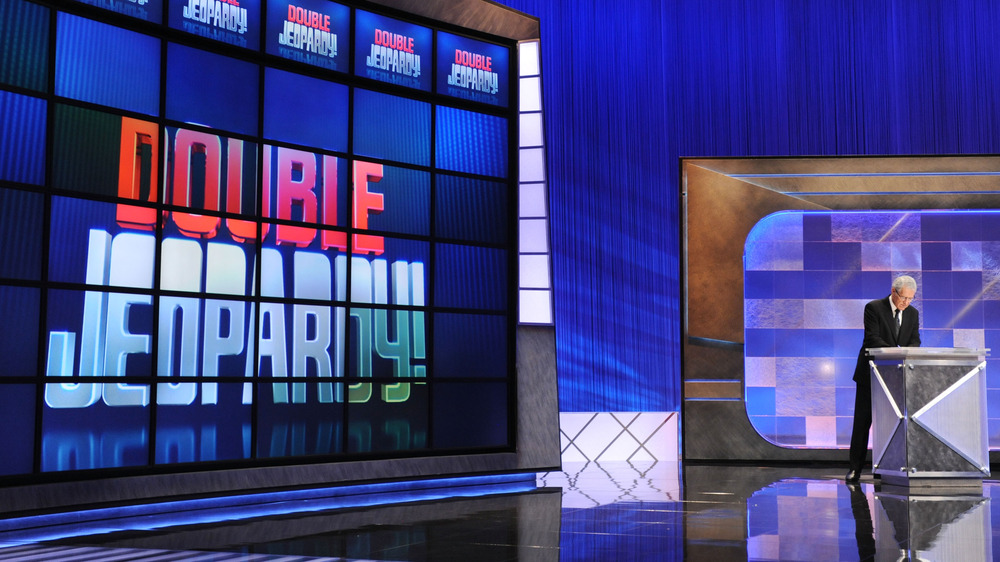 Amanda Edwards/Getty Images
Among the thousands of fans clamoring for LeVar Burton to take the Jeopardy! reins, celebrities are also showing their support, including Yvette Nicole Brown, Kevin Pollak, Jane Lynch and even Dick Van Dyke. Stephen Colbert , joking fun at Burton's Star Trek past, tweeted, "I think LeVar Burton should host Jeopardy! As Geordi La Forge. And the buzzers should be phasers. And Data should be the judge. And it should be in space. And just be Star Trek."
His Trek costars and friends also showed their love. Jonathan Frakes, who played First Officer Riker, retweeted the petition, as did Terry Farrell (Dax). Brent Spiner (Data) wrote, "When is Jeopardy going to get it? The public wants @levarburton to host the show!" Burton responded with praying hands and heart emojis, adding, "Thanks, Spine!" (No word yet from Sir Patrick Stewart, the formidable Capt. Picard, but one can imagine that he, too, would be saying, "Make it so!")
Not everyone is jumping on the Burton bandwagon, however. Some fans feel the job rightly belongs to Ken Jennings, the all-time Jeopardy! winner, rather than to a celeb with no past connection to the show. A Twitter user wrote, "Ken Jennings is the perfect host for Jeopardy ... I'm tired of all these randoms hosting MY MIND CANT HANDLE IT ... Dr oz go away ... Aaron Rodgers go away ... I want Ken."