Why Margot Robbie Was So Uncomfortable Filming This Suicide Squad Scene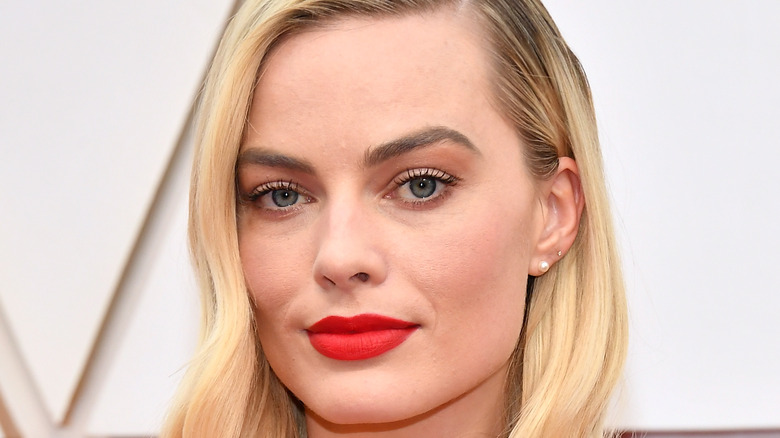 Amy Sussman/Getty Images
David Ayer's "Suicide Squad" movie has a rating of just 26% on reviews aggregator Rotten Tomatoes, while the audience score isn't much higher at 59%. Suffice to say, the villainous team-up flick wasn't particularly well-received upon release despite boasting A-list talent including Jared Leto and Will Smith. However, more than a few critics pointed to Margot Robbie's performance as the lovably loopy Harley Quinn as a bright spot in the murk, including Family Home Theater and Filmfare. 
In fact, the Aussie actress made such an impression as Quinn — DC Comics' most popular villain by a longshot, according to Vulture – she was gifted her own spinoff film, the highly regarded "Birds of Prey (and the Fantabulous Emancipation of One Harley Quinn)," released in 2020, which sits at an impressive 79% on Rotten Tomatoes. The character is very close to Robbie's heart, which makes complete sense considering how much she went through to bring Quinn to life in the first place. 
Becoming Harley Quinn wasn't easy for Margot Robbie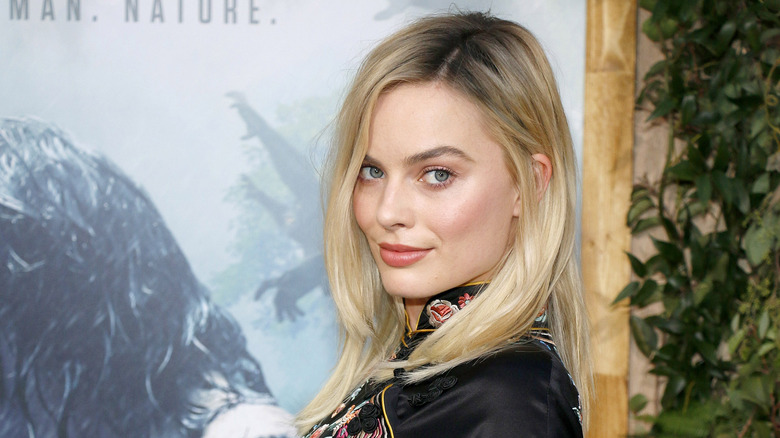 Shutterstock
While speaking to The Washington Post in 2016, Margot Robbie discussed the many death-defying stunts in "Suicide Squad," which was her first, attention-grabbing outing as the dastardly Harley Quinn. Referring to the scene where her character, Harleen Quinzel, turns into a villain after some coaxing from Jared Leto's abusive Joker, Robbie admitted, "That chemical [scene] was the most unpleasant thing I've ever done in my entire life ... It was like this gluggy paint stuff that was so far in my ears and up my nose, and I was choking on it underwater, and I couldn't breathe, and I tried to open my eyes, and it would glaze over my eyeballs, and I could only see white. It was horrible." Elsewhere, although Quinn's sexy outfit has since become a go-to costume for convention attendees and Halloween aficionados alike, the Aussie actress acknowledged it wasn't "the most comfortable getup." 
From the wig to the makeup and, in particular, the spiky gold bangles, there were moments Robbie felt intensely uncomfortable all gussied up as Quinn. She admitted in an interview with The New York Times that she especially didn't enjoy wearing the hot pants and tight T-shirt, explaining, "I'm eating burgers at lunchtime, and then you go do a scene where you're hosed down and soaking wet in a white T-shirt, it's so clingy and you're self-conscious about it." Thankfully, the "Birds of Prey" star wore considerably more clothing in the female-fronted and -helmed follow-up.