The Surprising Thing Meghan And Harry Did With Lilibet Diana's Name Before Her Birth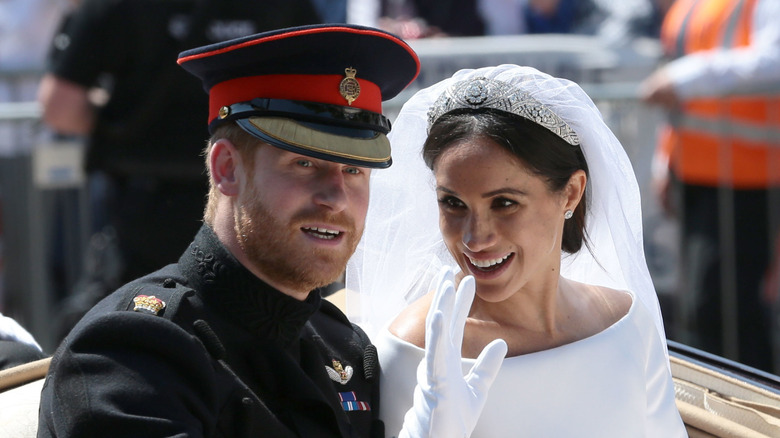 Wpa Pool/Getty Images
The Susexes are masters of marketing — and their latest move leading up to the birth of their daughter shows just how savvy they are.
According to People, the royal duo registered multiple domain names for Lilibet Diana Mountbatten-Windsor, ensuring that no one could use the name online. Meghan Markle and Prince Harry took out variations of their daughter's name on the internet about a month prior to her arrival. "As is often customary with public figures, a significant number of domains of any potential names that were considered were purchased by their team to protect against the exploitation of the name once it was later chosen and publicly shared," a spokesperson explained to the outlet. 
The Telegraph cites both LilibetDiana.com and LiliDiana.com as among the domains that the couple bought before her June 4th arrival. Her brother Archie also has domains in his name for the couple's charity, the Archewell Foundation. However, Lilibet Diana's domains are not yet live, while her brother's is in active use.
The Sussexes also purchased the domains before they had officially received approval from the Queen to name their daughter after her, the outlet reports. The good news is that Prince Harry's grandmother obviously allowed them to use her nickname for their daughter — and now she has all the domain names she needs!
Lilibet Diana's name may change if she takes a title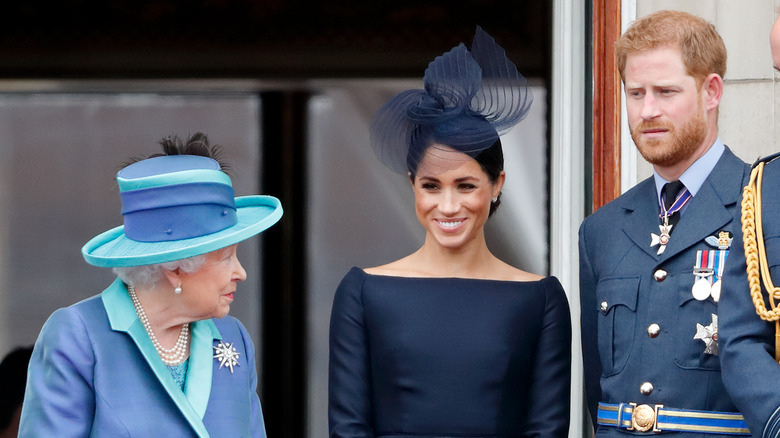 Max Mumby/indigo/Getty Images
According to Town and Country, the newest royal baby is eighth in line to the British throne and currently does not have a title, which is true for her brother as well. Royal expert, Victoria Murphy explained to the outlet, "As the daughter of a Duke, [Lili] could use Lady before her name just as Archie would have been entitled to use the courtesy title Earl of Dumbarton. However, Harry and Meghan have chosen not to use these styles for either of their children when they announced their names to the world."
"When they did this for Archie, it was widely interpreted that they wanted him to have a normal life and were shunning the formalities a title can bring," she added. 
Indeed, once her grandfather, Prince Charles, takes the throne, she will inherit the coveted Her Royal Highness — or HRH — title. "Depending on when that is, it will likely be a discussion held between Charles, William and the Sussexes as to whether or not they'd like Lili to be known as a princess," Victoria Arbiter, a royal commentator, noted. "If they agree to it she would become HRH Princess Lilibet of Sussex — similar to HRH Princess Beatrice of York and HRH Princess Charlotte of Cambridge."
The couple will likely have another slew of domain names to purchase if and when their daughter takes a title!