Lilibet Diana Isn't The First Royal Baby To Be Born In America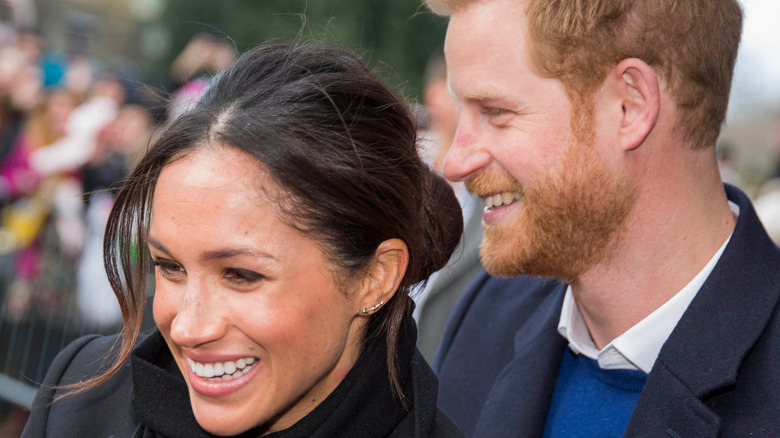 Shutterstock
Royal watchers were delighted when Meghan Markle and Prince Harry welcomed their newest bundle of joy, Lilibet Diana, into the world. Some people wondered if Lilibet Diana, who was born in the U.S., would have American or British citizenship. As The Washington Post pointed out, she is eligible for both — as is her brother, Archie — as she was born in the U.S. to an American mother and a British father.
While a member of the British royal family being born on American soil is certainly a rarity, Lilibet Diana's birth is not the first time that this has happened. As noted by People, Maud Windsor was born in Los Angeles in 2013. Maud is the daughter of Prince Michael of Kent, who is Queen Elizabeth's cousin. Prince Michael and his wife, Sophie Winkleman, were living in California when Sophie gave birth, and Maud has dual American and British citizenship (via Hello!).
Will Lilibet Diana grow up in America?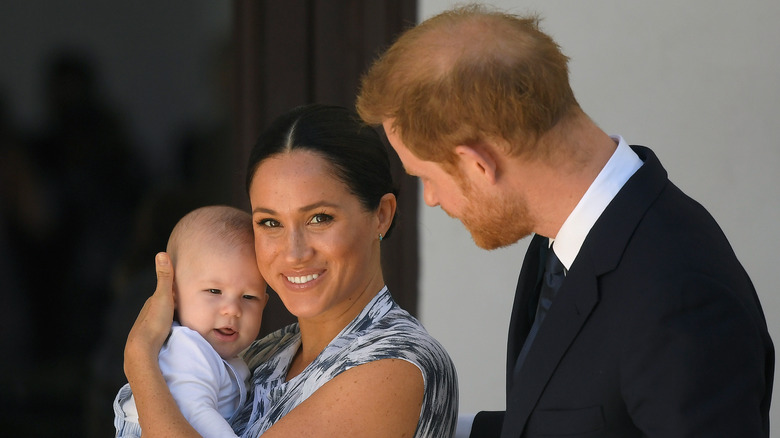 Pool/Getty Images
While Hello! noted that Maud has since moved back to the U.K. Lilibet Diana is likely to stay in the U.S. for the foreseeable future. Prince Harry and Meghan Markle have made it clear that they are done with the frenzy of royal life. A source told People in 2020 that "Harry wants to give Archie the childhood he always wanted," and that idyllic youth certainly includes Lilabet now.
It's hard to imagine Lilibet Diana having the same sort of carefree childhood in the U.K. Royal status aside, there's also the fact that Lilibet Diana is named for Queen Elizabeth and Princess Diana, something that will no doubt draw a lot of comparisons to the famous figures in the future.
The door will stay open for her to rejoin the royal family one day if she should so choose, though. Her relatives across the pond seemed pleased to welcome her to the family, writing in a statement released on Twitter, "Congratulations to The Duke and Duchess of Sussex on the birth of Lilibet Diana! The Queen, The Prince of Wales and The Duchess of Cornwall and The Duke and Duchess of Cambridge are delighted with the news."