Alex Rodriguez Is Worth Way More Than You Think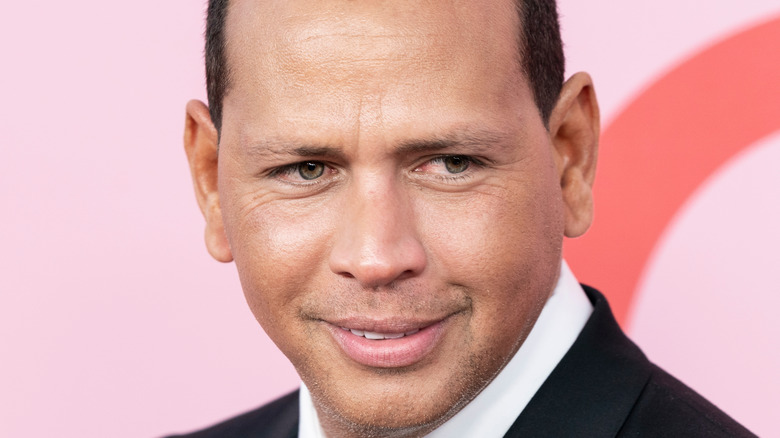 Shutterstock
Alex "A-Rod" Rodriguez may be grieving his breakup from singer Jennifer "J-Lo" Lopez, who he had been dating since 2017, but luckily for the former professional athlete, he's still got plenty to be thankful for. According to Celebrity Net Worth, Rodriguez earned a massive salary during his decades-long career playing major league baseball as both a third baseman and shortstop. He continues to rake in the big bucks through his work as a sports commentator, as well as various real estate ventures and other endorsements.
After being drafted by the Seattle Mariners in 1993 at just 17 years old and moving on to the Texas Rangers in 2001, Rodriguez settled into a position with the New York Yankees, where he continued to play at a high level until his retirement in 2017, per Baseball Reference. At the height of his career, in 2000, Rodriguez signed a 10-year, $252 million contract with the Rangers, per Fox Sports. Then, in 2007, Rodriguez signed another 10-year contract, this time with the Yankees, which garnered him $275 million.
Alex Rodriguez earned millions from baseball and other ventures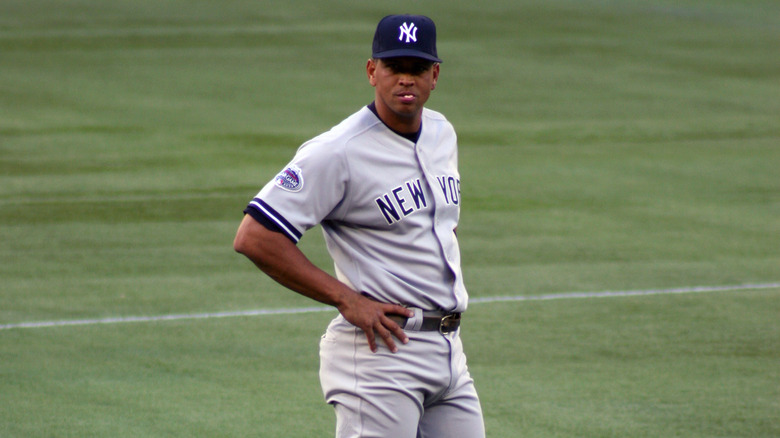 Shutterstock
Throughout his time in the big leagues, Alex Rodriguez made approximately $455 million, including salary, signing bonuses, and incentives, per Spotrac. Following his run as one of the most prolific baseball players of all time, Rodriguez became a sports broadcaster for Fox Sports 1, and appeared on "Shark Tank." He also went on to sign with the ABC News network, and in January 2018, ESPN confirmed he would be serving as part of their Sunday Night Baseball broadcast team.
Outside of sports, Rodriguez — who shares two children with ex-wife Cynthia Scurtis – has made plenty of money in real estate and actually launched his own company, the A-Rod Corp. In addition to investing in a number of apartment buildings in New York, Rodriguez has flipped numerous properties in recent years, including a $4.4 million four-bedroom, three-and-a-half bathroom home in the Hollywood Hills, which was previously owned by actress Meryl Streep, and a Park Avenue condo he and Jennifer Lopez bought for $15.3 million and sold for $15.75 million.
Along with Lopez, Rodriguez also bought and flipped a $6.6 million mansion in Malibu for $6.8 million. Rodriguez currently owns a custom-built mansion in Coral Gables, Florida, as well as a $1.4 million property in Encino, California, and a $32.5 million mansion on Miami's Star Island.
Celebrity Net Worth claims Alex Rodriguez is worth a whopping $350 million.