Julia Stiles' New Look Has Fans Doing A Double Take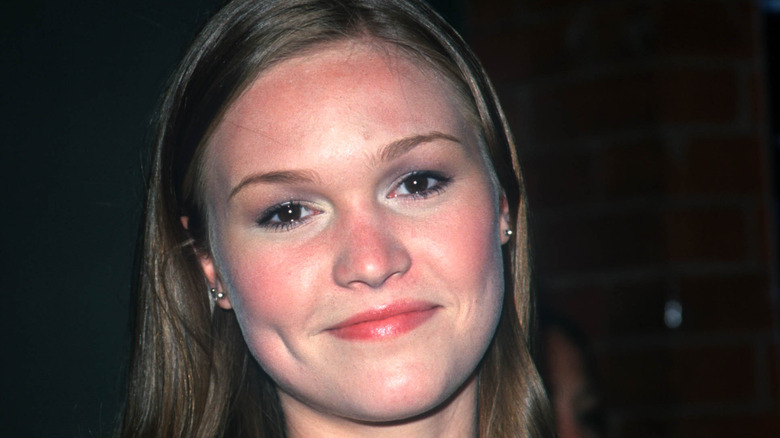 Evan Agostini/Getty Images
Julia Stiles was one of the most recognizable actresses of the late 1990s and early 2000s. Stiles hit it big in her 20s when she starred in a string of popular teen movies, including her breakout role in the 1999 film "10 Things I Hate About You," alongside Heath Ledger, Joseph Gordon-Levitt, and Gabrielle Union. Stiles played a feminist teenager named Kat, a role which she landed over actresses such as Katie Holmes and Kate Hudson (via Daily Beast). She also appeared in other fan-favorite films like "Save The Last Dance" and "Down To You." Stiles was known for her trendy style and long, blond locks, and ended up becoming a huge romantic comedy star.
"I think there was the commercial viability of romantic comedies and that's how people saw me," Stiles said of that time in her career. "And then there was what I was interested in, and I was trying to balance both. But I was also so young and had to learn how to stick up for myself and assert what I wanted," she added. However, after her 20s were over, Stiles said that she found it harder to get roles. "I think a few years ago my frustration was feeling like nobody knew what to do with me. You know, I had some success in my 20s and now I'm in a different place in my life and I didn't really fit anywhere," she said. Today, Stiles continues to work, but some fans may not recognize her.
Julia Stiles looked fresh-faced at her latest movie premiere in NYC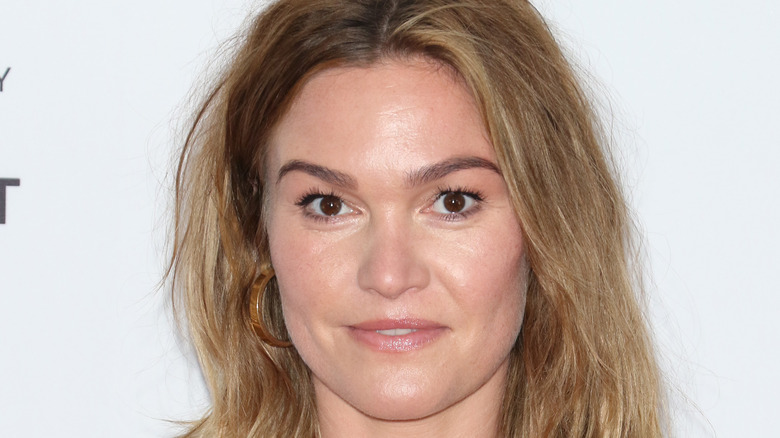 Jim Spellman/Getty Images
According to the Daily Mail, Julia Stiles recently hit the red carpet for the premiere of her latest film, "The God Committee," at the Tribeca Film Festival in New York. In the film, the actress plays a lead role and stars alongside Kelsey Grammer and Janeanne Garofalo. At the premiere, Stiles wore a black summer maxi dress with white polka dots. The gown included a plunging neckline and spaghetti straps. The floor-length dress also featured an open back, which she accessorized with a pair of strappy black heels and a few rings on her fingers.
Stiles wore her blond hair parted in the center and styled in natural waves that hung down her back as she posed and smiled for cameras at the event. Her locks were cut at shoulder-length, a style considerably shorter than she opted for back in her 20s. The outlet noted that Stiles looked "fresh-faced" and wore minimal makeup to the event. Although the actress may no longer look exactly the way that fans remember her from the early days of her career, she stunned on the red carpet. While her look may have fans doing a double-take, Stiles has proven that she's still one of the most beautiful women in Hollywood.