The Surprising Person Courtney Stodden Says They Would Do An Interview With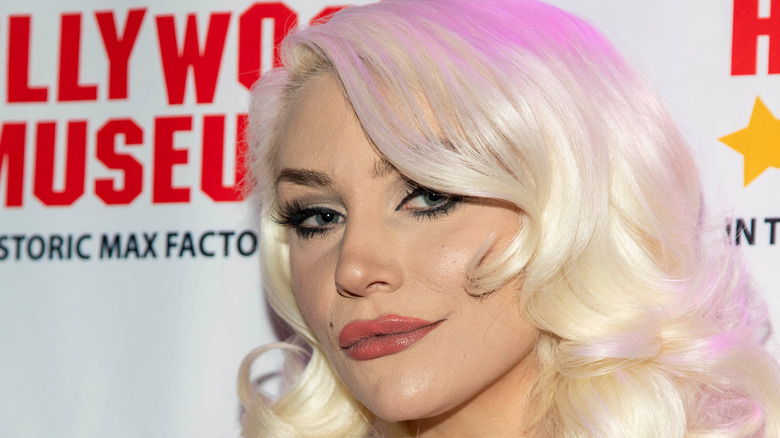 Shutterstock
Chrissy Teigen's world came crashing down when Courtney Stodden outed her for past bullying texts. But let's not forget who suffered first — Stodden, as they were allegedly told to "go. to sleep. forever" among other harmful comments (via Glamour). "It really affected me. It's so damaging when you have somebody like Chrissy Teigen bullying children," Stodden said in an Instagram video, alluding to being 16 years old at the time of the harassment (via Vox).
It's worth noting that Teigen has since apologized for her treatment of the public personality, posting a lengthy statement to Instagram that said in part she is "ashamed" of her "awful" tweets. She also said she would be apologizing to those she "insulted" privately.
Many people aren't buying the cookbook author's mea culpa, with one commenting on her post, "Apologies are like a bandaid when they're merely done to save face." But Stodden seems to be open to moving forward, with the star telling TMZ an interview, like the one Meghan Markle did with Oprah, that involved them and Teigen sitting down together, would be "interesting" (via Fox News).
The reason Courtney Stodden would do an interview with Chrissy Teigen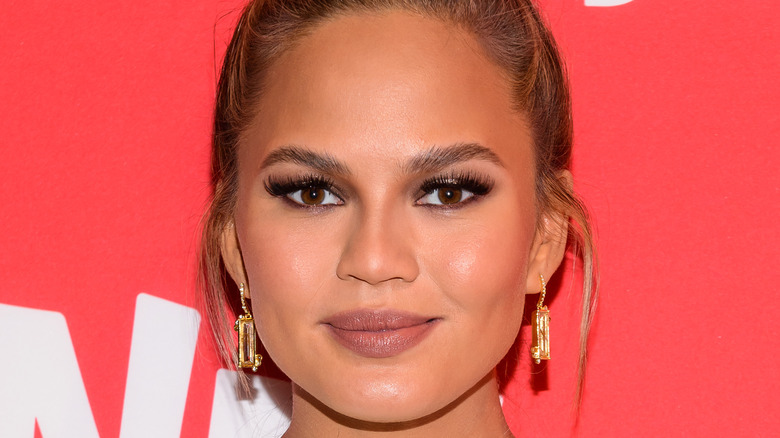 Shutterstock
Not only would the format of an interview with Stodden and Teigen be "interesting" to the now 26-year-old, but the singer believes it would be beneficial to others. "Oprah has a really big platform and I think that if it helps saves lives by me sharing my story I would consider it," they noted (via Fox News).
"I think that it's important to be kind in this world and there's been so much meanness happening and a lot of deflecting. So I would consider it if it helped people," they added.
For her part, Teigen said this week, "I have no idea about the Oprah interview" (via GeoTV). So it seems the chat Stodden is open to may or may not happen. If it does, we will so be watching!