Who Is RuPaul's Drag Race's Jan?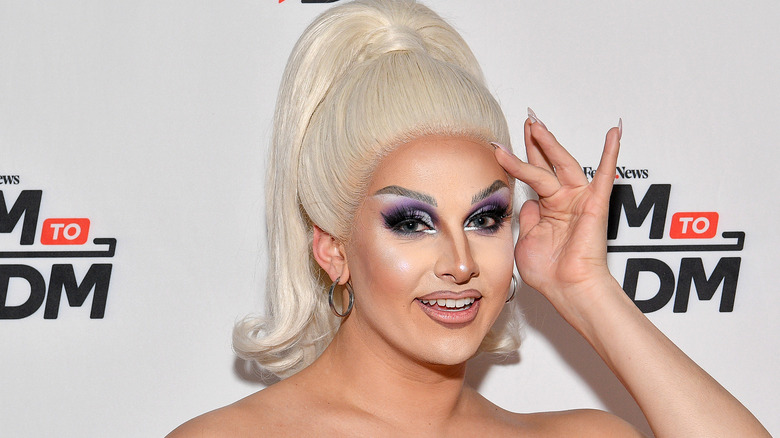 Dia Dipasupil/Getty Images
When it comes to heartbreaking eliminations on "RuPaul's Drag Race," it doesn't get much worse than Jan's. Jan entered Season 12 with a strong tenacity and fire that she knew was going to carry her to the crown — only it didn't, and she was eliminated after a lip sync against Widow Von'Du (via YouTube).
Jan, the BFF of Season 13's Rosé, didn't leave Season 12 without some iconic moments, though. The performer is perhaps most known for the face she made when she didn't win the annual Rusical challenge (via Entertainment Weekly). As a singer and dancer back home in New York City, Jan had high expectations for this challenge, so when she didn't win, it was a shot to the heart. "To know that I — in my ultimate form, what I do better than anyone else on the season — still couldn't grab a win, I was like, why am I here?" the starlet told Entertainment Weekly. She knew then that Season 12 wasn't going to be her time to win, and it's the very next episode that Widow Von'Du sends her home.
While it may not be a clear consolation prize, Jan's angry face after not winning the Rusical did become a viral meme that's still circulated around the internet, per MTV. She was a fan favorite, so losing the Rusical, having a viral meme, and then being sent home right after created a "robbed" narrative for the performer. Jan's second chance arrives soon as she'll appear on Season 6 of "Drag Race All Stars" to fight for the crown once more.
Jan has also appeared on these two national television series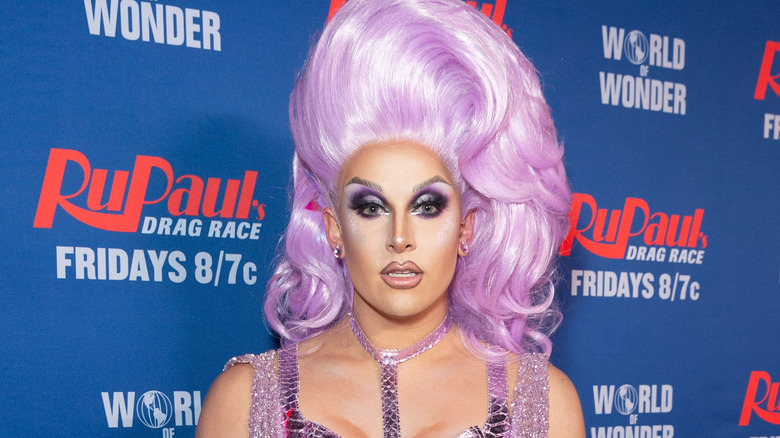 Shutterstock
Who was Jan before "Drag Race," though? Actually, Jan was Jan Sport, a name that parodies the brand JanSport due to Jan's love of, well, sports (via the Huffington Post). JanSport's brand name is trademarked, making Jan's use of it on national television a little risky. Instead, RuPaul referred to the budding star as "Simply Jan" throughout the season as a reference to the name change.
Jan, whose birth name out of drag is Charlie Mantione, has also appeared on other national television series, including "The Voice" and "America's Got Talent" (via NBC News). However, Jan got her start doing drag by getting late night gigs that afforded her no sleep before her early morning workdays. She told NBC, "I wasn't getting any sleep, and I wasn't going to many auditions for musical theater — I was focusing on drag and trying to do everything right to make it work," before saying that this dedication later proved to herself that drag was important to her and that she should pursue it fully. 
Jan is from New Jersey but currently lives and works in New York City, where she's part of a girl group called Stephanie's Child (via NBC News). The group consists of Jan, fellow "Drag Race" alum Rosé, and recording artist Lagoona Blue, with the first two boasting their singing abilities on the reality television series. You can catch Jan in live solo and Stephanie's Child shows in NYC and on "Drag Race All Stars," which premieres on Paramount+ on June 24.