Will Prince Harry Bring Archie With Him For His Upcoming Trip To The UK?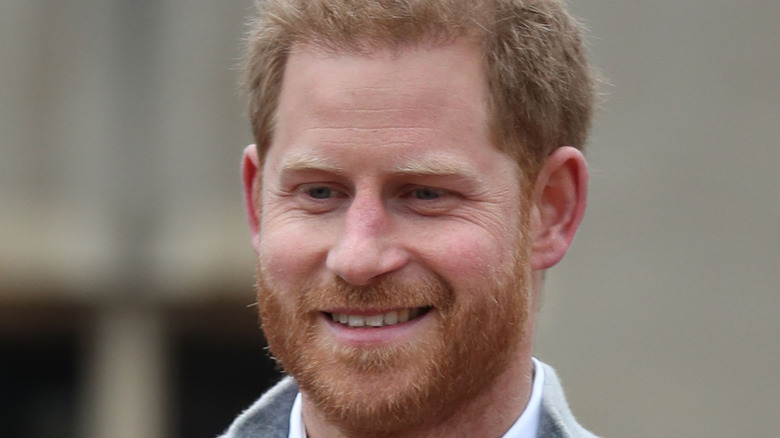 Wpa Pool/Getty Images
Prince Harry is expected to return to the UK with the next week in order to attend the unveiling of a statue in honor of his late mother Princess Diana. The Duke of Sussex has not been home since April, when he returned to reunite with the royal family for the funeral of his grandfather, Prince Philip. 
According to Harper's Bazaar, the statue was commissioned back in 2017 by both Harry and his older brother, Prince William. However, due to delays in the process, the siblings decided that July 1, 2021 would be the perfect time to unveil the statue as the date would commemorate what would have been Diana's 60th birthday.
The ceremony is set to take place at Kensington Palace, where the statue will be installed at the Sunken Gardens, a spot that was reportedly one of Diana's favorites on the grounds. However, Harry will be forced to attend the ceremony without his wife Meghan Markle by his side. The Duchess won't be able to attend the event as she just recently gave birth to the couple's second child, a daughter named Lilibet Diana in honor of both Queen Elizabeth and the Princess of Wales. "Meghan has just had a baby and has no plans to travel to London for the memorial event planned for the statue unveiling," an insider told Entertainment Tonight. 
However, Harry may not be alone when he travels to the UK.
Archie could help diffuse the tension in the royal family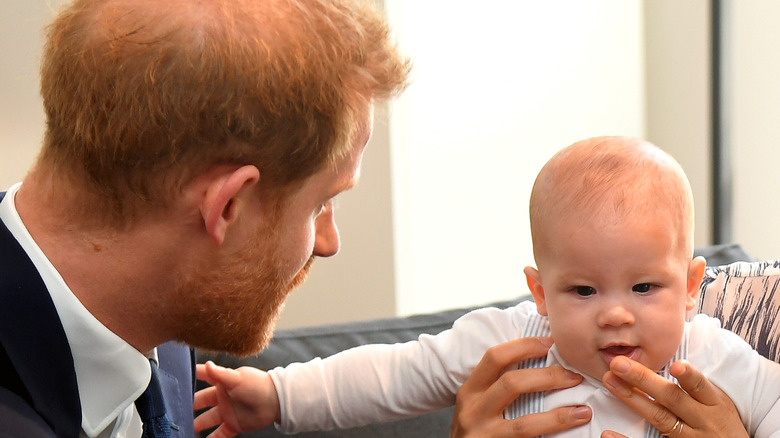 Pool/Getty Images
According to Vanity Fair's royal correspondent Katie Nicholl, Prince Harry may bring along his son Archie, who hasn't seen his royal relatives in over 18 months. Nicholl reports that Queen Elizabeth is said to be "desperate" to see her great-grandson and that Archie may be the "perfect icebreaker" to help ease the rift in the royal family.
Meanwhile, royal expert Duncan Larcombe also believes that Harry may have Archie tag along on his trip home to the UK. "From what I've heard from reliable royal sources, Harry will return for his mother's statue unveiling. He's thought to be planning on staying at Frogmore [his former home with Meghan], and he'll obviously have to quarantine," Larcombe told Closer. "But he won't be alone — there's strong reason to believe that Archie will be with him. I think Archie coming would be a great diffuser of the situation. And the decision to bring him could be the very first sign of guilt from Harry," he added.
Harry wants his children to have a relationship with the royal family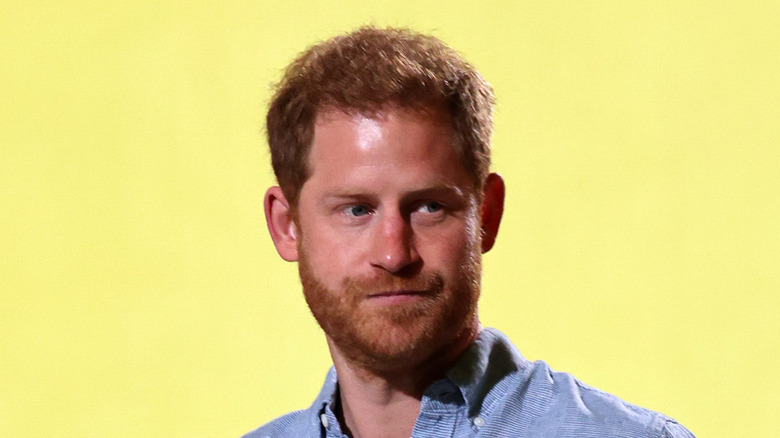 Kevin Winter/Getty Images
Duncan Larcombe also predicts that Prince Harry's son could be the key to finally healing the tension that has been playing the family for months. "I think Archie coming would be a great diffuser of the situation. And the decision to bring him could be the very first sign of guilt from Harry. I think he still believes that what he and Meghan did was the right thing – but bringing Archie back would be an olive branch of some sort and a definite sign that he's looking to call a truce over what's happened recently. It could help heal a lot of the hurt," the royal expert told Closer.
In addition, Larcombe claims that Harry still wants his children to have a good relationship with the royals, including his grandmother Queen Elizabeth. "Despite everything, Harry wants his kids to have a relationship with his family  — especially the Queen," he said. "We saw how much she means to him when he and Meghan named their daughter Lilibet [the Queen's family nickname]. And, at 95, who knows how long she has left? Wouldn't it be lovely if we saw Archie and the Queen together this July?" 
Princess Diana's statue unveiling will take place on July 1, and all eyes will seemingly be on Harry as he reunites with his family.