The Shocking Connection Between Kids' Birthday Parties And COVID-19 Cases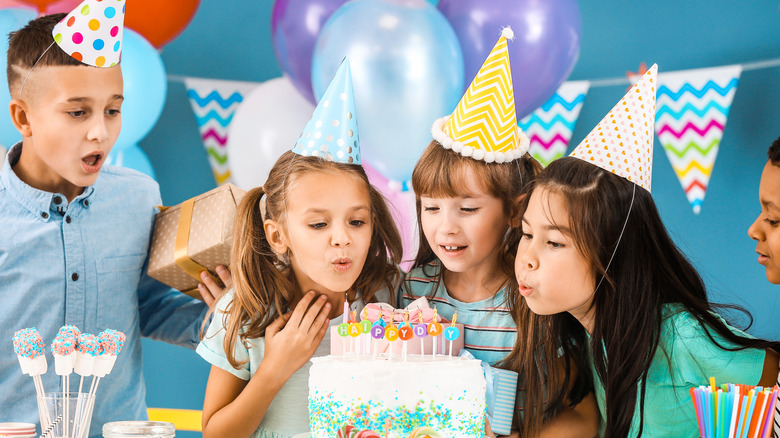 Shutterstock
Scientists spent much of 2020 warning people not to gather for big holidays. In the late fall, as COVID-19 cases were reaching their highest numbers in the U.S., states like Pennsylvania sent out emergency alerts warning people to not visit one another's homes for Thanksgiving, as indoor gatherings often have poorer ventilation, allowing the virus to spread easier. However, people still continued to throw birthday parties for their kids. Not surprisingly, when birthday parties happened, COVID-19 transmission increased, according to USA Today.
A study from JAMA Internal Medicine that pulled health insurance data from nearly 300 million households between January 1 and November 8, 2020, found that counties where transmission was higher, families that threw kids' birthday parties were 31% more likely to have positive COVID test results two weeks later.
The CDC also warned about the dangers of indoor gatherings in general in 2020, saying: "Indoor spaces are more risky than outdoor spaces where it might be harder to keep people apart and there's less ventilation."
Human behavior can explain how birthday parties raised COVID cases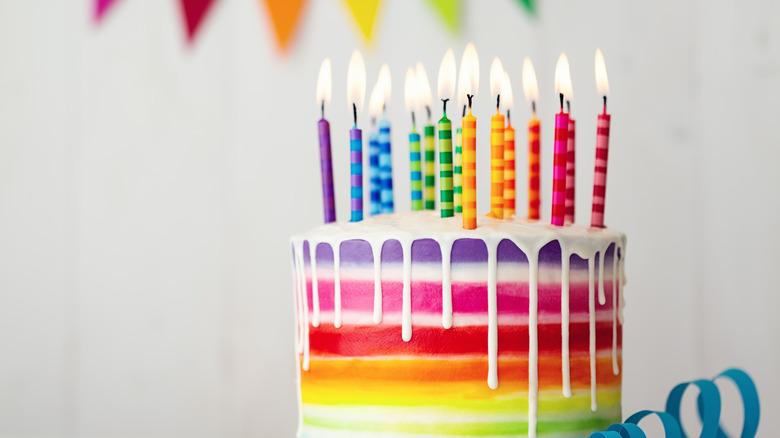 Shutterstock
Children were hit hard socially, emotionally, and educationally in 2020 when COVID was still on the rise in much of the country and world and schools remained closed, opting for distance learning. Birthday parties were a way to provide them with some normalcy, but it also became a time for people to relax their inhibitions.
"There's a natural inclination to not think that your family members or friends are potentially infected or that you could potentially spread to family members or your friends," said Dr. Chris Whaley, one of the study's authors (via USA TODAY).
The study also found that there was little correlation between political views and the choice to gather with family and friends and celebrate a child's birthday. In fact, whether you lived somewhere with a stay-at-home order or not, households that threw children's birthday parties were equally as likely to see positive COVID cases. The same truth held whether an area voted for Donald Trump or not in 2016.
"While people are doing a good job or a better job of social distancing or wearing their masks when they go to a supermarket, when they get home they're more likely to relax and not necessarily wear masks or social-distance," said Dr. Timothy Brewer, a professor of epidemiology at UCLA.