Was Alex Rodriguez Just Spotted With Ben Affleck's Ex?
Shutterstock
Hollywood must be a (very) small world. As the entire world knows, following Jennifer Lopez ending her engagement to Alex Rodriguez, she quickly moved on to her old flame, Ben Affleck. Of course, given the baseball player's dating history, he can likely go out with anyone, with Rodriguez being linked to the likes of Kate Hudson, Madonna, and Cameron Diaz (via Us Weekly). But the internet is buzzing after the star was allegedly seen hanging out with the ex of his ex's new man.
Confused? Well, according to Us Weekly, Rodriguez recently hung out with Lindsay Shookus at her birthday party in the Hamptons. Fans will recall she dated Affleck from 2017 to 2019 (via BuzzFeed News).
According to The Sun, Shookus has been a producer for "Saturday Night Live" since 2002 and counts many celeb friends as her close confidantes. For instance, "SNL" actor Kristin Wiig said in 2018, "Lindsay is fun to get a drink with and is also one of the better dancers I know" (via Elle).
So what does a video, obtained by Page Six, showing the two seated next to one another at the soiree, really mean?
Lindsay Shookus and Jennifer Lopez have been linked before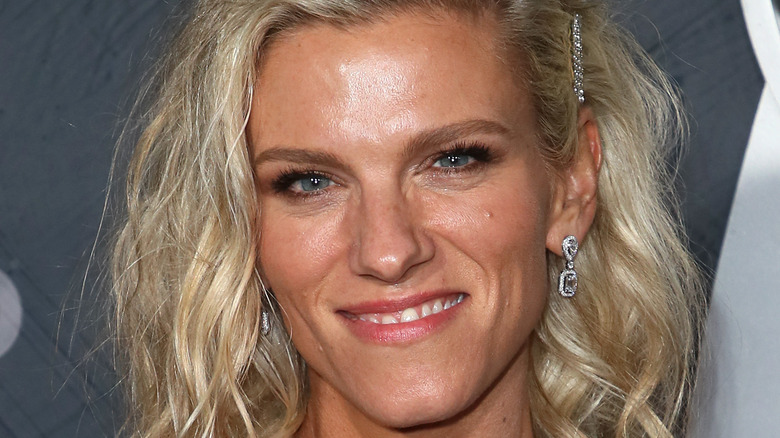 David Livingston/Getty Images
Fans can't help but wonder what is going on with the exes of current couple, Jennifer Lopez and Ben Affleck? Could Rodriguez and Shookus simply have bonded over their link to one another at her birthday get-together? Perhaps. But it's worth noting that Page Six described the affair as "intimate," meaning likely the guest list was rather small.
Before fans get too excited about a possible reversal of romantic partners, a source told Page Six, "There is absolutely zero there. They've been friends for 15 years."
Meanwhile, this is not the first time Shookus has shared a link to Lopez — and no, not just because they both dated Affleck at one point. The producer played the star's body double for a sketch about werewolves (via The Things). Ultimately, the bit never saw the light of day, with Shookus saying, "I don't think anyone was shocked when the sketch got cut after dress rehearsal."